EDITOR'S NOTE: Each year we as a community say goodbye to many of our citizens.
This year we lost a number of county pioneers and longtime business people who had a hand in shaping our community. Some of those we lost battled long illnesses and some died suddenly. Some lived to see their 100th birthday and one brave little girl didn't even live to see her first. Each one, no matter if the person was well known or lived quietly, contributed to the fabric of our community, making Citrus County richer and better because he or she lived among us.
Although we can't print the names and contributions of everyone who died in 2018, here are some: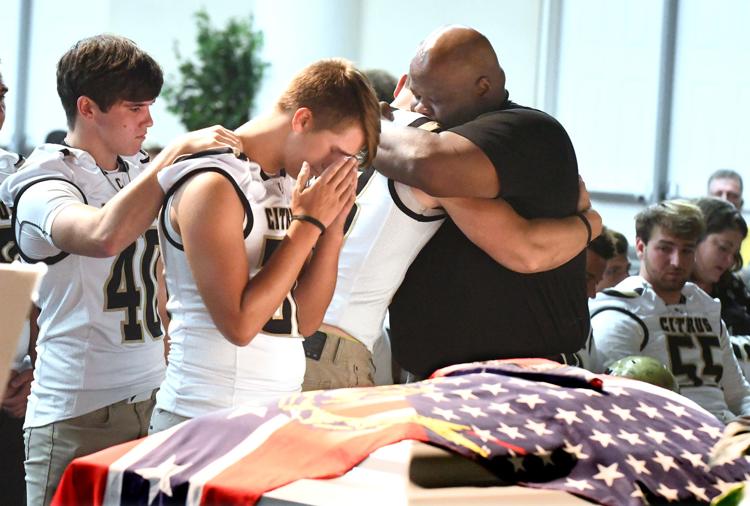 Dante Caldera died Jan. 2 at age 101, just two months shy of his 102nd birthday.
The son of Italian immigrants, Caldera built big buildings, including Madison Square Garden in New York. He was a longtime volunteer at Citrus Memorial Hospital, even at age 100.
Louis "Lou" Hallal died Jan. 8 at age 88. A true restaurateur, Hallal was the longtime owner of the Boathouse Restaurant in Homosassa and two subsequent locations in Crystal River after the restaurant burned down in 2004. Hallal lived to give every customer the best fine dining experience they've ever had, every single time.
"He was 'that guy,' the one who went around to every table, shook everyone's hand, kissed all the ladies," said his daughter Angel Lewis.
"When you came in to his restaurant, you were part of the family, and he made you feel like you were a star," added son David Hallal.
Ben Medrano died Jan. 8 at age 65. Whenever Medrano played guitar, he transformed a room. "He just came to play," said Ed Lattin, a friend, bandmate and music student of Medrano's. "He was this big, imposing guy, but a kind and gentle giant who was a phenomenal (guitar) player."
Bud Sasada died Jan. 20 at age 66. He was a born entrepreneur, from selling snow cones as a kid from his backyard to many successful businesses, including a painting business and a bowling alley. He also loved to sing karaoke, even by himself in his garage.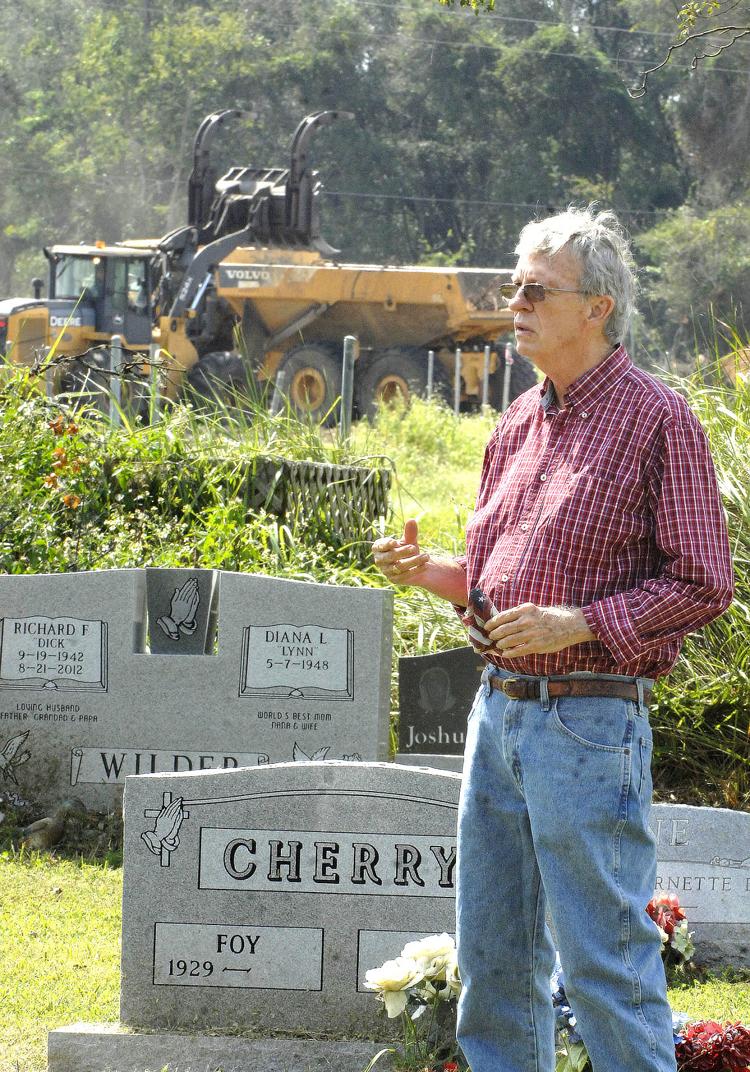 John Grannan died Jan. 31 at age 70. Immensely proud of his Citrus County roots, he was passionate about local lore and history. "He knew where the bodies were buried, who shot 'em and why," said his brother Paul. He was a walking encyclopedia when it came to Citrus County history.
John Vincelli died Feb. 2 at age 71. Despite his poor eyesight and hefty girth, the man who called himself the "Fat Man" would invite at-risk youths to challenge him on the basketball court -- and almost always beat them with his 30-foot jump shot. The former DCF child abuse investigator was also the political director for Citrus County Right to Life.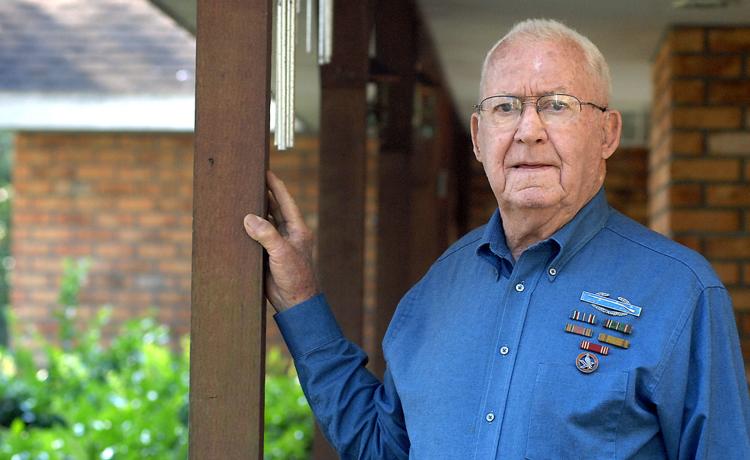 Lloyd Shelton died Feb. 14 at age 97. An "old country boy," he was also one of the best law enforcement people former Citrus County Sheriff Charlie Dean ever met. "He had a knack of understanding people and being able to talk to them and get them to cooperate and work with him. And he was in the right place at the right time when we solved all those bank robberies," Dean said.
Blakely Elizabeth Puckett died Feb. 18 at 10 months old. Born with Alobar holoprosencephaly (HPE), she was not expected to live at all after her birth.
In his eulogy of his beloved daughter, 26-year-old Michael Puckett said, "Even though the world said you were 'incompatible with life, you did not belong, your life had no meaning, you were ugly and unlovable,' you bravely revealed in your brokenness that God intimately loves his children and that God intimately loved you. You showed that you could live, you did belong, you did have purpose, you were beautiful and you were overwhelmingly lovable."
Roger Carol Dumas, a sixth-generation Citrus Countian, died Feb. 24 at age 80. She came from the Priest pioneer family who had settled in Red Level, the community north of Crystal River, and married Brown Dumas, the longtime Crystal River fire chief. "Mama was extremely proud of her heritage and where she came from," son Jack Dumas said.
Margaret Mary Longhill, best known as the "Matriarch of Florida folk" and founder of the Will McLean Festival, died March 1 at age 96. She taught humanities at Central Florida Community College, now the College of Central Florida, and especially loved the state's stories, art and music. She founded the Will McLean Music Festival in April 1990, which is still actively keeping McLean's goal alive — "saving Florida through music."
Paul William Slosberg died March 11 at age 76. Besides family and the University of Connecticut women's basketball team, Paul Slosberg loved two things: Rotary and golf.
A long-time Rotarian, beginning in 1989 when he moved to St. Petersburg from his native Connecticut, he poured his life into the organization that espouses "service above self."
Christopher Earl Hines died of a sudden heart attack March 15 at age 55. His sister, actress Cheryl Hines Kennedy, called her brother a man of "grace and grit" who devoted his life to his family, including taking care of a son with cerebral palsy. "We all learned patience and fortitude from him. He was always able to handle a seemingly impossible situation with grace and grit, and it's with great gratitude I remember all that he gave to everyone around him," Hines Kennedy said.
"Mama Ruth" Twiggs, beloved matriarch in the small, tight-knit community of Hernando, died March 18 at age 88. Her school was at the Methodist church in Hernando, "for just black children," Ruth had told the Chronicle in 2004, with one teacher for all eight grades, hand-me-down text books and no desks.  After eighth grade, she and one of her sisters traveled to Dunnellon for high school, paying 25 cents to ride the Trailways bus, live in a rented room in Dunnellon Monday through Friday, then pay 25 cents to ride back home to Hernando for the weekend — she was 14 years old.
Herbert T. Terry died March 21 at age 79. Known locally as "the chicken man," Herb was a walking mission of hope and kindness. "He had the gift of gab," said Dianne Terry, his wife of 30 years, "and he lived a life of hope." Even through his 12 years of multiple myeloma, his heart problems, cancer, back surgery and then dementia, Herb Terry never lost hope and faith — and joy in the Lord.
The Rev. Larry Erwin Silverman died April 8 after a two-year battle with cancer at age 70. Co-pastor of New Covenant Grace Fellowship with his wife, Corinne, Larry loved the grace of God, he loved history and politics, rousing debates -- and bass fishing.
Michael Colbert died April 12 at age 84. If there was a need in Beverly Hills, Mike Colbert was on it. He was a consummate community volunteer, from the civic association to the holiday parades, he was on numerous boards and committees getting things done.  
Barney McCollough died April 4 at age 87. A Physician Assistant, Barney was in the first class of P.A.s at the University of Alabama Medical School in Birmingham, Alabama. He was particularly interested in the Rural Health Clinic concept and worked for a number of years with the under-served in rural areas. He practiced medicine in Crystal River well into his 80s.
Terry LaCasse, former Citrus County Sheriff, died April 23 at age 69. LaCasse served as sheriff for 100 days, appointed by then-Gov. Lawton Chiles, after Sheriff Charlie Dean retired before his term ended in 1996 and before now-former Sheriff Jeff Dawsy was elected. Prior to that, LaCasse worked undercover narcotics for the sheriff's office, and after he served as undersheriff of Clay County.
A.T. Carroll died April 24 at age 98. Carroll, former owner of Carroll Contracting Inc., started out with one 6-yard dump truck that didn't dump and two shovels and built a $16 million company. At one time Carroll Contracting was one of the largest employers in Citrus County and gave many their first jobs.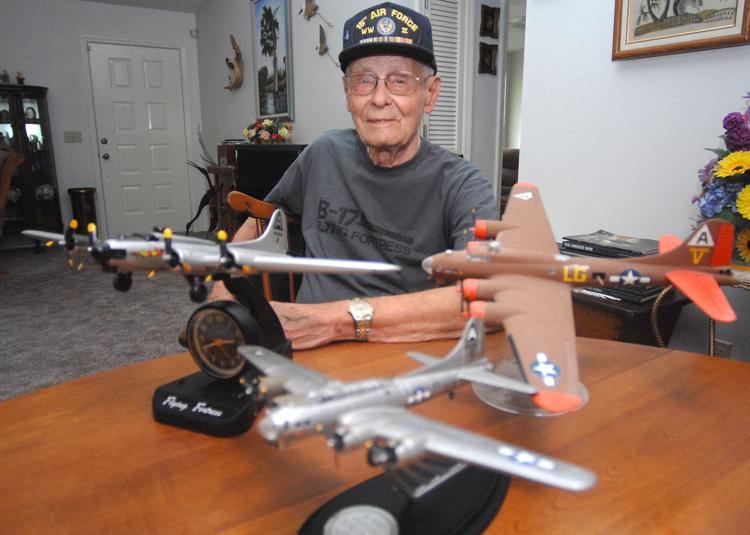 Irving Emerson died April 29 at age 100. A World War II bomber pilot, Irv was awarded a Silver Star after making an emergency water landing off the coast of Vis in the Adriatic Sea after his plane was hit by enemy fire. The incident was the subject of a Croatian Television documentary, "The Tragedy of the Boeing B-17."
Horace "Bud" Allen Jr., died May 9 at age 75. A fourth-generation Citrus County Allen, Bud was a well-known, well-respected site developer. One friend said Bud loved moving dirt around from place to place  -- and he did it very well.
Dora Hunt died May 13 at age 71. The longtime Inverness businesswoman, Hunt was selfless, sincere, organized, loving and kind -- and a force to be reckoned with. She was the chief financial officer for Nick Nicholas Ford, active in Rotary and a News Channel 8 weather watcher, "Dora from Inverness" on the morning news program.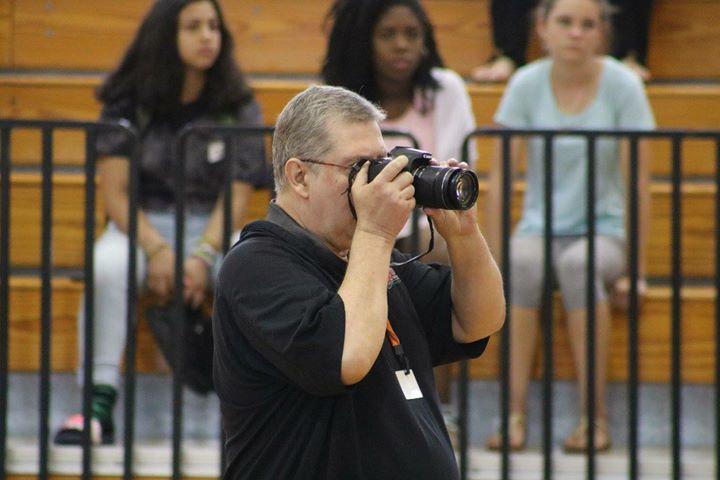 Chris Gangler died May 20 at age 55. Known as "the photo guy," Gangler took pictures at school events, from Wet Field Days to graduations and everything in between. He loved the kids, loved his job -- and loved bad puns and stupid jokes.
Calvin Joshua (C.J.) McLeod died May 23 at age 78. A native of Inverness, he was one of 12 children born to Oscar Penn and Mayo McLeod, growing up in the historic McLeod House on Apopka Avenue. C.J., a noted local athlete, and his brothers were featured in Ripley's "As Strange as it Is" for having "23 consecutive years representing Citrus High School" on the football field.
Robert Laplante died June 9, no age given. As a sanitation engineer, he loved finding "treasures" that had been thrown away and coming up with new uses for them. One year he found a bunch of brand new Santa suits and gave them to friends so they could play Santa for their kids.
Virginia "Ginny" Dumas Williams died July 13 at age 67. Part of the longtime Crystal River Dumas family, Ginny was involved with the Citrus County Historical Society and Humanitarians of Citrus County. She played the piano at Providence Baptist Church in Lecanto, attended the Christian Women's Club in Crystal River and was the treasurer for the Crystal River High School Reunion Committee.
Jim Curry, co-owner of Curry's Roofing, died July 13 at age 48. Everything he did, he excelled at. He was a hunter, a baseball player, a businessman and a farmer. One of five boys, he was the glue of the family, the master link in the chain, the hub of the wheel. He always said he wanted to die while sitting on his tractor -- and he did.
Don Moran died July 16 at age 86. Don was known as the "Father of Seniors vs. Crime" program, which he created and provided leadership for for 10 years. A "big man with a big heart," he loved volunteering.
Sylvia Dell Dumaine, also known as Sylvia Morales, died July 17 at age 79. She grew up on a farm in Missouri, became a beatnik and hung out in jazz clubs in Chicago and later moved to Los Angeles and became a hippie. She spent most of her life promoting Dianetics (Scientology).
Dr. Robert Corbett, the oldest still-practicing physician in Crystal River, died July 29, at age 88. He was the kind of doctor patients loved, especially those who appreciated his blunt style of telling the truth. He was mischievous, fun-loving and fearless. He was also a life-long learner and a Renaissance man.
John Andrew Zellner, third-generation native of Citrus County and a fourth-generation farmer on the Cove Bend homestead in Floral City, died Aug. 1 at age 86. At 6 foot, 9 inches, or however tall he was, "Big John" Zellner had a big presence in Floral City where he lived all his life.
Alec Bishop McMurray, who would have been a starting offensive lineman, No. 62 for the Citrus High School varsity football team this year, died Aug. 12 at age 17.
You knew when Alec McMurray walked into a room — all 6 foot, 4 inches and 274 pounds of him. He was a giant, a wall of kindness, goofiness, fearlessness, a super-sized guy with an even bigger heart who loved helping people.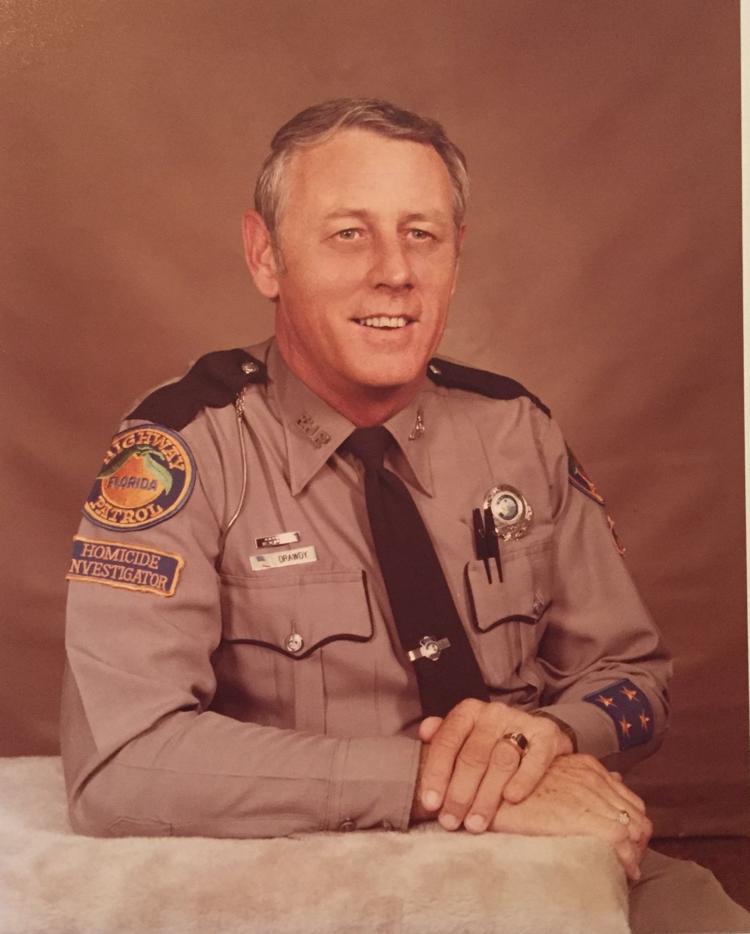 FHP Trooper Robert "Bob" Neil Drawdy died Aug. 13 at age 78. Drawdy joined the Florida Highway Patrol as an accident reconstruction specialist and lead homicide investigator. "He was a good cop and a good man," said Jim Beebe, retired Citrus County Sheriff's Office lieutenant.
James Gruver died Sept. 3 at age 87. He joined the Army at age 17 and had "earned" three Purple Hearts before his 19th birthday. He served in the both the Korean and Vietnam wars and retired from the Air Force after a 22-year career.
Marjorie (Yoder) Sanders died Sept. 11 at age 91. A Citrus County native and 1946 Citrus High School graduate, "Mrs. Marge" was known for her buttermilk pies, and some of her best recipes were used by local eateries.  
Fran Infantino died Sept. 16 at age 99. Back in the day, if you saw Thomas "Val" Infantino around town, you also saw his wife, Fran, who was Val's equal partner in Val Enterprises — a businesswoman in her own right, at a time when a woman was often in her husband's shadow. Together they developed a number of Inverness subdivisions.
Robert "Bob" Mann died Oct. 4 at age 75. He taught social studies and science throughout the county, also at St. John Paul Catholic School. In his spare time he coached athletics and drove veterans to their appointments at the VA hospital in Gainesville.
Dr. Parker "Ted" Bagley died Oct. 6 at age 81. In 1974, Dr. Bagley was the first radiologist in Citrus County and the only one for five years. He worked at Citrus Memorial Hospital for 12 years before opening his own practice.
Dr. Rolf Lyon died Oct. 9 at age 66. A much-beloved primary-care physician in Crystal River, he was free spirited and laid back, dedicated and a bit unconventional. He was progressive in his thinking and old school in his practice of medicine -- and a brilliant diagnostician.  
Dr. Trevor Seconi died Oct. 13 at age 48. His whole life centered around his relationships -- with family, friends and his patients. He had a knack for knowing what made people happy, and when he asked, "How are you?" you knew he sincerely wanted to know.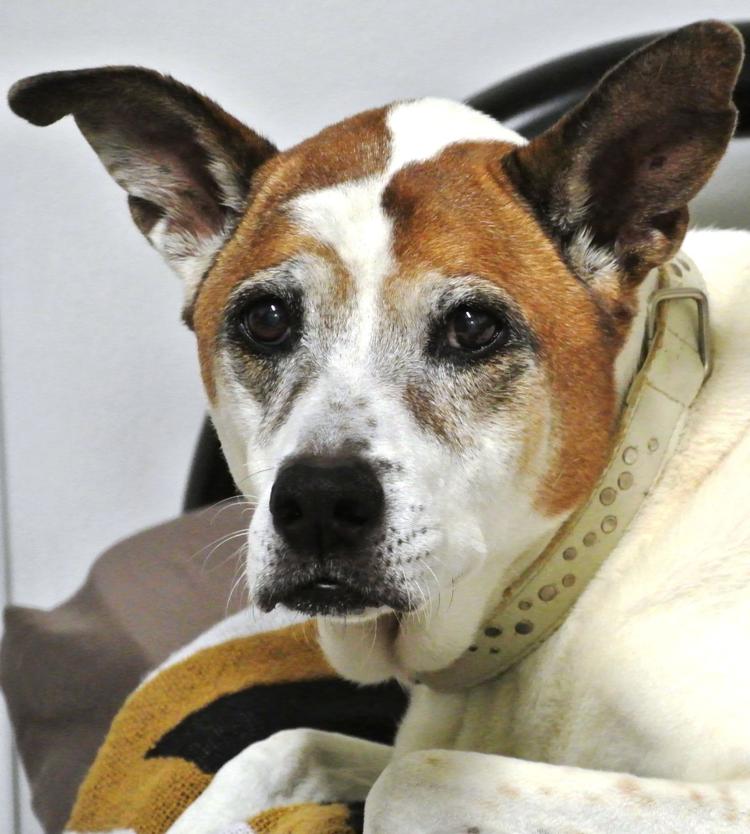 Hope, a boxer/terrier mix that survived a gator attack in 2015, died Oct. 19 at age 12 (in people years). After Hope's rescue by her owner, Lori Beiswenger, the news went viral around the world. It was the third time the pooch was saved from death, and she became a celebrity around the Point O' Woods golf course, which her owners own.
Thomas "Captain Tommy" Lehman died Nov. 13 at age 87. He was a U.S. Navy veteran, a Merchant Marine, woodcarver, outdoorsman, caretaker for injured and orphaned animals and was best known as an airboat captain for River Safaris of Old Homosassa.
Thomas Moore Jr. died Nov. 18 at age 75. As an Army and law enforcement veteran, he epitomized the police motto: "to serve and protect." When he retired and moved to Citrus County, he became a court mediator and founded the Citrus County Teen Court program.
Ollie Free died Nov. 20 at age 105. She was a woman of deep faith, a loving wife, mother and grandmother, with 22 great-grandchildren and five "great-greats."
Jordan Seney died Nov. 23 at age 23 of an extremely rare disease, Mitochondrial Neurogastrointestinal Encephalopathy Syndrome (MNGIE), that fewer than 25 people worldwide are known to have. Jordan played football, lifted weights, loved Marvel and DC comics. He graduated from the College of Central Florida in 2016 with a degree in criminal justice and got a job at Lowell Federal Prison, which he loved.  
Eva Margaret Allen Haley died Dec. 7 at age 74. She was part of the Lecanto Allen pioneer family, growing up growing watermelons and raising cattle, canning and being involved with 4-H and the Citrus County Fair. Her brother, Horace "Bud" Allen Jr., also died in 2018.
Mark Fields died Dec. 12, two days before his 67th birthday. He loved Little League and was instrumental in developing and founding thee Central Ridge District Park in Holder.
Betty Wallace died Dec. 15 at age 69. A life-long Homosassa resident, she was the former owner of Cedar Key Fish & Oyster Company in Homosassa.
Harry Allison Jr. died Dec. 18 at age 91. A World War II Navy veteran, he was on one of the last ships to leave Shanghai, China, when the communists took over the city. He was also instrumental in uncovering Chinese smugglers on the base.