Editor's Note: This story was updated to show when and where search volunteers are being asked to meet.
Colleen McHugh hasn't seen her mom in about 2 1/2 years.
Nobody knows where Carol McHugh went after the 72-year-old suffering from dementia wandered from her Inverness home of 32 years.
But that isn't stopping Carol McHugh's daughter from giving up the search, or making sure this doesn't happen to another family's loved one with memory loss.
Colleen McHugh and her colleagues of veteran rescuers are organizing a volunteer-driven search effort for Carol McHugh on Feb. 8 and 9.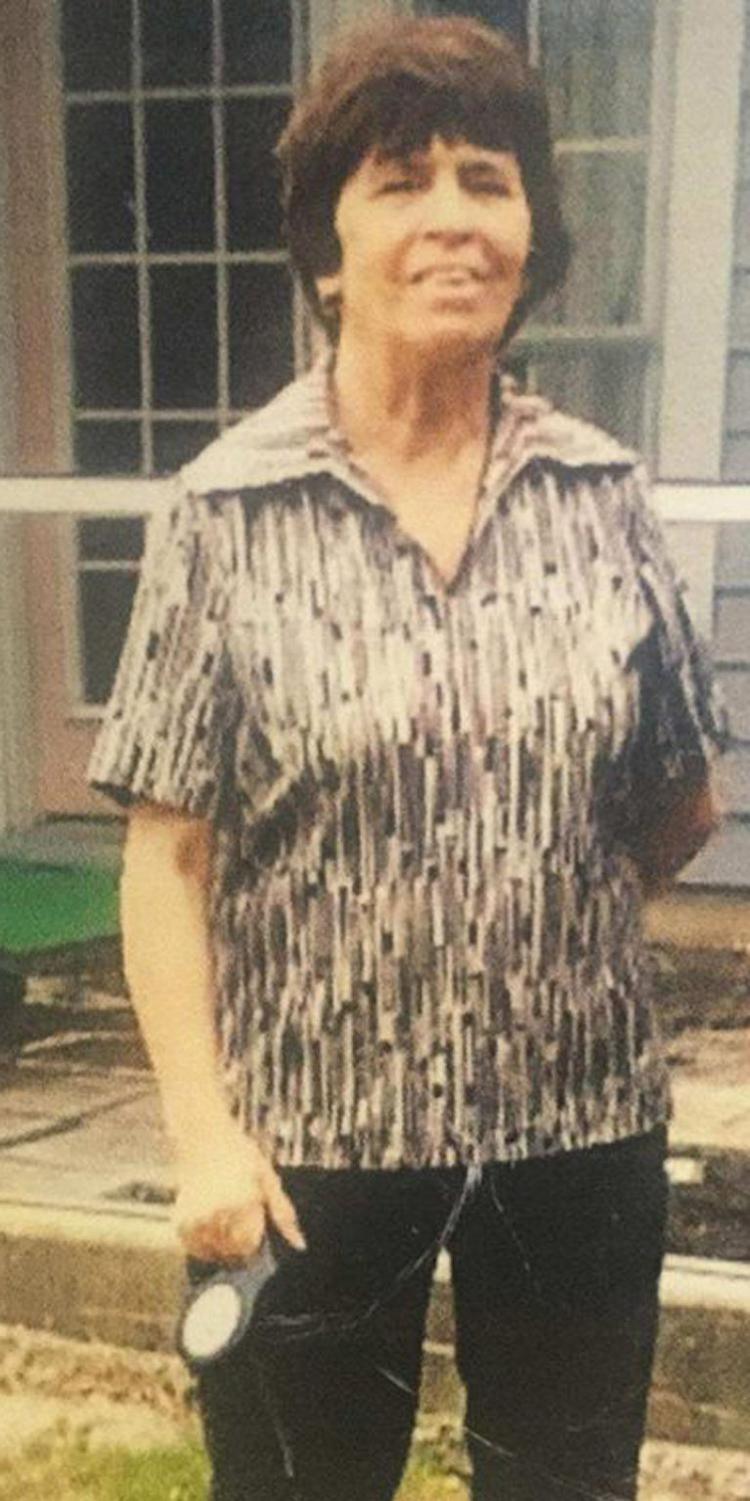 "Right now, it's a recovery for my mom," Colleen McHugh said, "and hopefully, we can find her and let her be settled with my father.
"If we can't recover her," she added, "than nothing else, we prevent it from happening to somebody else."
Colleen McHugh will share more details on her Facebook page "Find Carol McHugh" about the search as it nears, but she's asking for volunteers and businesses to spare their time, tools, experience, ATVs, UTVs, horses, water, food and any other gear they can offer to help out.
Volunteers are being asked to meet at 8:15 a.m. on Feb. 8 and 9 at Fort Cooper State Park's main parking lot, off of the entrance at 3100 S. Old Floral City Road, Inverness. There's a $3 park admission per vehicle.
To sign up, donate or loan supplies, call 352-270-8925, 352-572-0090 or 352-786-7692. If no one answers, leave a message.
"I just can't thank everybody enough," Colleen McHugh said.
It was around 2:30 p.m. June 8, 2017, when someone last saw Carol McHugh taking a walk on East Regency Row in the Seven Lakes neighborhood, a few streets from where she lived on East Lenox Court. Her family didn't report her missing until several hours later, delaying initial searches, Colleen McHugh said
"That whole week was kind of like a shadow," Colleen McHugh said, "and the first year and 1/2 after she went missing was just nerve-racking, and it wouldn't stop."
Carol McHugh's disappearance also divided Colleen McHugh from her five siblings, who have the common goal of finding their mother. 
"It's been very, very hard, very hard," Colleen McHugh said. "But I think that is, and always will be the common goal."
When she went missing, Carol McHugh was described as 5 feet, 1 inch tall, weighing 133 pounds with brown hair.
"At this point, we're not going to find her alive, I don't think," Colleen McHugh said, "and even if we did, she's not going to look like she did. 
"So I just think it's important to show her as she was."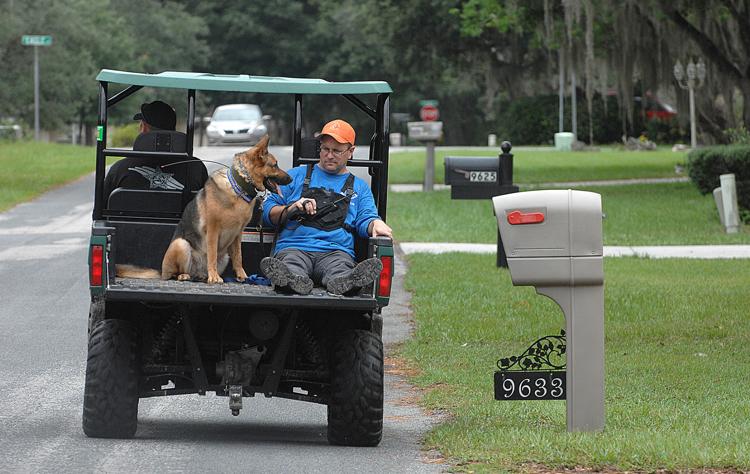 A company of Citrus County Sheriff's Office (CCSO) deputies, volunteers, tracker dogs and other law officers on horseback, all-terrain vehicles and in helicopters scoured tens of thousands of acres in an initial, five-day, 3,000-hour search.
"It was a very large area that we covered," CCSO Major Crimes Unit Capt. Brian Spiddle said.
Spiddle said deputies and detectives continue to knock door-to-door near where Carol McHugh lived to inform seasonal residents or people who just moved in.
CCSO investigators also followed up on a couple leads reported last year.
"But they didn't lead to anything, were either refuted or proved to be of no worth or value," Spiddle said.
Flyers with Carol McHugh's photo and description still hang in CCSO offices and local shops.
"When my mom went missing, everybody came together as a family — this county really did," Colleen McHugh said. "I'd like to thank everybody … for what this community has done for her and for everybody else who has this disease."
Anyone with information about Carol McHugh's whereabouts are asked to call CCSO's non-emergency number at 352-726-1121 and ask for its Major Crimes Unit.
Colleen McHugh isn't going it alone in planning the grassroots search for her mom.
Her friend and former classmate from Citrus High School, Cheri Futch, along with Arianna Beam, are volunteering their yearslong experiences as a certified search-and-rescuers. 
"Colleen has been wonderful in keeping this alive," Futch said. "This just broke her heart, and this is hard when somebody's missing and you have no result … you can't rest, you can't put it at ease."
After walking Carol McHugh's subdivision several times and looking over maps of it, Futch said she wants to focus search efforts in and around the woods at the end of East Sandpiper Drive, where it turns into a dirt road.
"All the roads seems to lead to this one area," Futch said. "I don't know what to expect; the older the case is, the harder it is."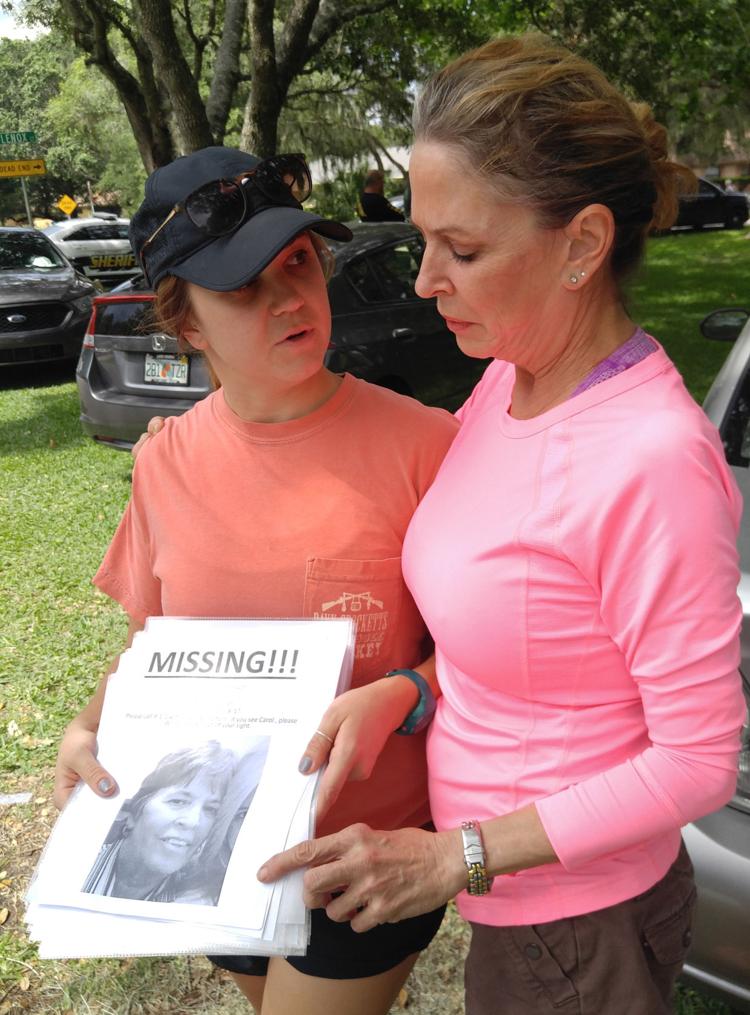 "It's quite possible that with her walking for so long and becoming more confused as she became dehydrated … she could have gone off the beaten track," Colleen McHugh added. "I could see her going down a road, but then wandering off into the woods."
East of Carol McHugh's house is the 10,950-acre Flying Eagle Preserve, laden with swampland.
Futch said if more volunteers sign up, the more ground they can sift through as a single line, moving slow as a unit so nothing is missed. 
If something, like a piece of clothing or remains are found, the evidence gets flagged and CCSO is notified, Futch said.
"We're really looking for a lot of volunteers," she said. "I want to make sure we go through every spot; I don't want mistakes, I want it covered."
Colleen McHugh said she's also asking for help from the U.S. National Guard in Crystal River, cadets from each county high school's Junior Reserve Officer Training Corps (JROTC) programs and CCSO Explorers.
Beam said volunteers will use Garmin GPS systems to trace search locations and tag points of interest, data that can be shared with CCSO for future searches.
Spiddle said the sheriff's office is also teaming with the University of North Florida to have the college's drones fly above and take high-resolution photos of where Carol McHugh might be.
After developing the images, graduate students will scan over them to mark possible clues.
"Then, we'd actually go out there to put boots on the ground," Spiddle said.
Spiddle said the drone's takeoff is planned for this month or February, when tree canopies aren't so thick with leaves, giving cameras better sight of the land below. 
Citrus County and most of central Florida is going to get older, Colleen McHugh said, and the risk of people with dementia or Alzheimer's becoming lost like her mother will increase.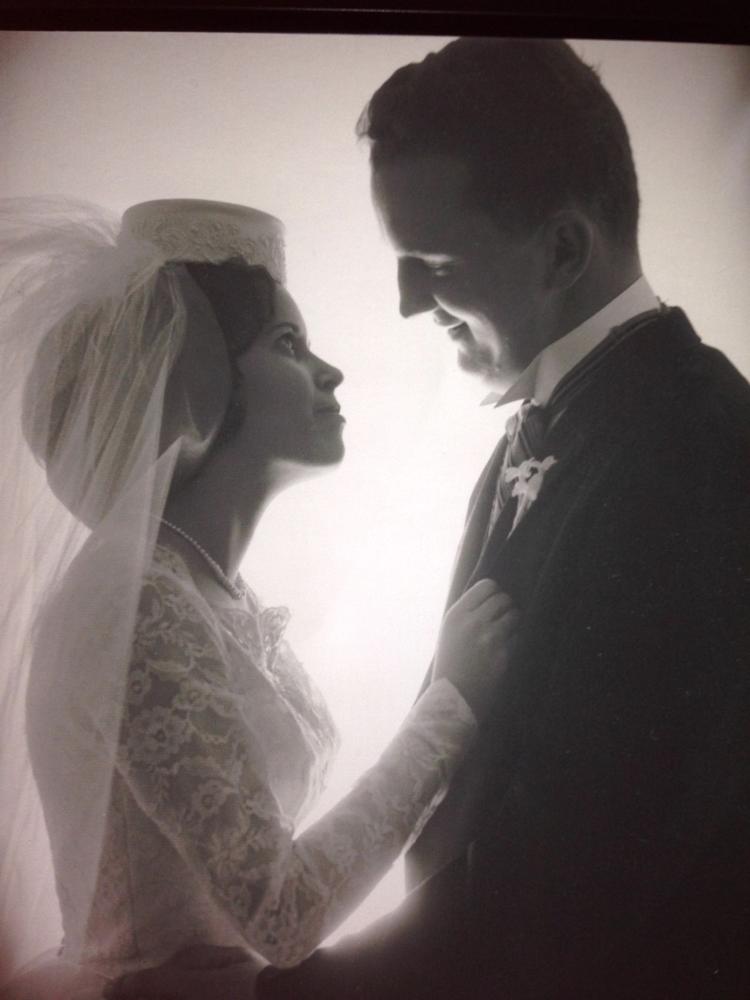 "It is predicted that by 2040, my generation will be the biggest populace in the nation," said the 53-year-old and Generation X member. "Dementia is rapidly still growing, people are still not aware of the causes and they're not understanding that this is something that takes place over 20 years."
According to the U.S. Census, the estimated number of people over the age of 65 living in Florida in 2019 was 4,358,071, 20% of the state's total estimated population. That's up from 3,259,602 people older than 65 in 2010.
McHugh said there has to be a push for dementia-friendly communities — neighborhoods that are safe but open.
"So they can walk amongst everybody else in the community," she said, "but be under the care and supervision of medical professionals to report problems, and secure them so they don't wander."
First responders, Colleen McHugh said, need more training to better recognize and react to symptoms of dementia and Alzheimer's. 
"They need to know that these people become more childlike and they become more fearful," she said. "When they go missing, they don't know where they are and they hide because they're scared, like a child would be."
But it's up to the person's family, friends and neighbors to be the first line of defense in making sure they're OK and observed.
"That's what they're dying from: wandering, falling or being left alone … and a lack of socialization will make them deteriorate faster," Colleen McHugh said. "Check on your neighbors, check on your family … you have to step in.
"It's imperative that people call everybody that they're in contact with as soon as someone goes missing, and then within 10 minutes, if you cannot find that person, it's imperative to call 911, period."
People can register someone who's prone to wandering with the sheriff's office by visiting CCSO's website, at tinyurl.com/w4zrzlm, or by filling out the form at the agency's offices.
For information, call the sheriff's office at 352-726-4488.
The Citrus County Sheriff's Office's Special Persons Registration Form
Find-M' Friends, Inc., a local organization, offers scent kits that save a person's odor and makes it easier for bloodhounds and other K-9s track them down if they're lost. Visit findmfriends.com for more.
There are also discreet GPS locators or tags available that can be worn as jewelry or other accessories. 
Colleen McHugh's wish is to either find her mom alive or lay Carol McHugh to rest at St. Charles Cemetery in Farmingdale, New York, next to her husband of 55 years, William McHugh, who died in December 2012.
"She needs to be returned to him," she said. "This is a recovery at this point, I understand that, but our goal is to not let one other person be left behind."