As an Air Force medic serving on the frontlines in Afghanistan, Sean Liebman would be on a phone call with someone from back home and abruptly say, "Gotta go — they're shelling on us again. But don't worry, their aim is bad."
"He'd always take a negative and turn it into a positive," said Sean's dad, Mike Liebman.
In June 2020, Sean, a highly decorated staff sergeant, was honorably discharged from his time in service with a 90% medical disability.
Shortly thereafter, he sold his home in Maryland and moved to Crystal River to live with his dad.
He had his whole future mapped out: He was starting a gym, Slimgym, with a rock climbing wall and Ninja Warrior courses and a day care for kids.
He was working toward becoming certified to teach CPR and in the Citrus County schools and had plans to offer CPR courses at his gym.
He was about to buy his own house. He had friends, bowled regularly at Manatee Lanes, did kickboxing, played tennis, was a part of the Chamber of Commerce Young Professionals group and a personal trainer.
He was even recently licensed to sell Aflac insurance.
But he couldn't unsee what he had seen in Afghanistan, like the tank that exploded in front of him, killing everyone who was inside.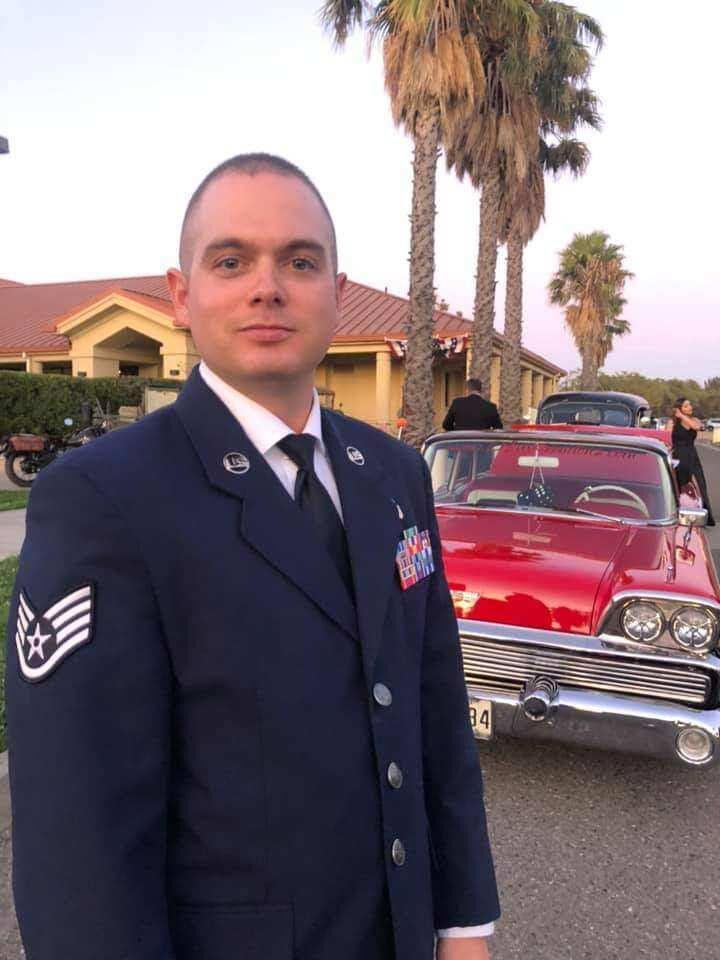 He couldn't unhear the sound of bombs and shelling, and sudden loud noises triggered his PTSD, Post Traumatic Stress Disorder.
The sound of a blender or his dad snoring at night or armadillos scratching at the siding outside would cause him to be agitated, restless, unable to sleep.
"He had been trying since last year to get the medical and mental help that he needed at the VA," said his sister, Brittany Weygand.
They gave him a prescription for sleeping pills.
His family believes Sean fell through the cracks, that his situation was overlooked and he was underserved. They have questions, but no answers.
For many veterans, there are immediate differences between their service in the military and…
His dad had taken him to Soldiers Freedom Outdoors near Gainesville, the nonprofit organization that provides a tranquil place for veterans dealing with the "hidden wounds of war" like PTSD so they can find healing.
"They talked about the 22 veterans a day who take their own lives, and he seemed like he wanted to get involved," Mike Liebman said.
But he didn't get a chance to.
This past Fourth of July weekend, with three consecutive nights of fireworks going off in his Crystal River neighborhood well past midnight, a continuous barrage of booms, cracks and pops that sounded too much like hostile gunfire, the PTSD was too much for Sean to bear.
At 1:37 a.m., Monday, July 5, Sean Liebman went out to his shooting range and ended his torment.
Mike Liebman described his son as a clever, quirky kid who grew up to be a thoughtful, kind adult with a passion to help others.
To his mother, Tammie Jo Wagner, Sean was her "dear, sweet boy," always smiling and laughing, ready to jump in and help wherever he could.
"As a kid, he was ornery and obstinate, but a go-getter," she said. "He wanted to help people; he wanted to save lives."
As a brother, Sean was comic relief for his sister; for his brother, Adam Liebman, he was someone to play Dungeons and Dragons or Legend of Zelda with, catch critters and snakes with.
Sean loved the Disney animated movie "Lilo & Stitch," especially the blue alien dog, Stitch.
"One of the things he liked most about 'Lilo & Stitch' was the (Hawaiian) word they used, 'ohana.' It means family," Brittany said. "It means nobody gets left behind or forgotten.
"He did a really good Stitch impersonation and his nieces and nephew loved it."
Sean wanted to be a neurosurgeon, and one of the reasons he joined the Air Force was to get medical training.
However, after talking to some doctors at Walter Reed hospital who told him it wasn't a job for someone who wanted to have a family, or any kind of a life outside the hospital, he decided on sports medicine and got a Masters degree in that field.
"People's physical and mental health meant a lot to him," Brittany said.
He had joined the Air Force and was stationed in Okinawa. He traveled to places like Thailand and Australia, rode elephants and and petted tigers.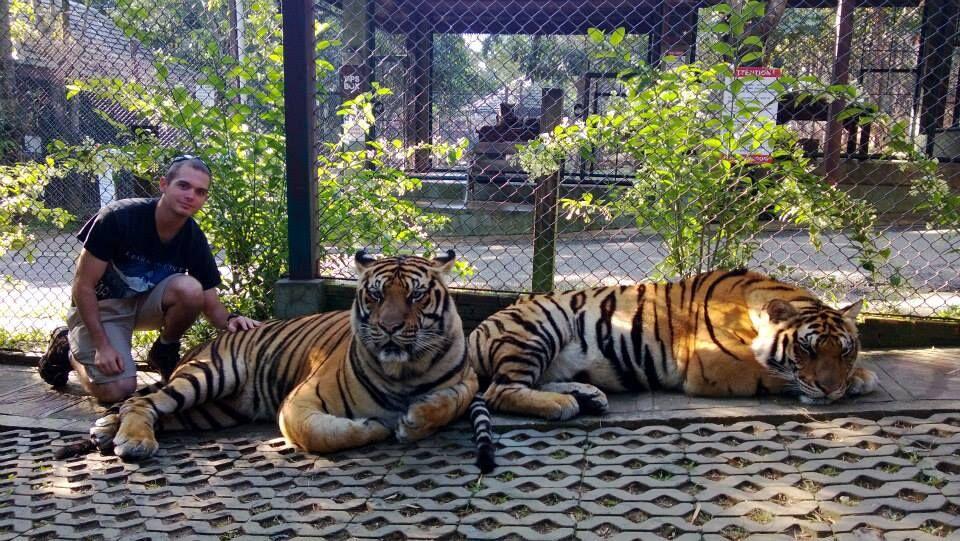 After a few years he returned to the states to train with an Army unit and then went with them to Afghanistan as their medic.
He served a total of 10 years in the military, getting out in June 2020 with a medical honorable discharge, a staff sergeant suffering from PTSD.
His sister said he would talk about his PTSD, but no one really knew the extent of his torment.
He kept a happy face, stayed busy.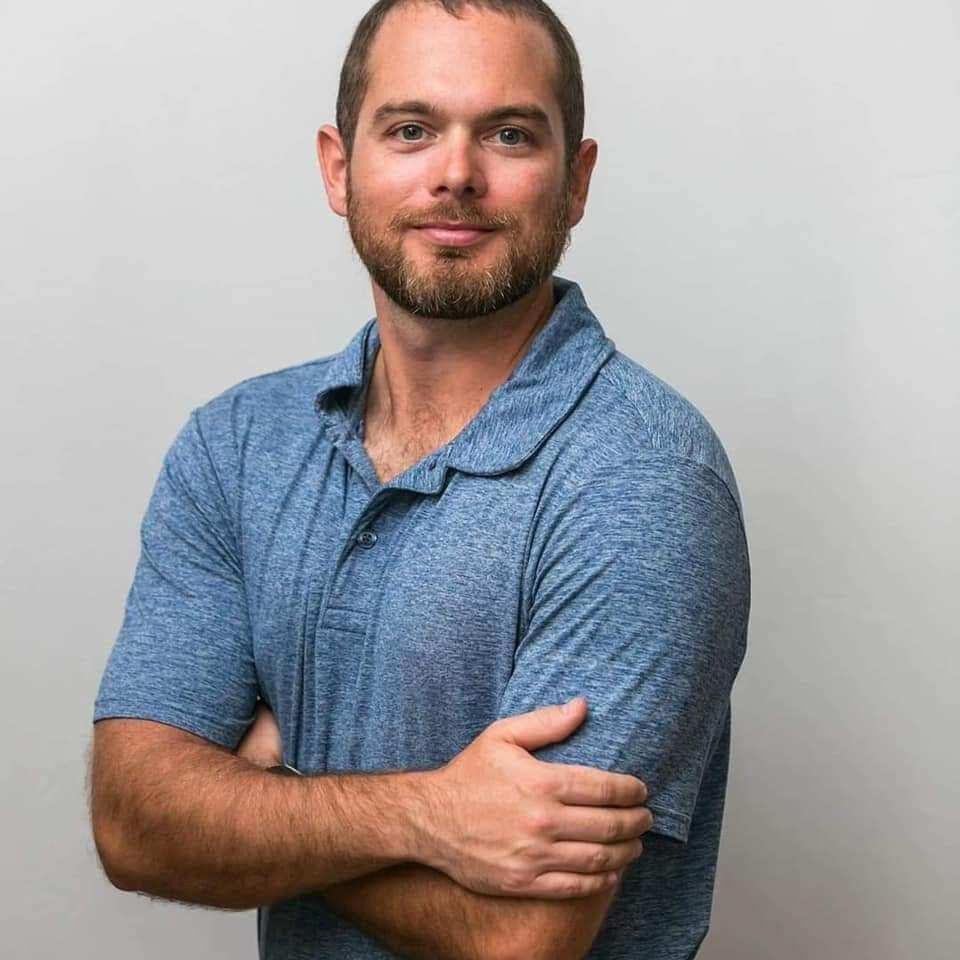 "I remember him coming into Manatee Lanes (last year) and saying, 'Hi. My name is Sean. I just got out of the Air Force and want to get back into bowling. Do you have any openings on a team for me?'" said Vicki Post, the Manatee Lanes bowling league secretary. "We didn't at the time, so he was a sub until he could get on a regular team in the fall. But from the start he fit right in as a part of our bowling family.
"Always with a bright smile and a welcoming hug, he was a joy to be around," she said.
On Saturday, July 3, Sean bowled in a tournament and won $400.
On Sunday, July 4, he was with the Chamber Young Professionals at the city of Crystal River's Fourth of July celebration selling and serving beer.
Sean worked the first shift, from 2:30 until around 5:30 p.m.; it's not known what he did after that.
His mother, sister and brother live in Maryland. His dad was out of town for the weekend.
Last year on July 4th, Sean was OK with the fireworks, Mike Liebman said.
"He paced and put on headphones to get away from the noise, but he handled it," Liebman said. "Before I left for the weekend, I asked him if he would be alright and he said he'd be fine.
"There were no signs that he wouldn't be OK," Liebman said. "Everything was going perfect for him. It had to be the fireworks. What else could it have been?"
That Sunday, Sean was alone in the house he shared with his dad.
He cleaned his room, made his bed and did his laundry.
"Everything was spotless," Liebman said. "He was thoughtful all the way to the end. He didn't want me to have a mess to deal with when I got home. He even went out to the shooting range so he wouldn't accidentally hurt anybody else."
Liebman had returned home on Monday. He said had tried calling Sean numerous times, but he hadn't answered his phone. Liebman guessed that Sean was out with friends, maybe in an area where he couldn't get cell service, which was not uncommon.
"His car was in the driveway when I got home ... and when I went into his room I saw his phone and wallet and keys — he didn't go anywhere without his phone or wallet, and I got a sinking feeling in my gut.
"I looked in the drawer where he kept his gun and opened the case and it was empty. I just knew. I thought, 'Where would Sean go to do something like this?' and I walked exactly to where he was.
"I don't know if I'll ever get that vision out of my head," he said. "I can never replace him. He was one of a kind."
Sean's brother and sister now have Sean's CPR equipment and are working toward getting their own licenses to teach it in their community.
Here in Citrus County, Sean's bowling friends are talking about ways they can reach out to and help other veterans with PTSD.
Vicki Post has an idea for using Manatee Lanes bowling alley in Crystal River as a place veterans can go on future Fourth of July holidays to escape the noise of the fireworks and have some fun.
She wants to create a Sean Liebman memorial bowling tournament the weekend before the next Fourth of July to raise money to pay the Manatee Lanes employees who work the holiday.
She hopes other bowling alleys in the area would do the same thing, or something similar. And not just July 4th, but other holidays when people set off fireworks.
"We can't help Sean, but we can help other veterans," she said.
Mike Liebman added that there needs to be more awareness about PTSD and more help for veterans who suffer from it.
"My son went to the VA and told them he had PTSD and they gave him a prescription for sleeping pills," he said. "I don't understand it. Maybe if he had gotten counseling it could've saved his life."