Blueberry picking season is upon us just in time for the warmer weather, and Citrus County's farms are beginning to welcome visitors to pick their delicious crop.
Luckily, our favorite local blueberry suppliers have weathered the storm that was 2020.
 "A blueberry picker's utopia"
This time last year, Tony Russ of Florida Best Blueberry Farm confessed to the Chronicle that business was tough.
"Last year for three weeks everyone stayed home," Russ said. However, during the last two weeks of picking season, "they came out with a vengeance."
"This year is different, much like two years ago," Russ said. He described the crop as "the best I've seen." Russ said the berries are big and people have been loving the farm so far.
"The quicker the people get here, the more people can catch before they hit the ground," Russ said. "It's a blueberry picker's utopia."
At Florida Best, a full bucket of u-pick blueberries is $22 and a half bucket is $15, with a bucket holding approximately 7 pounds of crop.
Pickers can visit the farm from 8 a.m. to 2 p.m. Tuesday through Sunday, 11135 E. Nottingham Drive in Inverness.
"We're here, there's lots of berries, they're perfect this year," Russ said.
Cavallo Farm and Market is another returning fan favorite of Citrus County. "This year is going pretty well," said Philip Bomhoff. "The crop is overall, for u-pick, excellent."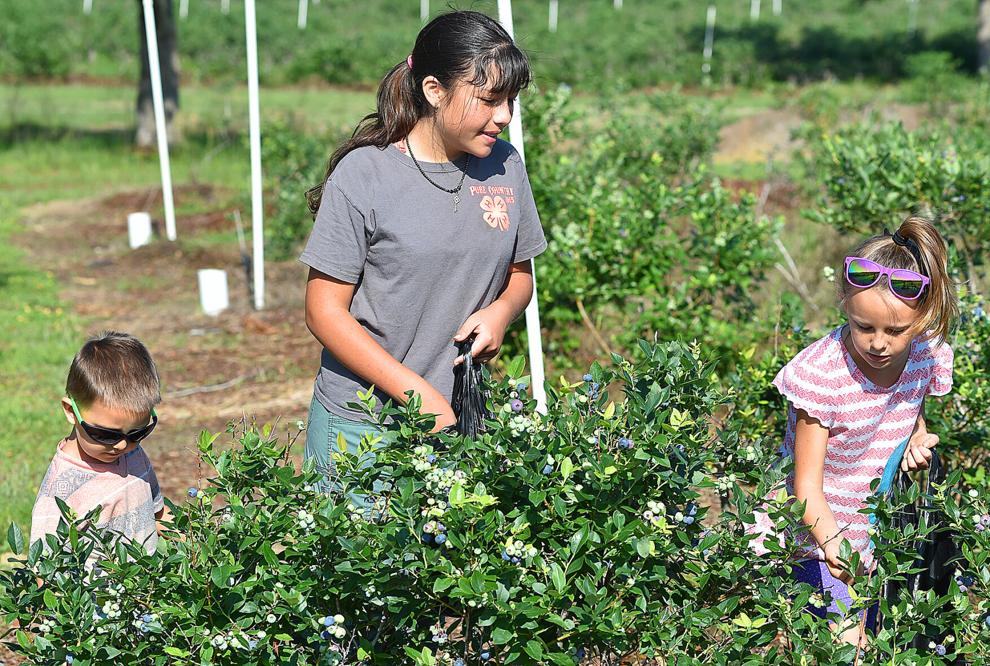 Bomhoff explained that the blueberries are running two weeks late this year, which affected their advertisement strategies. However, the sheer size of the farm ensures no shortage in berries, even with the late bloomers. "We're one of the largest u-pick farms in Florida," he said.
"People have about six more weeks left of Florida u-picking," Bomhoff said. He encouraged people to get out there, get some exercise and pick some berries in a COVID-19 safe environment.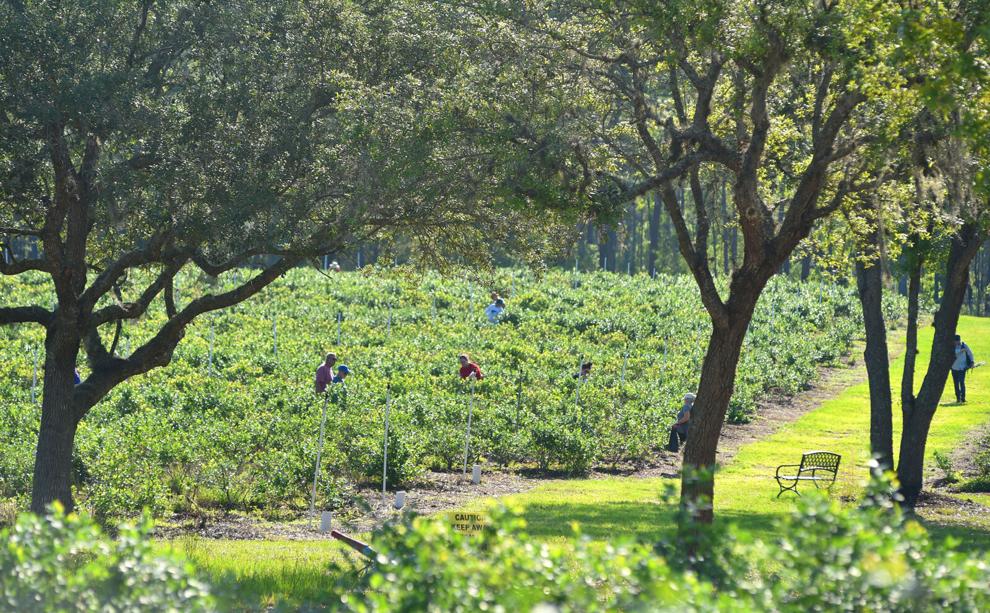 U-pick hours at Cavallo are 8 a.m. to 6 p.m. Monday through Saturday and 8 a.m. to 5 p.m. Sunday, 8123 S. Lecanto Hwy.
Cavallo Farms u-pick rates are $4.99 per pound, and don't forget the blueberry wine.
Willis Howell of Bette's Blues Blueberry Farm cited that there's definitely more people out this year than the last. "It's going good," he said.
Bette's Blues u-pick is open from 7:30 a.m. to 6 p.m. Tuesday through Sunday, 4752 W. Abeline Drive in Citrus Springs.
The farm charges $3 per pound of their delicious berries. "Come out and have fun," said Howell.
Simple Life's growth spurt 
Simple Life Blueberry Farm is also open for business.
"Our farm has grown tremendously this year," owner Annie Speight said. "We have double the fruit."
Speight said that Simple Life will be open for u-pick from 8 a.m. to 3 p.m. every weekend, 4552 W. Calvary St. in Dunnellon. The farm may open on various days during the week but before visiting, pickers should call Speight at 352-400-0314 or check the Simple Life Facebook to make sure.
Simple Life's u-pick is $4 per pound of their sweet blueberries. The farm accepts cash or check only.
"This season is going to be kind of shorter this year," said Speight. She credited this to the cold spells that Florida has experienced, even well into the typical warm season.
With plenty of blueberries to go around, take your pick from these local farms and bring home as many as you can carry.