The toll-road extension tour of task force meetings kicks off Tuesday and Wednesday in Citrus County as officials start the process of mapping out where and how Suncoast Parkway and Florida Turnpike routes may go.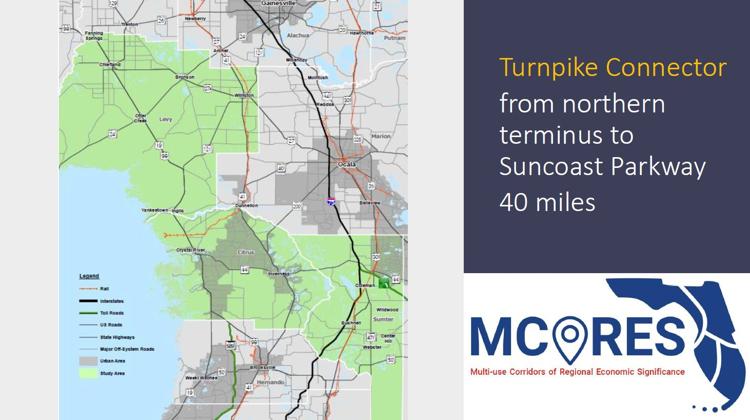 The Turnpike Connector Task Force, which will study extending the turnpike in Wildwood to an as yet unknown location at the Suncoast Parkway, meets at 10 a.m. Tuesday at the College of Central Florida in Lecanto.
Citrus County Commissioners Scott Carnahan and Chairman Jeff Kinnard sit on that task force.
At 10 a.m. Wednesday, the Suncoast Connector Task Force, which is studying extending the Suncoast Parkway from State Road 44 in Lecanto to Interstate 10 or the Georgia border, meets at the same location.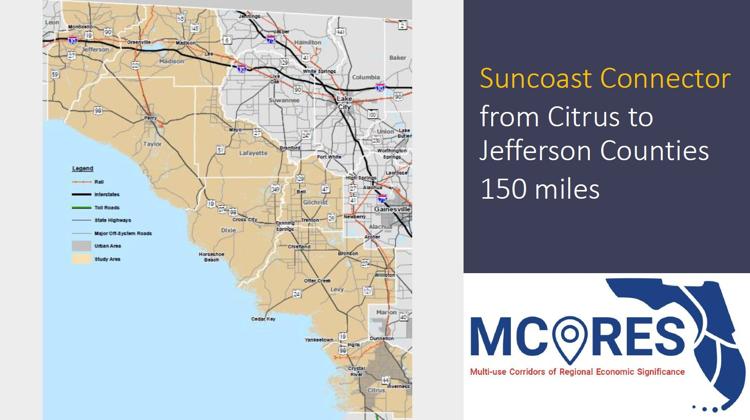 Commissioners Carnahan, Kinnard and Ron Kitchen Jr. are members of the Suncoast task force.
Agendas for both meetings show a presentation and discussion on "avoidance and minimization considerations."
Public comment is set for 4:30 p.m.
This will be the first time the task forces have met on separate days. Their kickoff meetings were held simultaneously Aug. 27 in Tampa.
Kitchen said he's looking forward to learning more.
"We're all going to be curious," he said. "Is each meeting going to get more detailed and in depth, or will it stay at the 50,000 foot level like last time?"
Preliminary routes for the two projects, plus a third connecting Central Florida to Southwest Florida, will start being drawn in January.
According to a report with the News Service of Florida, Will Watts, chief engineer for the Florida Department of Transportation, said Wednesday that preliminary routes for the three projects will be based on input from task forces over the next couple of months, with a focus on what to "avoid and minimize first."
"Once we understand where we don't want to go, from an environmental standpoint, then lines will start being drawn in January," Watts told members of the House Transportation & Tourism Appropriations Subcommittee.
A final report to the governor and Legislature is supposed to be ready by Oct. 1, 2020. Construction would begin by the end of 2022, with the roads open to traffic before Dec. 31, 2030. Lawmakers designated $45 million toward the work in the current year, with annual funding expected to grow to $140 million.