There are 5,484 children under the age of 18 living in poverty in Citrus County, according to 2019 U.S. Census data.
And of those children, the majority (56.9% or 741 of them) live in the ZIP code 34428 in northwestern Citrus. Conversely, of all 13 county ZIP codes, the one with the least number of children (7.5% or 119) living in poverty is 34442, in the northeastern section near Hernando.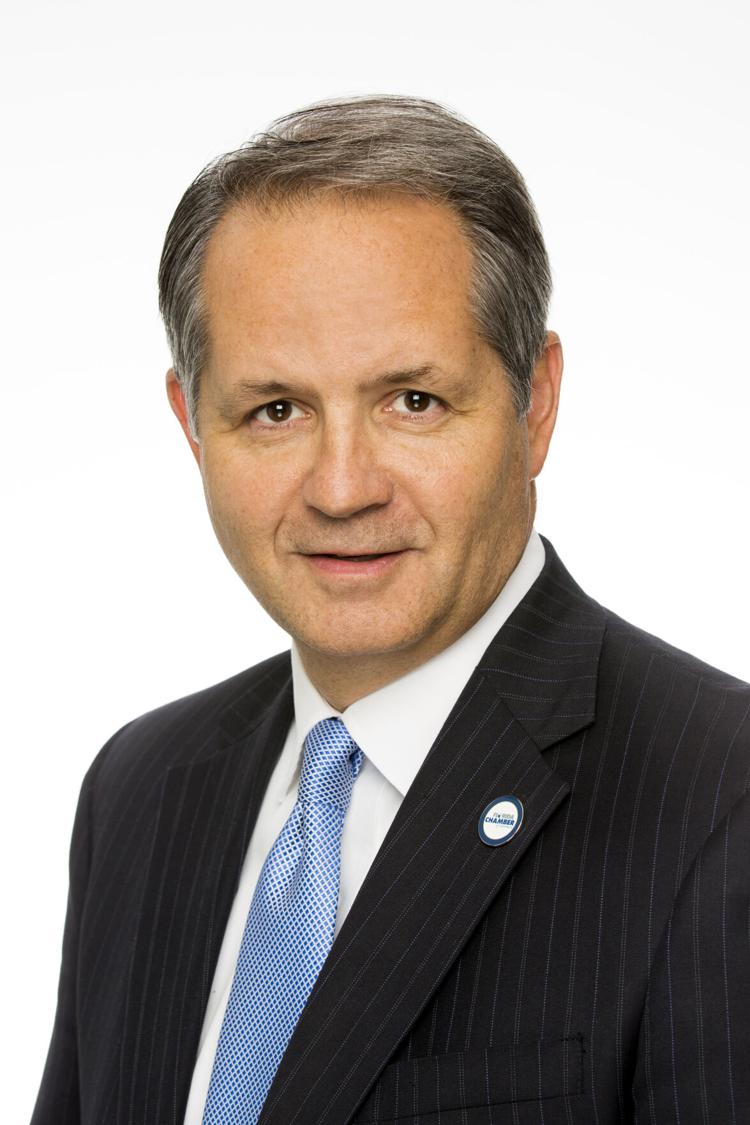 Statewide, more than 870,000 children live in poverty, defined by the state as a family of four making $26,200 or less per year.
Mark Wilson, president/CEO of the Florida Chamber, said his organization is doing something about it. As guest speaker at the Citrus County Chamber of Commerce luncheon Friday, Wilson drew attention to the Florida Chamber Foundation's Prosperity Initiative and asked chamber members present to take steps now and prepare for the influx of another 12,000 or 30,000 people moving to Citrus County in the next decade.
There are 149,657 people who currently live in this county, according to the U.S. census.
"What do you want Citrus to be in 10 years?" he asked the 100 members present at the luncheon.
If those population hike projections hold, it means Citrus County will have to create 5,000 new jobs by 2030, Wilson said.
And that will be difficult if such poverty is allowed to worsen and reading scores of third-graders are not improved.
Wilson said 437 third-graders in Citrus County are not reading at grade level. Statewide, that number is 91,066, with Miami-Dade and Hillsborough counties accounting for the worst numbers.
"We can't grow our economy where we want it to be if our future workforce can't read," he said.
One bright spot: the number of children living in poverty in Citrus has decreased from the prior two years. But with the nation gripped by the COVID-19 pandemic, the numbers are bound to worsen, he said.
The Florida Chamber's goal, he said, is to cut child poverty in half by 2030 and one way to do that is to find out how best to reach those at risk. 
The prosperity initiative mission is to identify which ZIP code in each county has the highest poverty rate. Business and community leaders would then "adopt" a ZIP code and discover the specific needs in those parts of the county and try to solve them.
For example, if one ZIP code has less poverty, the business group can learn what is working there and help plant the same seeds in the other codes.
Wilson challenged the local chamber to form its own prosperity initiative and encourage businesses, churches and community organizations to become involved. Citrus County Chamber of Commerce President Josh Wooten said the chamber has already formed a prosperity sub-committee that is working in that direction.