Investigators continue to piece together information from a shooting incident Thursday morning off Park Drive in Homosassa in which no one was injured and a weapon was recovered, according to a sheriff's office spokeswoman.
An alert Citrus message went out shortly after deputies and detectives arrived on scene, advising area residents to keep an eye out for a white male, approximately 6 feet, 2 inches, medium build. According to the agency, the suspect was last seen wearing a long neon green shirt, blue jeans and was possibly armed with a shotgun. He was last seen running north/northwest from Wets Park Drive toward South Lewdinger Drive along with a white female who had long dark hair.
Detectives on scene interviewed the victim, who advised he was assaulted by a white male, and that white male fired shots while on the property then immediately fled, said Jodi Sanders, agency spokeswoman.
Law enforcement authorities, after interviewing the victim and several witnesses, found the discarded weapon in the woods.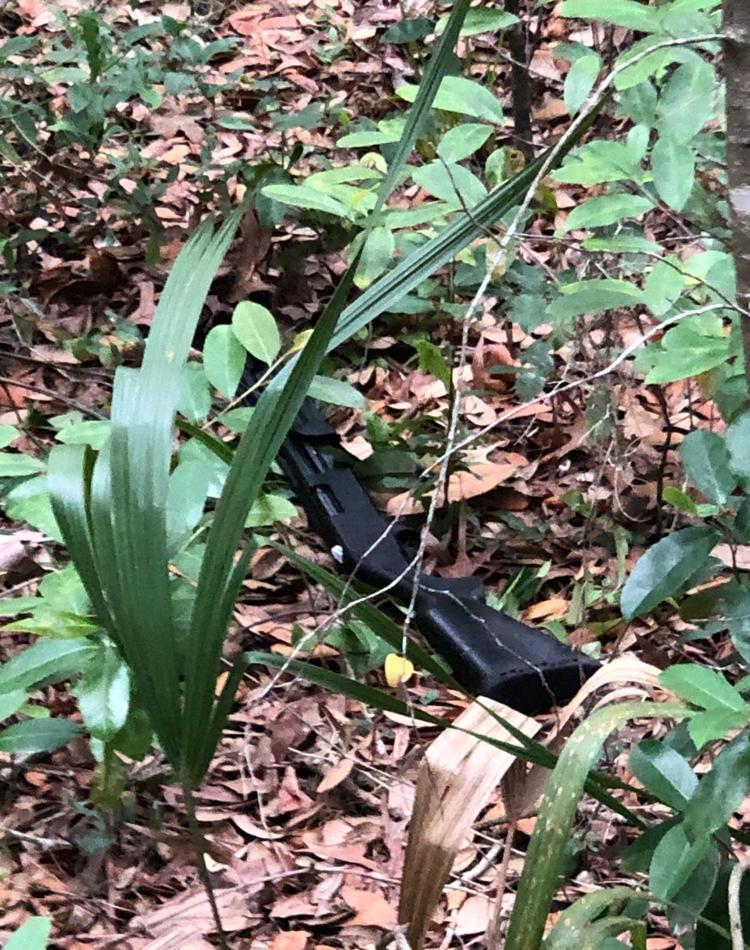 Several shots were fired on scene, Sanders said, including one that went into the windshield of a vehicle. The remaining shots were scattered throughout the yard.
"There's no evidence the victim was in the vehicle at the time the shot was fired," said Sanders, noting the victim's lone injuries were from hand/fist contact with the suspect.
The suspect remains on the loose, but Sanders said the incident is isolated and there is no threat to the community.
The investigation is ongoing and the sheriff's office is requesting anyone with information to contact the Citrus County Sheriff's Office Major Crimes Unit at 352-726-1121, or contact the Citrus County Crime Stoppers at 888-ANY-TIPS to remain anonymous.