Citrus County School District staff presented scenarios for school board members to workshop on how schooling could return and continue amid the COVID-19 pandemic.
School Superintendent Sandra "Sam" Himmel reminded board members during the Tuesday, June 23, 2020, meeting the plans are expected to change as the state rolls out more guidelines.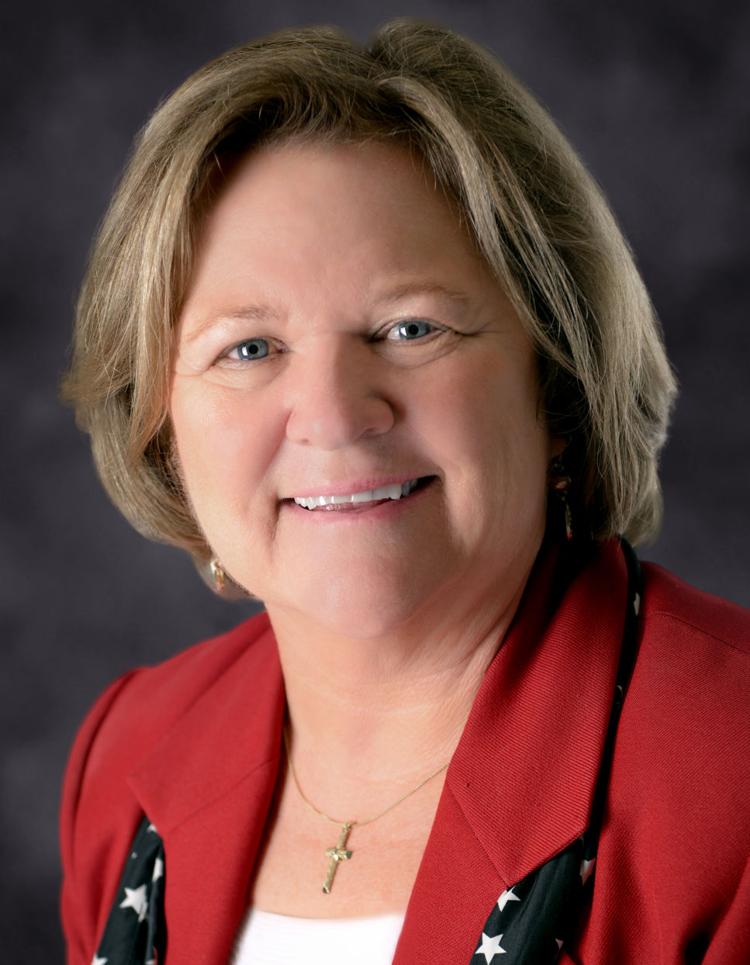 "You know we could get a call at 4 o'clock today ... saying things have changed," she said. "We're trying to get as many people together and on the same page as possible."
A committee of roughly 50 stakeholders, teachers, union representatives, parents, school administrators and nurses have worked on the school district's in-progress Citrus CARES Responsive Recovery Plan.
District staff outlined the plan to board members, sharing three enrollment options for students if schools are open or closed during the 2020-21 school year, which starts Aug. 10.
Much of the board's discussion focused on what operational, educational and support measures are being considered for students enrolled in a traditional school.
Amy Crowell, district director of research and accountability, said the measures are trying to reduce physical interactions, enhance safety-and-health protocols and avoid large gatherings in classrooms, cafeterias, playgrounds and school buses.
Examples include: encouraging hand washing before and after each activity; removing unessential furniture; limiting field trips to in-county; using touchless barcode scanners in cafeterias; limiting bathroom use; limiting visitors; marking floors to space out student traffic; staggering schedules for classes and recesses; and recommending, but not requiring facemasks.
Crowell noted there's a split in opinion between families who either want or don't want their children to wear masks if they're enrolled in a brick-and-mortar school.
"They're very passionate on both sides and we have to respect individual families, but we have to address all the needs as best we can to provide these options," school board member Thomas Kennedy said. 
School district attorney Wes Bradshaw told board members "counties and cities don't have control over school districts" when it comes to upholding their ordinances, like mandating masks.
"We have home-rule on what we do," he said.
School board member Sandy Counts said it would be hard for teachers and staff to enforce mask-wearing along with their other duties.
"We don't need them on mask patrol," she said.
Crowell said the district will also encourage students and staff to self report if they're exposed to COVID-19, advising them to stay home if unwell.
If COVID-19 is detected on school grounds, the affected section of campus will close for 24 hours while a specialized team sanitizes the area, Assistant School Superintendent Jonny Bishop explained.
Kennedy asked what happens to those who've been exposed, and what protocols are in place to continue education for those who are impacted.
"If we're having pockets of this," he said, "we're going to have distant learning regardless of what happens."
Himmel said the Florida Health Department is informed of the case and traces back the person's last-known contacts to also notify them. 
Bradshaw and Himmel said the health department isn't obligated to share COVID-19 test results with the school district if the virus is found on campus.
Kennedy said that communication should change.
"What happens if DOH is not going to give us direction?" Kennedy said. "I'd hate the idea that the superintendent is left there, not having that information yet."
Himmel said the school district has been in close contact with the health department of Citrus County and its administrator, Ernesto "Tito" Rubio, who is planning to attend a future school board meeting to share how health officials will respond to COVID-19 on campuses.
If students need to learn from a distance due to school closures from the virus, they'll be taught and monitored through a single teaching-management program, CANVAS. Parents will also be notified about their child's work via text.
School district staff is also looking at turning certain buses into WiFi hot spots to give students access to the internet if campuses close and distant learning occurs.
How a student is taught during the 2020-21 school year will be based on diagnostic assessments taken during the fall, gauging learning gaps since COVID-19 closed campuses in March 2020. 
Elementary students will be diagnosed through their current learning tool, iReady. Board members on June 23 also approved USA TestPrep to assess middle and high schoolers for $54,268.
School board members voted 5-0 to approve an agreement with Florida Virtual School to franchise Citrus Virtual School, providing standard curriculum for students wanting to be educated online during the 2020-21 school year by district teachers.
Families have until July 11 to enroll their children with Citrus Virtual School, which will remain intact if campuses close.
Deborah Dumas, the school district's program specialist for virtual education, was also chosen by board members with a 5-0 vote to supervise the virtual school.
Board members are also expected to vote at their July 14 meeting on whether to buy roughly 3,800 iPads for kindergartners, first- and second-graders through a three-year lease for $432,186 a year.
These devices, along with those already provided to other students, and the installed learning platform, CANVAS, will allow students to download and work on online assignments out of school.
Students also won't need to be online to finish work.