Citrus County School Board members agreed to have student mentors return to campuses while school officials hold off on how to host in-person graduations and other springtime events amid COVID-19.
Board members during their meeting Tuesday, Feb. 9, also gave Assistant School Superintendent Jonny Bishop the OK to explore how school sporting venues can increase their attendance allowance.
Bishop, who's also the school district's athletic director, said he'd return to the board with options to discuss at an upcoming workshop.
Mentors and volunteers have been prohibited from coming back to district schools since COVID-19 closed them to the public almost a year ago.
According to the district, it has roughly 145 trained mentors. This isn't including those who come into schools from private companies and nonprofits.
Citing the safety of district sporting events, board members directed district staff to change school policy for mentors to come back and help narrow learning gaps of the failing Citrus Virtual students transferring to physical classes.
They also wanted staff to pursue the return of traditional graduations and other ceremonies.
"At this point, there's no reason we shouldn't be having in-person graduations when we have similar events going on," board member Thomas Kennedy said, referring to athletic attendees.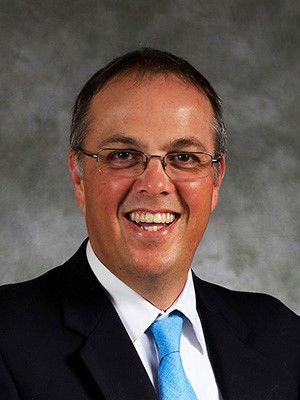 Dr. Scott Hebert, the district's chief academic officer, said Tuesday staff updated the wording of the district's Citrus Cares COVID-19 plan to allow school administrators to permit military recruiters and their need of "individuals serving in a mentorship capacity."
Hebert said the vagueness of the policy change gives schools more freedom to pick their choice of mentors.
"We don't want to limit them," he said.
Hebert said schools will monitor their influx of additional guests to determine if it would be safe to have their volunteers return as well.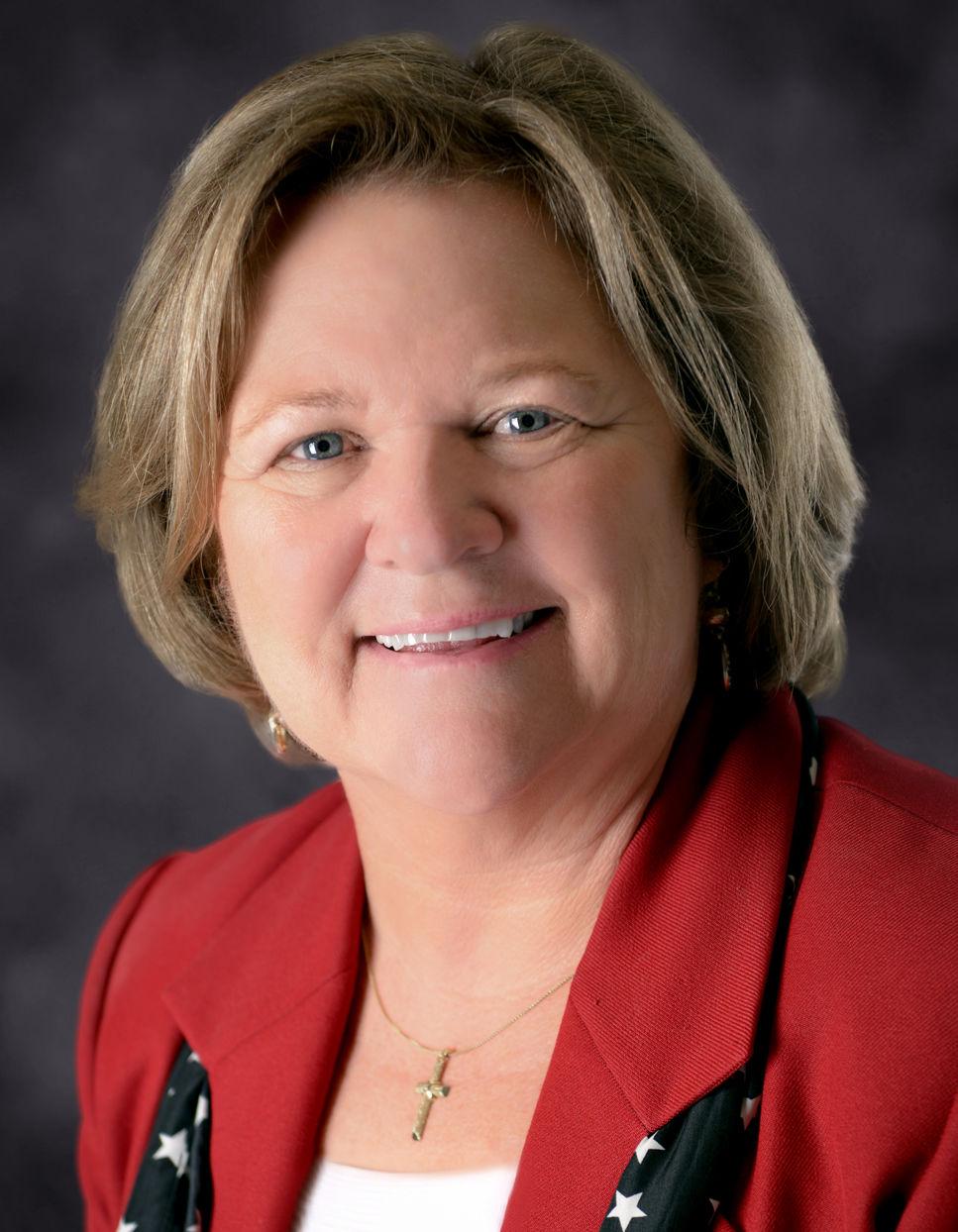 School Superintendent Sandra "Sam" Himmel said she expects mentors to start arriving to schools in a week, after she meets with principals Tuesday, Feb. 16, to explain the revised policy.
"Once they have a place in their schools where the mentors can meet or a process in place to make sure everybody knows that once they're in our schools, they go by the same guidelines that we use," she said. "Every school may have different ones coming in at different times."

Hebert said teachers, who may be uneasy with somebody else in their classroom, will have final say on whether a mentor is needed to help them.
"We've always had that in place with volunteers and mentors," he said. "We don't put extra people in teachers' classrooms without their ability to make those decisions ... but they understand the need for additional support."
Board member said the policy revision will empower schools to make their own choices based on their own needs.
When it comes to putting on events, Hebert said, schools will try to host their assemblies virtually, but face-to-face gatherings on campus — inside or outside — were eased to follow the COVID-19 guidelines of district sports, which allow for 35% occupancy in stands.
"As the athletic decision drives those changes, it'll then go into effect for our other groups," Hebert said, adding this has already been the policy for drama and music groups.
Hebert said school administrators also have target dates for proms and graduations, with goals of having them in-person.
"We're not ready to make a decision on: this is what we're going to do," he said. "We're going to look at each event as we move along, and we'll open them up as move on further down the line."
Himmel said she'll come before the board in a month-and-a-half with options schools are considering.
"It's on the table and we're working toward those events, and I think we can do the most we can do to bring back a sense of normalcy," board member Doug Dodd said. "I really hope we keep moving in that direction."
Also during the school board's meeting on Tuesday:
Board members finalized some changes of supervision within the Citrus County Public Safety Training Center at the Withlacoochee Technical College.
They voted 5-0 to approve the job description for a school district "training sergeant," replacing the position of the academy's corrections coordinator, which was filled by a Citrus County Sheriff's Office sergeant. 
A sheriff's officer will still preside as the academy's law enforcement coordinator to oversee the training of certified police recruits.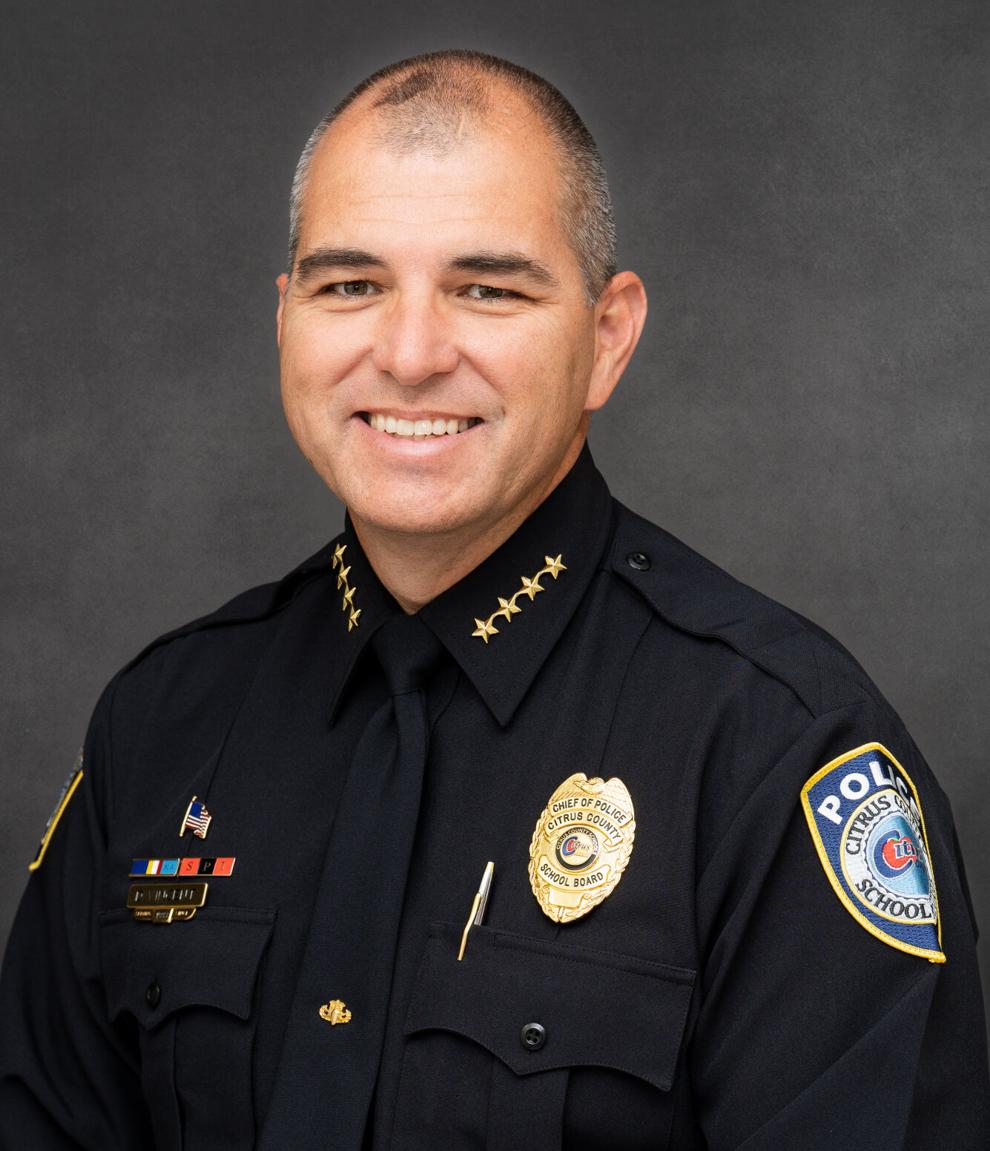 Dave Vincent, the district's police chief and school safety specialist, will also take over as the academy's director, previously held by a sheriff's office captain.
Vincent, who had been the academy director for three years while he was with the sheriff's office, told the Chronicle Thursday he has enough experience to take on the additional role.
"If I didn't think I could do that job," he said, "I'd be a little concerned."
Board members voted 5-0 to ratify Himmel's letter to Sheriff Mike Prendergast, giving him 60 days notice before they terminate the sheriff's office agreement with the school district to provide an officer to be the academy's director in exchange for office space at WTC.
Vincent said the staffing changes create more school district accountability to maintain the accreditation standards set by the Florida Department of Law Enforcement.
Himmel and Vincent assured board members there will still be a strong partnership between the sheriff's office and school district. 
After putting the top two school calendars up for a revote following a low voter turnout, board members voted 5-0 to pick the 2021-22 calendar 733 school staffers also voted for.
Notable dates with the calendar include spring break aligning with the Citrus County Fair, and the two school semesters having a more even number of days between them.