Citrus County's education leaders made an investment into another layer of safety for local public schools.
Over the course of three years, the school district will pay $550,700 for CrisisAlert, starting with a $353,800 payment to fund initial installations at 23 campuses and sites by the 2021-22 school year.
Since Centegix was one of 10 companies included in a state purchasing agreement, the Florida Department of Education can grant the school district between $37,400 and $44,000 a year in credits. To learn more, visit centegix.com.
Remaining balances will be covered by the district's safe-schools funding and federal COVID-19 relief.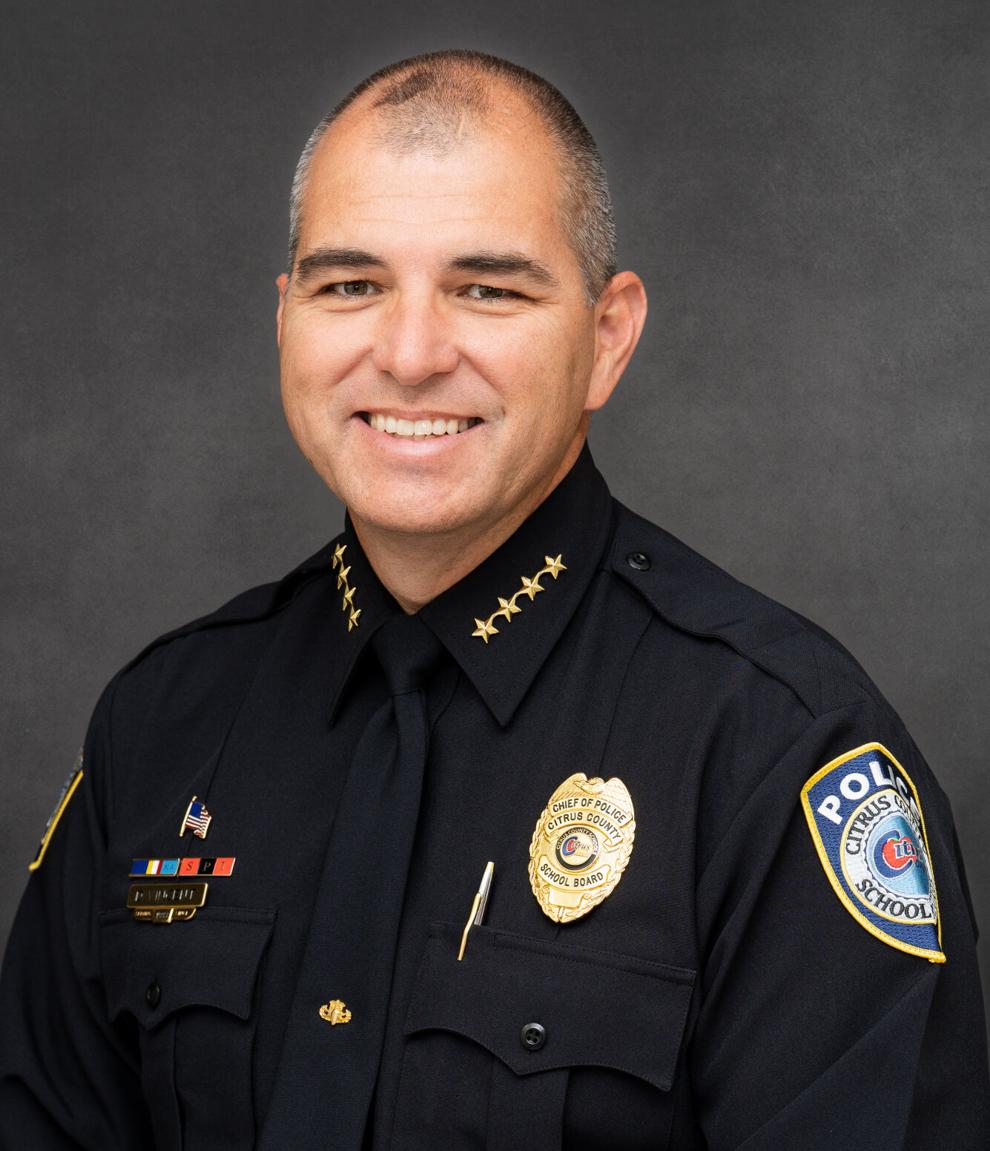 "We're moving in the right direction toward the safety and security of our students," Dave Vincent, the school district's police chief and school safety specialist, said Tuesday.
CrisisAlert was chosen by the school district to meet the requirements of Florida's Alyssa Law before the next academic year.
Named after Alyssa Alhadeff, who was killed in the Feb. 14, 2018, shooting at Marjory Stoneman Douglas High School in Parkland, the law requires every public and charter school to have a mobile panic alarm system.
Vincent and school district attorney Wes Bradshaw said protocol agreements between the Citrus County Sheriff's Office and school system are being drafted to ensure a timely response with CrisisAlert.
"In those circumstances," Vincent said, "if they were receiving that (alert) at the 911 center, they're anticipating a worst-case scenario ... they're getting here as fast as they can."
Vincent recommended CrisisAlert to school board members in April because it doesn't require school employees to download a program, and it doesn't depend on unreliable Wi-Fi or cellular coverage.
Campus staff and teachers will be trained on how to use CrisisAlert's card-size badge, which, depending on how much it's pressed, can trigger a staff-wide or 911 response to an incident, within 15 to 20 feet of its exact location.
"It's going to be a very focused response, instead of us getting to the door and saying, 'where's the problem?'" Vincent said. 
Strobe lights throughout the school will also signal for people to either evacuate or seek shelter from an attacker.
CrisisAlert also won't have any additional demand on school internet systems, Vincent said, and can integrate with school intercoms to sound out customized warning messages.
School district strategizes COVID-19 relief spending
Tammy Wilson, the school district's finance director, updated school board members Tuesday on a second round of COVID-19 recovery funding expected for the school district.
Wilson said an additional $15 million in Elementary and Secondary School Emergency Relief (ESSER) money is inbound, with $7 million already available for the school district to spend on COVID-19 expenses since March 2020.
ESSER monies are passed onto school districts by Florida lawmakers funneling Coronavirus Aid, Relief and Economic Security (CARES) Act funds from the federal government.
State legislators broke the district's $15 million up into four spending categories to help with costs tied to: finding unaccounted students; purchasing more educational software; hiring behavior specialists; and narrowing learning gaps, especially for incoming kindergarteners.
School board member Doug Dodd asked if the school district could get a windfall from ESSER if it didn't find a need for its spending allotments.
"Possibly," Wilson responded, noting the money can still be used to help fund existing positions and offset other expenses.
Assistant School Superintendent Mike Mullen and Wilson said the state hasn't given the school district "exact parameters" on how to spend.
When it comes to using ESSER to pay for COVID-19 expenses, the school district has to submit a budget for the state to approve.
Mullen said the biggest challenge for the district is spending the $7 million in advanced ESSER funds before the Sept. 1 deadline, or else risk a cut off in funding.
Wilson said the district has spent roughly 70% of its $4.25 million in ESSER funding it got last summer.
School board appoints principals to Inverness Primary, Crystal River High 
Approved Bridget Merchant and Phil McLeod as the principals of Inverness Primary School and Crystal River High School, respectively, effective July 1. 
Merchant is leaving her assistant principal role at Citrus Springs Middle School, while McLeod is being promoted from Crystal River High's assistant principal job.