It used to be that whenever the overnight temperature was forecasted to be 40 degrees or below, Ginger West, executive director at the Family Resource Center, would put out her blue polar bear flag.
That was the signal for the homeless people in the area that the Salvation Army's cold weather shelter would be open that night.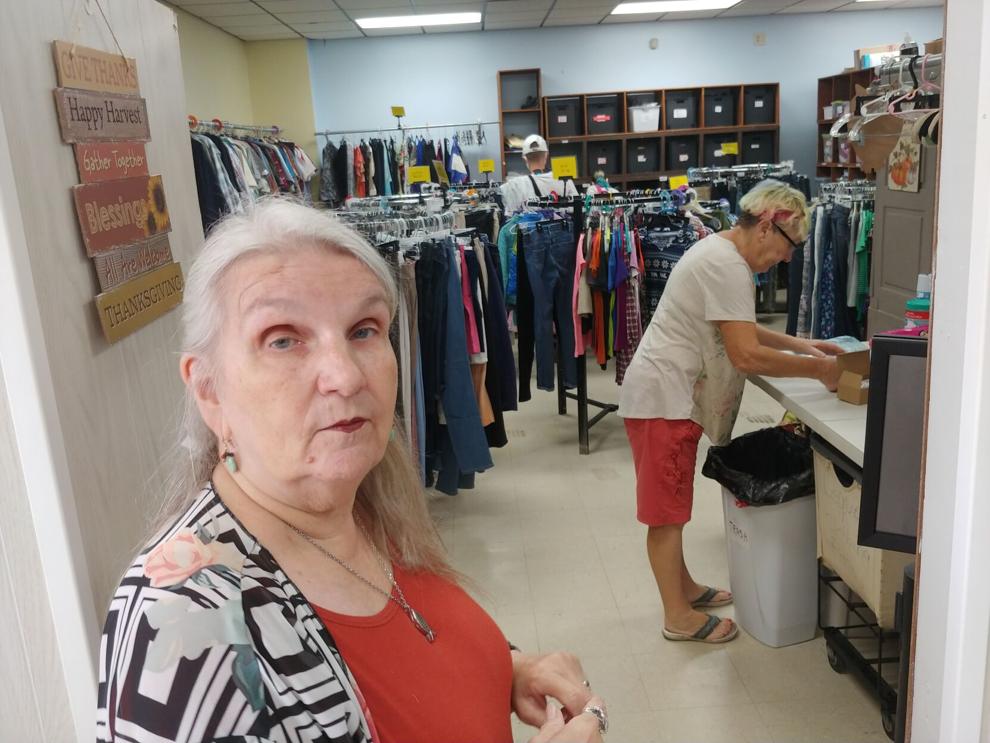 Cliff and Vikki Spiller, who run B.A.S.I.C.S. United Homeless Outreach nonprofit organization in Citrus County, would drive all over the county to homeless camps and places where homeless people hung out, pass out fliers about the cold weather shelter and would make sure people had bus passes to get there.
Many nights they volunteered there — Vikki Spiller is a great cook and regulars would look forward to eating a meal she cooked.
"Not everyone was homeless," Spiller said. "Sometimes they were people living in a place that didn't have heat. Some were families, and we had some elderly people who were living in their cars."
She said with sufficient transportation, there could easily be between 30 and 50 people a night, although they averaged about 25 to 30.
Last winter, because of COVID-19, the county buses had stopped running, making getting to the Lecanto facility a challenge for many.
Also, finding volunteers to spend the night at the shelter was difficult enough when there wasn't a pandemic. COVID made it even more difficult.
"Last year, we didn't have too many really cold nights, and that was good," West said.
This winter is predicted to be colder than usual because of the La Nina weather pattern.
However, the Salvation Army recently announced that it will no longer be able to offer its facilities as a cold weather shelter, a decision that has local groups and organizations that work with homeless people scrambling to come up with a solution.
"This was not an easy decision for me to make," Maj. Hank Harwell, the Lecanto-based Salvation Army administrator, wrote in an email. "I reviewed the numbers for the usage of the cold weather shelter over the past year, and spoke to many folks who have been involved over the history of the effort. In the end, I learned that we have been steadily losing committed volunteers to monitor the shelter and once we made the move away from hot meals and allowing the guests to congregate due to COVID restrictions, the number of people utilizing the cold weather shelter dropped off precipitously."
Harwell added that a recent corporate policy mandates that all their regular volunteers need to be certified in their Safe From Harm program that protects children and vulnerable adults.
"Once we begin insisting that all volunteers be trained appropriately, including for a seasonal, occasional shelter, we limit our pool of potential volunteers even more. We cannot accept the liability that would impose on us as an organization," Harwell wrote.
He did, however, say that the Salvation Army would provide the use of their cots and would arrange to have the canteen deliver meals to any new shelter site.
Harwell also told some of the people most concerned about this decision that he would even advocate alongside them "to convince other area shelters to suspend some of their program policies in the event of a cold weather activation, or advocate for the establishment of another location."
"I understand, because it's always been a struggle to set everything up and then take it all down every time we used it as a shelter, because different organizations meet there and events are going on there all the time," Vikki Spiller said. "Unfortunately, that leaves us with: Now what?"
She said they need a facility that has heat, running water and bathroom facilities.
"Showers and a kitchen would be nice," she said. "Maybe there's a church or an organization that has a large fellowship hall or something like that that's not being used all the time. What would be ideal is a place that could be set up and left up for the whole winter."
West said the Family Resource Center's Connections building is used for daytime only.
"We can't use it as an overnight shelter," she said. "We'll still continue to keep it open during the day and hope that someone else could step up for a night house.
"I'm pretty concerned. ... Some winters are really, really cold and stay cold," she said, "and I hate thinking of people being out in a tent in the cold like that. So, I don't know what we're going to do."
For information, contact B.A.S.I.C.S. (Brothers and Sisters In Christ's Service) United Homeless Outreach at 352-234-3099, email at christiansunited@basicsunited.org, visit the website at http://basicsunited.org or Facebook at Basics United Homeless Outreach.