More affordable housing is slated for Inverness as city officials and developers from Green Mills Group begin to hash out plans for a second apartment complex project from the Fort Lauderdale-based company.
City Manager Eric Williams confirmed for the Chronicle that the south Florida company, known for its affordable housing projects, is eyeing Inverness again for another development, less than a year after completing Colonnade Park.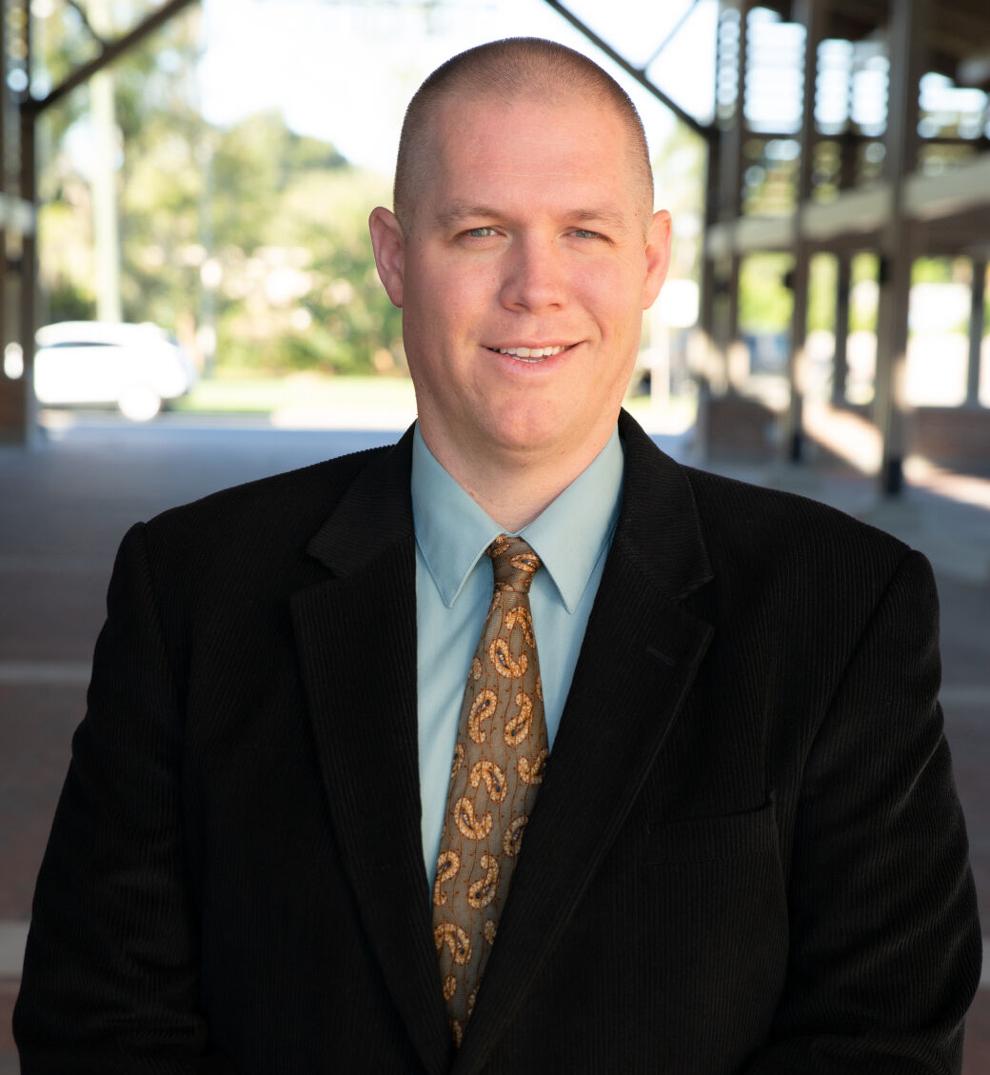 That development finished last year and is a 106-unit apartment campus offering affordable housing on Colonade Street. It was completed in late 2020 and filled with new tenants within about a month. It boasts a pool, exercise area, and community center.
"This is all part of a bigger outlook on housing," Williams told the Chronicle.
He cited the city's progress in getting Wyld Palms back on track to development near Lake Henderson. That's an upscale development. The city is also working to get state help for underdeveloped Inverness Villages and Inverness Acres to convert dirt roads to paved ones to spur single-home construction in those two subdivisions.
Williams said he is working with Green Mills to make the new, proposed development affordable, low income housing, but also modest income for families not yet ready to buy a home of their own but wanting an appropriate apartment in the meantime.  
"They need a place to live too. You can't have everything compatible with low income," he said. "There is also a need for working families and seniors."
Shaun Mosheim, development manager for the Fort Lauderdale company, said the company's track record in Inverness warranted more investment.
"We've now developed two successful communities in Citrus County: Colonnade Park in Inverness, and Forest Ridge in neighboring Hernando," Mosheim told the Chronicle. "Both developments are fully occupied with waiting lists, so city and county officials recognize the need and they have confidence in our ability to build attractive, fully amenitized communities."
We've identified a property that would be well-suited, and the city's been receptive, especially in light of Colonnade Park's success," he said.
The proposed site for the new development is 6.5 acres between Forest Drive and Longwood Avenue, near the center of the city.
City officials have scheduled a public land use and zoning change meeting Tuesday, Aug. 17, and Tuesday, Sept. 7, to change the comprehensive land use from the current low density to medium density. Those meetings begin at 5:30 p.m. The city also scheduled a planning and zoning commission meeting on the proposed change for 5 p.m. Wednesday, Aug. 11. All the meetings will be at city hall, 212 W. Main St., Inverness.
To help Green Mills get state help in the form of tax credits and other incentives, Williams said he will ask his city council bosses to approve a $340,000 loan to the developer for the project. The terms of repayment are still being worked out, Williams said, but the developer would get the loan after completion of the project.
Williams said the developer is more likely to get state financial help if there is local government buy in. That buy in can take the form of cash, waving impact fees and building permits, or a loan.
The loan would be the best option for the city, Williams said. That's because if Inverness handed over cash, the city would be out the money. If the city waived impact fees and the cost of building permits for the developer, the city would still need to pay those to the city's appropriate departments, he said.
A loan means the city would get its money back, he said.
The plan for now is for the apartment complex to have 80 to 100 or more units, Williams told the Chronicle.
The project is important because in addition to low income housing, Williams said he hopes it will also provide housing to many who do the county's blue-collar jobs and services, Williams said.
Mosheim said that is still being worked out.
"We have yet to settle on a specific demographic and will heed community and stakeholder feedback, but we're hoping to have homes reserved at affordable incomes/rents with some actually reaching a little higher into workforce/middle-income levels," he said.
Williams thiinks that will benefit the city in the long run.
That's because when the renters can start to afford their own single-family homes, Williams thinks their first inclination will be to stay and look for homes in the city.
"This is the city they're getting established," he said. "Not having that creates a transient (population) and that's not good."