July 18, 2010, was a perfect day for boating.
Jessica and Sean Barnes and their daughter Cayla, not quite 2 and full of spunk, curiosity and mischief, had plans for a day on the waters of Old Homosassa.
They had their towels and sunscreen and a cooler filled with drinks and sandwiches. 
"We were at my mom's house — she lives on a canal," Jessica recalled. "They were doing construction and she was showing some friends some things that were being worked on, and Sean and I were getting things packed on the boat."
At one point they asked each other, "Where's Cayla?" 
"We each thought Cayla was with the other, and then we couldn't find her," she said. "And then we ended up finding her in the water."
A boat that had passed by stopped and a nurse onboard performed CPR on the little girl until EMS was able to get there, but it was too late.
Cayla Barnes, with the silky blonde hair and blue eyes, had drowned.  
In the nearly 10 years since then, Jessica and Sean Barnes have worked to use their tragedy to educate about and advocate for water safety.
"So that our story doesn't become someone else's story," Jessica said.
However, that didn't come right away.
Cayla's Coats came first.
In October 2010, members of Gulf to Lake Church in Crystal River, where the Barneses are members, created "Cayla's Coats," collecting new and gently-used coats, sizes small to extra large, to give to Citrus County elementary and middle school children in need.
As an elementary school teacher, Jessica saw first-hand the many students showing up to school in 30-degree weather without a jacket. 
"Even though we are in Florida, it still gets cold here," she told the Chronicle in 2010. "We felt helping these children would be a wonderful way to continue Cayla's legacy."
Most recently, Cayla's Coats received a donation of two pallets of new coats for kids from Operation Warm and partnered with Daystar, Citrus United Way and other organizations to get the coats to those who need them.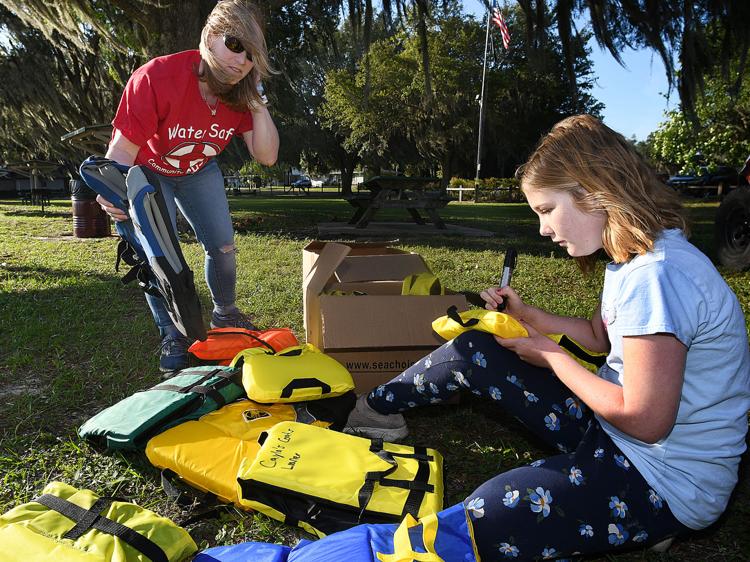 "We still do coats," Jessica said, "but in addition to that, we're focusing on water safety."
They started fundraising and have since provided more than $10,000 in scholarships for swimming lessons for little ones at Pediaquatics or the YMCA.
Cayla's younger brothers, Aiden, 8, and Brantley, who turns 5 in June, both learned to swim when they were 14 months and 11 months respectively.
Although Cayla died before the boys were born, she is still very much a part of the family.
"We have a lot of conversation about her, and the boys ask about her all the time," Jessica said. "With all that we're doing, with Cayla's Coats and water safety, the boys are a part of it and her memory goes on — she's leaving a legacy."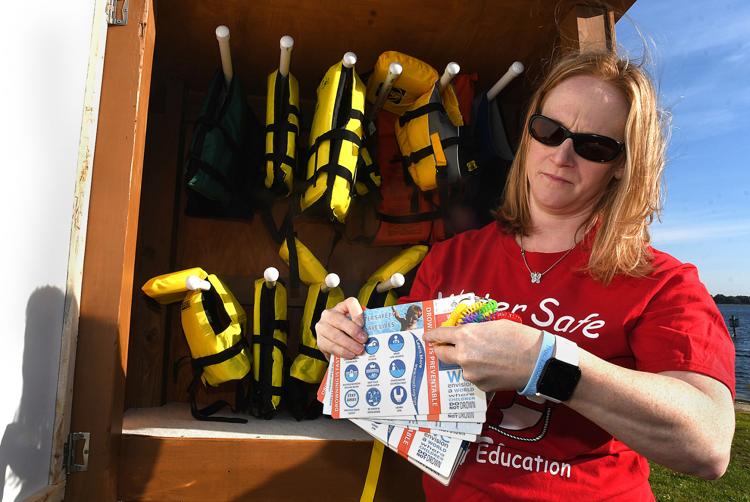 Another aspect of their mission to stop drowning deaths by promoting water safety are life jacket loaner stations at Fort Island Gulf Beach and Hernando Beach, where people can borrow a life jacket while in the water or on a boat and then return it when they're done.
A third station is planned for Hunter Springs Beach.
Jessica said although it was difficult to go back on a boat after Cayla's death, she and Sean knew they had to as part of the grief process and learning to move forward.
"We can't live our lives afraid of everything," she said.
Even after 10 years, tears still come to her eyes when she talks about Cayla, the little imp who loved her toy monkey and her dog, Sophie.
"That first Mother's Day was really hard, but the boys help fill the void," she said. "But there's still a hole."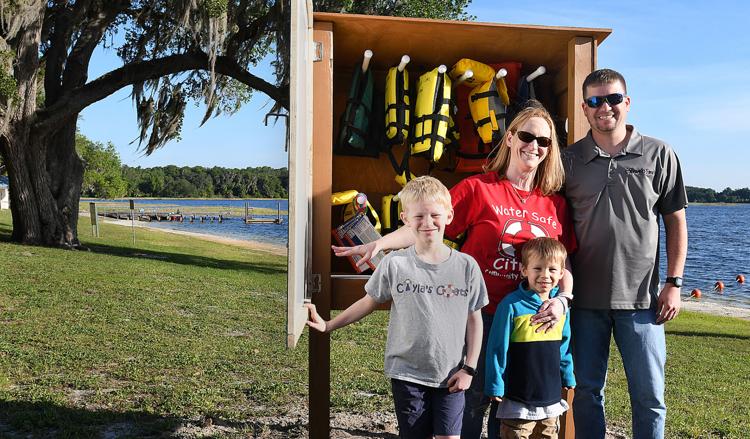 Sean said he still remembers her big smile and how she loved to dance.
"She was full of life, and so funny," he said.
"You can't think it (drowning) can't happen to you, because no one is invincible and drowning doesn't discriminate," Jessica said. "That's why we're trying to educate people in our community about water safety, learning to swim — and to float. We don't want anyone to go through what we've been through."