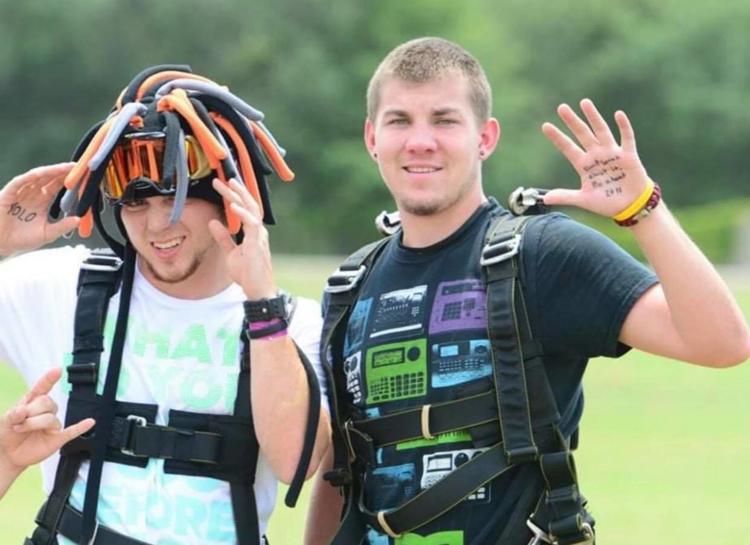 Jake was the quiet one, Steven the life of the party.
On the surface, they seemed mismatched. But these friends since childhood had a bond that lasted until the day they died together in a tragic car accident on March 24, 2020.
On Sunday, June 28, 2020, the family and friends of the two young men who each and together packed more life into their short lifetimes than most will be remembering them at a combined celebration of life.
Jake X (Warino) Tyler was 28.
Steven Michael Sisk was 27.
"Jake was shy growing up, but Steven brought him out of his shell," said Jake's mom, Darlene Warino.
"They complemented each other," said Steven's mom, Sandra Reighard.
From the moment they met at the apartment complex in Crystal River where their two families lived when they were little boys, the two became lifelong friends.
Jake and his family, which included a younger brother, Nick Ricca, came to Citrus County from New Orleans in 1997. Jake went to school in Crystal River.
Because his mother worked at schools in Lecanto, Steven and his younger sister, Kylie, went to Lecanto schools.
"Even though they didn't go to the same schools, they were still the best of friends," Reighard said.
They were in sports together, T-ball and football and Little League. They were also into sports separately, Jake excelling in basketball and tennis and running marathons, Steven in swimming and diving.
They both loved working out at the gym.
As they got older, they got jobs together — the Boys & Girls Club and Cedar Creek Assisted Living Residence as resident assistants.
"They both loved kids," said Kylie Sisk.
They also both loved adventure and were risk takers.
That's the one thing they had in common.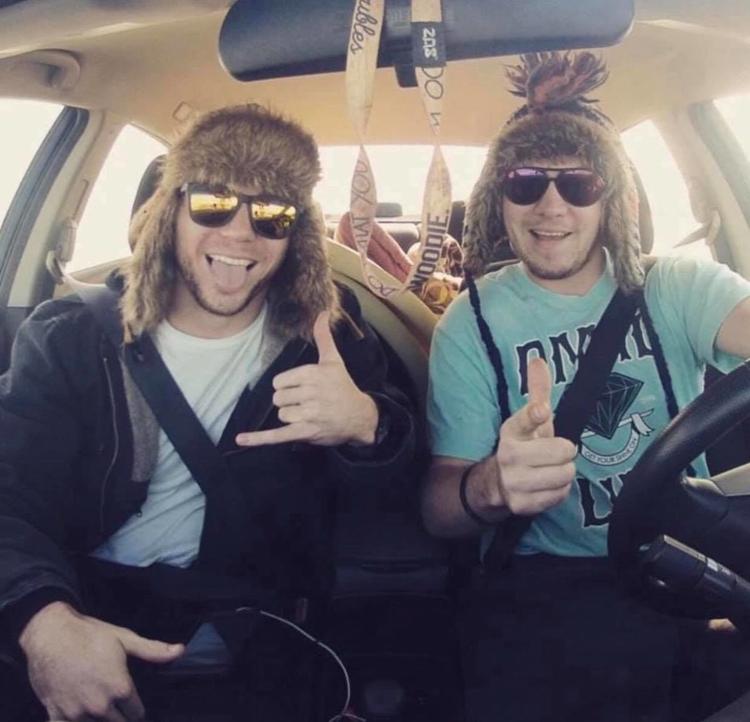 As teens, they each came up with their "bucket list," things they wanted to do both together and separately before they "kicked the bucket."
Steven, in his outgoing, outrageous way, put his first of many lists on a bright pink poster board.
"He would re-do his list from time to time," Kylie said. "The one he posted on Instagram from 2012 had things like: skydiving, which he did; get a 'ghetto random' tattoo; be known for something; save a life; get married and have kids; kick a door in; bowl a 300 — he did that; pay for a stranger's dinner; race someone on a dirt bike; live to have grandkids."
Jake's most recent list had 116 entries:
No. 1: "Get my skydiving license." No. 17: "Sleep under the stars." No. 42: "Donate $10,000 to a reputable charity." No. 61: "Place in a triathlon."
No. 99: "See the Taj Mahal" and No. 100: "Adopt a child."
"For Jake, his list wasn't about checking things off, but to always have a goal, something to work toward," said his brother, Nick. "It pushed his boundaries and got him out of his comfort zone."
After high school, the first thing Jake did was change his last name from Warino to Tyler, after a character in his favorite movie, "Never Back Down."
He also got his first of many tattoos.
One of his tattoos was "No fear no regrets," the motto he lived by.
"It's not that he wasn't afraid, because he was afraid to do a lot of things, like go to Europe by himself," Nick said. "But he took the risk; he faced the fear. And he was always himself. He never let anyone's opinions alter what he wanted to do."
The next thing Jake did after high school was go to massage therapy school.
"He bought the table, got all his lotions, but then never did anything with it," Darlene Warino said.
During his senior year in high school, Steven went through the Nature Coast EMS program, but never followed through with the certification.
"He kept changing his mind about what he wanted to do," Sandra Reighard said. "He wanted to be a firefighter and then a nurse. He started bartending and serving at Applebee's and Black Diamond and Citrus Hills."
That's where he shined. He loved people and talking and having fun — he could talk to anyone.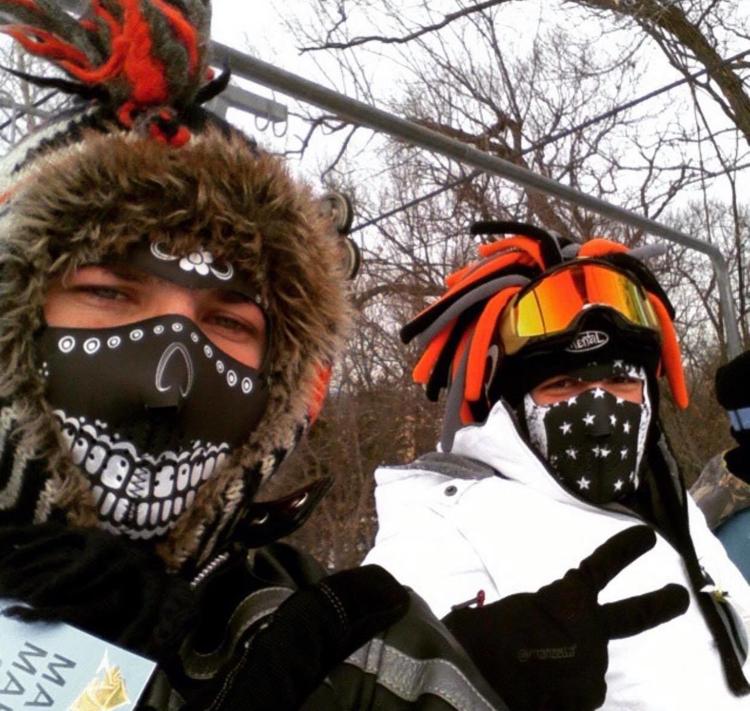 "So the two of them, Steven and Jake, would work until they made enough money to do something on their bucket list," Reighard said.
As they got older, Jake often went off on his own adventures, many times by himself. He moved to Denver and most recently to Vancouver, Washington.
He worked as a lead ramp agent at the airport in nearby Portland, Oregon, a job that allowed him to travel, which was one of his passions.
Meanwhile, Steven moved around too, including a few years in Jacksonville Beach, living with another childhood friend.
At one point, he and the friend took a one-way trip to Hawaii, intending to move there, but ended up coming back to Florida when their money ran out.
In late 2019, Jake called Steven and asked if he wanted to move to Vancouver and work with him at the airport.
"He got the job before he left, and left Florida on Sept. 9, 2019, with a layover in Denver where he spent time with his sister," Reighard said. "The last text I ever got from him was around New Years — 'I love you too, Mom. Make this year your year, please!' That's what I'm trying so hard to do now."
Jake Tyler was determined to squeeze every bit of life out every situation, whether work or play. He was quiet, "chill," but caring and compassionate.
He was a hard worker, dependable, organized and neat. He was thoughtful, a good son, a good friend, a great brother.
"He was my male role model growing up," Nick said, "someone who taught me as much as he could. He inspired me in so many ways, and he didn't even know it.
"He didn't know that I wanted to be more like him...living in the moment, living life to the fullest — he was really good at that," he said. "He was quiet, but he made an impact. He had a presence … he did what he wanted to do, and I believe that when he left us, he had no regrets."
Steven Sisk was the one who got the party going and kept it going. He radiated fun.
He kept in contact with people he knew from as far back as preschool, always wanting to make sure everyone was OK.
He never went anywhere without a fanny pack, stuffed with everything he might need for the next adventure.
"In Jacksonville, he was known as 'fanny pack guy' — he had one for every outfit," Kylie Sisk said. "He'd be out and people would yell, 'Hey, fanny pack guy!'
"As my brother, he was my best friend," she said. "He was super loyal and someone I could vent to — and he gave the best advice. He called me 'Prettygirl' and he loved kids; he was good with kids."
On her Facebook page Kylie wrote: "Steven was … everyone's shoulder to lean on … the light in every room. He taught me how to be strong, independent and most importantly, how to love and enjoy life.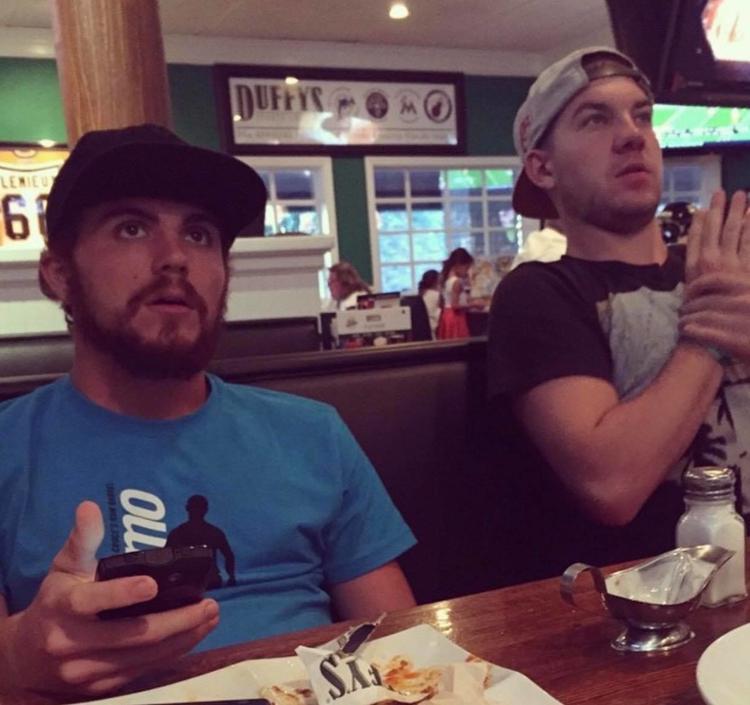 "The friendship the two of them had with one another was so pure and so beautiful. Anyone who was lucky enough to know them both, knew how kind and loving both of them were."
For his grandmother, Donna Reighard, he will always be "my Steven Michael," who always surprised her, walking in her house calling out, "Hello, hello, hello, where's everyone at?" and "Hey, hey, hey Mum Mum — I'm home! Surprise!" and then go straight to her room to give her a hug and kiss on the cheek. Then with happy tears welling up, she would say, "I had a feeling you would be showing up, I just knew it!"
The Celebration of Life for Steven Sisk and Jake Tyler is at 2:30 p.m. Sunday, June 28, 2020, at the Plantation on Crystal River Ascend Hotel Collection outside at The Point, 9301 W. Fort Island Trail, Crystal River.