It's hard for people who knew him to summarize what Curtis A. Rich Sr. meant to his hometowns and neighbors as a family man, community advocate and politician. 
Wherever he went and lived — from southern Florida to North Carolina's mountains, and Citrus County in between — Rich left an impression with his positivity and willingness to serve those who asked for help.
"He was always upbeat and friendly with everyone," said Rich's wife of 36 years, Vangie. "He was such a gentleman; he was just such a nice person."
"What he meant to me was very special," said his son, Curtis Rich II, who carried on the legacy of his father's local tool business. "I am not who I am without the major input of what the guy did in my life."
"He was kind, compassionate, very invested in the community and made it a better place for those who lived there and people who wanted to move there," said former Dunnellon mayor, state senator and U.S. congresswoman Karen Thurman, who'd swap political advice with Rich. "He was the heart of Citrus County at times."
With his wife by his side, Rich died peacefully the night of Sunday, Feb. 14, at his house in Highlands, North Carolina, where he and Vangie moved roughly 16 years ago from their home of 20 years on King's Bay in Crystal River.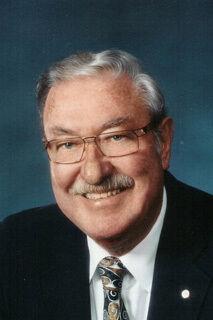 Rich was 92, and a father to two daughters, Deborah and Alana; a son, Rich II; and two stepsons, Bill and Brett Swigert. 
Vangie Rich said she'll scatter her husband's ashes throughout the mountains of the Tar Heel State, as he wished.
Rich never stopped his civic duties. He died a longtime member of the Rotary Club, for charters in both Citrus County and Highlands.
Fellow Rotarian and Crystal River City Councilman Pat Fitzpatrick said Rich "was the meaning of a true Rotarian," and tried to always question his deeds with the club's guiding principals.
Laura Lou Fitzpatrick remembered Rich as a family friend, especially to her late father, Ed Tolle, who worked alongside Rich on a number of endeavors. 
"Curtis was a well-respected Christian, southern gentleman," Laura Lou and Pat Fitzpatrick said. "The Tolle's and Fitzpatrick's had great respect for Curtis Rich. ... We were proud to call Curtis and Vangie our friends!"
Rich's selfless efforts spread to the chambers of Crystal River City Council — a dais he served as mayor on from 1991 to 2000.
Roger Krieger was city police chief and manager during Rich's mayoral tenure. He said Rich wanted to listen to his city officials and residents, and helped form the Mayors Blue Ribbon Committee in 1993 and then founded a Boys & Girls Club in the city.
"It's hard to sum the guy up in just a few short words; he was a perpetual gentleman, he was a professional," Krieger said, "He was the kind of guy that was a problem-solver and wanted to work with people. ... He was always a positive force for the city."
City Councilman Robert Holmes said he and other council members at the time, like Helen Spivey and Marjorie Copeland, worked with Rich on, among other projects, manatee protections. 
"Curtis and his wife were a true southern gentleman and lady," Holmes said. "They were a good family and they were good fit for Crystal River."
As a founding member of the Citrus County Committee of 100 Club, Rich did what he could to express appreciation for area businesses.
David Arthurs, the Chronicle's former owner, called Rich "Mr. Crystal River."
"He was a big advocate of Crystal River, a big booster," he said, "and I think one of the reasons he ran for mayor there was to promote the town."
Rich was also a founding board member of Dixie National Bank, Citizens Bank and Nature Coast Bank — now Drummond Community Bank.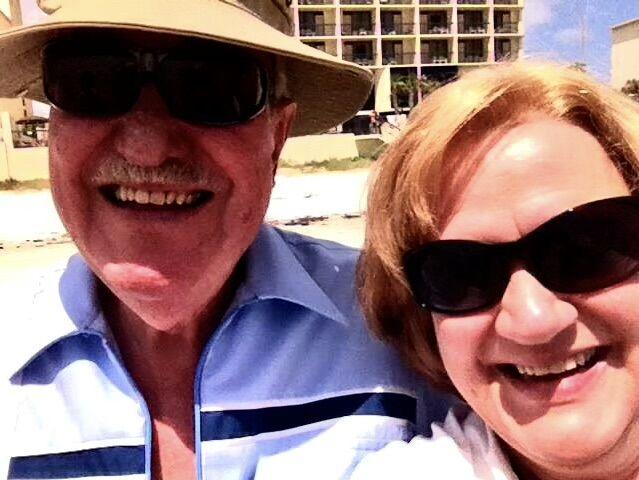 "His business ventures, boards he served, community he loved were all very important to him," Rich's daughter, Alana, said. "He balanced them well with family time —  vacations to Daytona Beach, camping the Keys, and a lot of boating and fishing on the Crystal River."
Football was special to Rich, who was a fan of the University of Florida, University of Alabama and Miami Dolphins.
Rich approached life under the teachings of the late Dale Carnegie, a 20th-century lecturer who advocated self-improvement and public speaking.
William Bunch, founder and owner of Oysters restaurant in Crystal River, met Rich almost 50 years ago when he catered Rotary Club gatherings as a chef at the Plantation on Crystal River.
"He was always calm and cool, whatever problems we had or ran into, we talked it out," Bunch said. "He was a good man, he was."
Bunch said Rich worked with Crystal River's Black community to help heal during times of racial tension within the city.
"Color didn't make any difference to him," he said. "It's a great loss."
Rich stopped by Oysters in October 2018 during a visit from North Carolina to celebrate his 90th birthday with Bunch's fried chicken.
"Every time he came to Crystal River," Bunch said, "he made sure I was on the list of people to see."
Rich was born during the Great Depression as a sharecropper's son in Pell City, Alabama. 
When his parents couldn't afford to raise Rich during his high school years, they sent him to live with a wealthier relative.
Self-educated, Rich joined the U.S. Navy while pursuing his passion to photograph, and was based from San Diego to Key West, where he became attached to southern Florida.
After marrying his first wife, Iceal Tyler Rich, in 1954 in Alabama, and welcoming his eldest and late daughter, Deborah, into the world, Rich moved his family to Miami in 1956.
Rich worked for the Eastman Kodak Company until someone offered him a job as a salesman for drilling tools and supplies. 
He was later fired but thought of a backup plan on his drive home to start his own business; thus, he founded the Curtis Tool Company in 1960. 
"He just wasn't going to settle; he wanted to do more, he was a self-made man," Rich II said. "If I wasn't the man's son ... I would still have incredible admiration for him because he did a lot."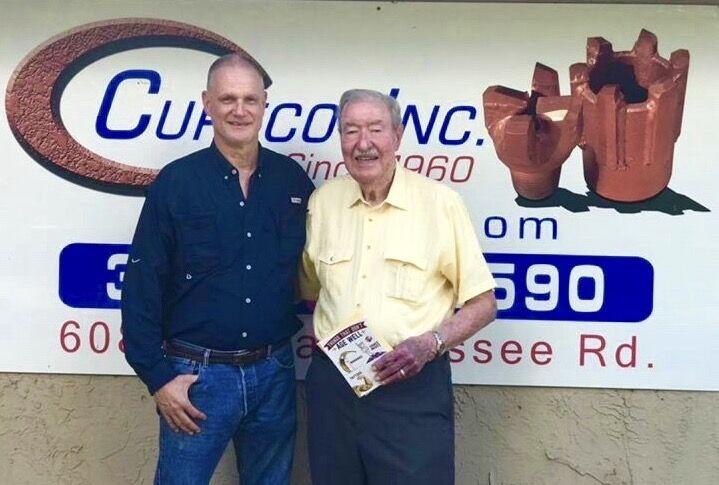 Growing from a one-bay garage, Rich's company — one of a handful he'd eventually owned — manufactured custom drills to bore safely into quarries below the underwater table for explosives to be laid for excavations. 
Rich's work brought him to Crystal River in the early 1970s when his company was tasked with digging out canals for Florida Power's nuclear plant at what's now Duke Energy's complex.
His family moved from Miami in 1972 to Floral City, where Arthurs also lived alongside Rich at the time.
"I've just known him forever," Arthurs said said.
After Iceal Rich died from breast cancer in 1976, Rich moved later in the decade to a condominium in Crystal River near the Plantation.
His daughter, Alana, worked in advertising for the Chronicle and a number of other county publications. She was trying to drum up business for Vangie's lingerie shop within Crystal River's newly-developed Kings Bay Plaza off of U.S. 19.
"She came in and said, 'I really want you to meet my daddy,'" said Vangie, who was recently divorced. "At that time, I wasn't really interested in meeting anybody's daddy."
Nonetheless, Rich introduced himself to Vangie, and, after a few outings and Rotary events as friends, they started dating two years later, before marrying in 1984.
Curtis and Vangie Rich did a lot together in their community, including acting as Norman and Ethel Thayer in 45 theater performances of "On Golden Pond" from Citrus County to North Carolina.
"He was not afraid to get in front of an audience and talk," Vangie said.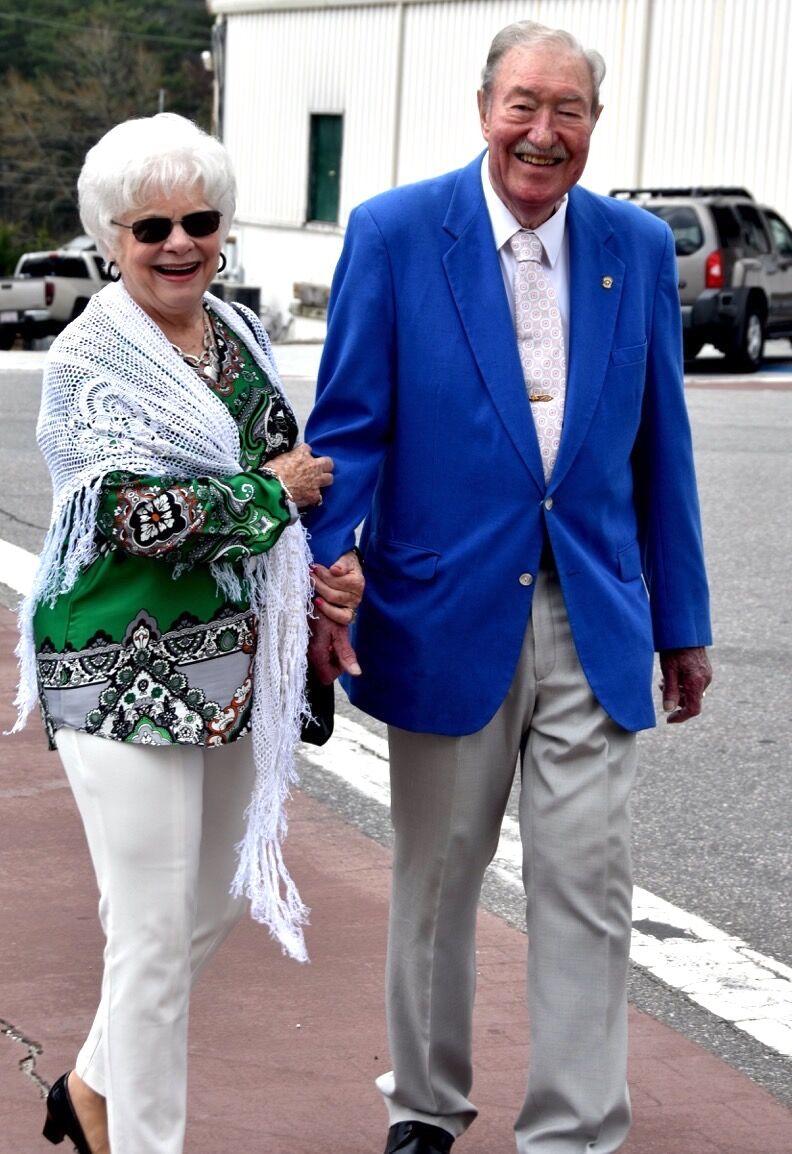 Remnants of the old Curtis Tool Company building remain at the corner of West Curtis Tool Lane and North Tallahassee Road.
Just down the street, Rich II keeps his dad's business — renamed Curtco Inc. — alive after Rich retired in 1992.
"We've been pushing and growing," Rich II said. "The accumulation of what that man taught me has paid off."
After he moved to Highlands, Rich stayed in touch with Crystal River City Hall to thank its leaders and staff for their efforts to keep moving the city forward.
"On behalf of the city, we're grateful for his service and we extend our thoughts and prayers to his family," current Mayor Joe Meek said. "We're thankful for all he did for Crystal River. … He was always very supportive and encouraging of the work we're doing in Crystal River."