Carson Guy's light shined brightly.
As a son and a grandson, he was helpful and funny, had a big heart and didn't cause heartache or worry.
As the youngest of three brothers, he was welcome to tag along — one of the boys who fit right in with the older ones, said his brother Colin.
As an employee at Pete's Pier Marina, Carson was the one who had a knack for knowing what had to be done and the willingness to do whatever it took to keep the bait shop running smoothly, said Boe Braccio, Pete's Pier owner.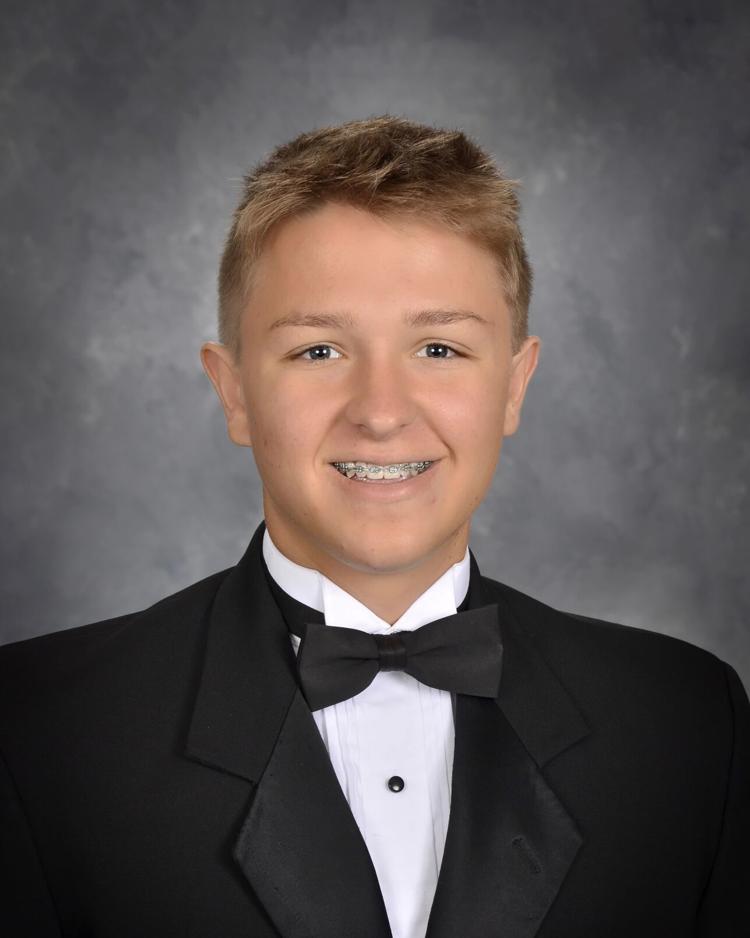 "He was dependable, reliable, honest and a gentleman. He was intelligent, compassionate and our right and left hand man," Braccio said. "He filled any void that needed to be filled. He kept the ball rolling and made us laugh every day."
Early on Sunday morning, while it was still dark on Aug. 23, 2020, while on his way to work Carson was killed by a wrong-way driver. He was 19.
"He was trying to find his way in life, what he wanted to do," said his mother, Cindi Guy.
A 2019 Crystal River High School graduate, Carson had moved to Gainesville to start college at Santa Fe College, although he quickly realized that wasn't exactly where he wanted to be.
"His interest was always in culinary," Guy said. "We called him our little sous chef because he was always in the kitchen cooking something."
While in Gainesville, Carson had gotten a job at a sushi restaurant and was learning the art of making sushi.
"It was our secret plan for him to open a sushi place in Crystal River one day," Cindi Guy said.
"He was a talented chef," Colin Guy said. "His signature dish — he would take a package of ramen noodles and fry it up, add chicken or something and make it delicious, like pad thai."
He also had a penchant for hot sauce, the hotter the better, and he loved to challenge his older brothers into eating the hottest of the hot — and he always "won."
When the coronavirus pandemic closed down the restaurant in Gainesville and also classes at school, Carson came back home to Crystal River and got his job back at Pete's Pier where he had worked previously.
"When he was younger, we had a manatee tour business, and Carson was our 'swim guy,' helping people in the water," Cindi Guy said. "He was so good with the people, always had a smile."
On one tour, Carson was in the water with people on the tour boat when the manatees that had been in the area suddenly disappeared.
"So he was following the bubbles and when the bubbles came to the surface (of the water) — it was an alligator," she said.
Carson quickly told the people, "Let's get back in the boat," and when everyone was safely in he whispered to his mom, "Mom! That was an alligator!"
Growing up in Crystal River, Carson was at home on the water. When he was younger, he was on the school swim team
"We were fishing buddies," Colin said. "We used to fish the backwaters of Ozello for redfish. He was definitely adventurous. I remember one night, the final night of snook season when he was probably 14.
"I remember it was a full moon and I had been out fishing with some of our other buddies and we were getting skunked. He took himself out by himself in our little jon boat and he caught a perfect, legal, keeper snook — 33 inches — on the last night, and none of us could believe it," Colin said.
"I got a picture of us that night with him holding the snook up," he said.
After that, Carson brought the fish home and cooked it.
"When I heard about the accident, there was no doubt in my mind that he would be OK," Boe Braccio said. "Finding out that he passed away was like being struck by lightning. He didn't want anything more than to find a spot to shine in this world and to have a future with his girlfriend, Taryn (Hudgens).
"It's still hard to believe," Braccio said. "He followed the rules. He made the right choices, he stopped at stop signs, he didn't speed, he wore his seatbelt ... he was a good kid and he will be missed, but he'll never be forgotten."