She may have been small in size, but Anne Pope was a giant in the community.
As someone who loved to see others succeed, she served as a role model and mentor for many, especially young women.
"I'll never forget being at a mixer years ago when Anne walked up to me," said Susan Shipp, who currently works as public relations director for Just Amuse Me (JAM) in Crystal River. "She told me, 'You may not know me, but I know you, and you are great at what you do. You're so personable and everyone loves you. If you ever need more work, please call me.'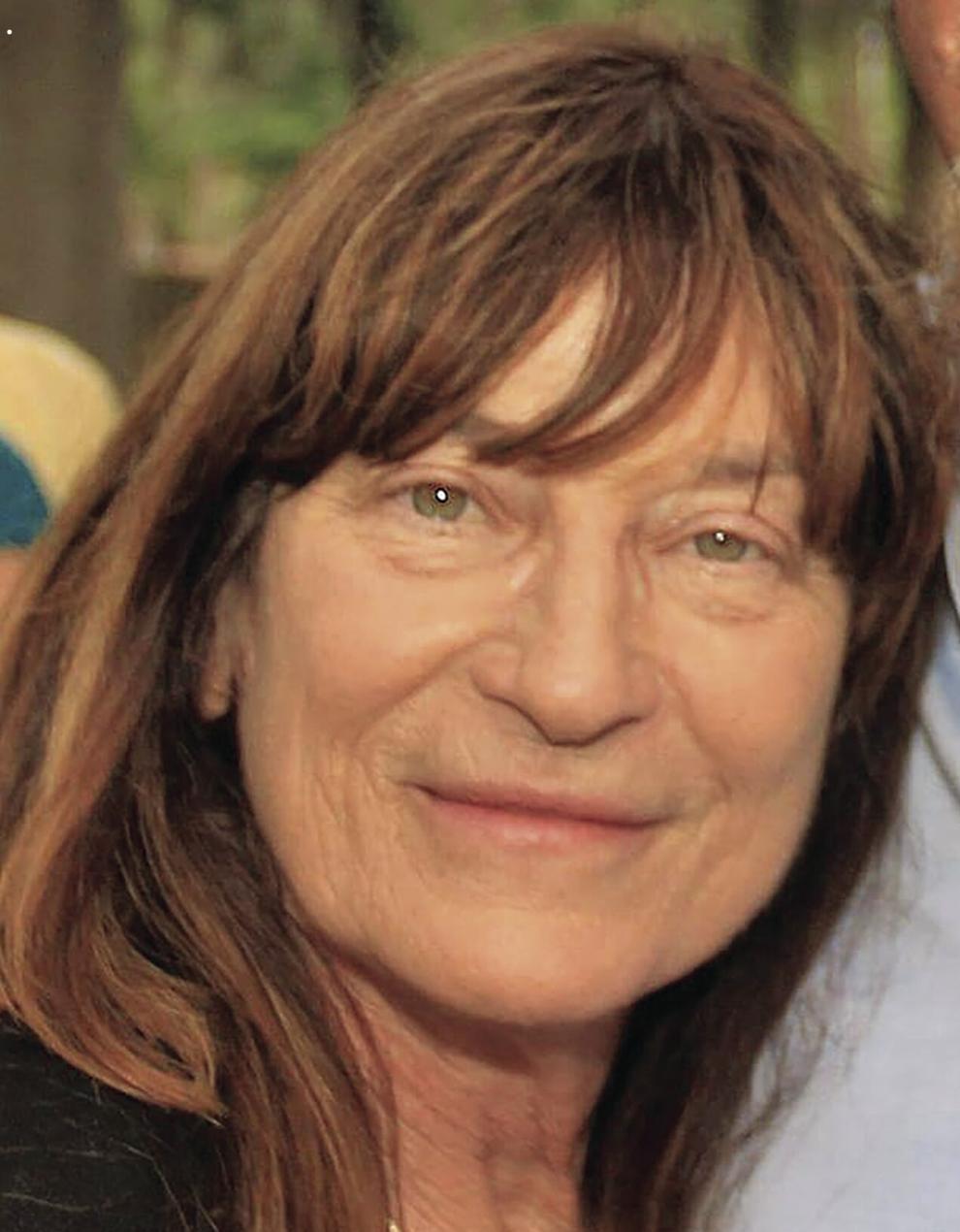 "She was a person I admired, and to have her compliment me was inspirational, and also a shock. She was the one who was great," Shipp said. "She always had a way of reminding me to push on, never give up, even in the face of adversity. She was my cheerleader...and I plan on doing the same to others in her memory."
After a hard-fought, valiant battle with cancer, Helene Anne Pope died July 18, 2020. She was 67.
Meredith Linley Bleakley, Crystal River Main Street executive director, also said Anne Pope was one of her biggest cheerleaders.
"They had Charles Pope Cellular back in the 90s, and my best guy friend worked for them, so I was in their shop a lot," Bleakley said. "I vividly remember her helping me get involved in the chamber and the community in 2000 when I was working with Janice Warren's campaign, and she was one of the first people to welcome me home (to Citrus County) in 2009.
"When I left the chamber around 2012, she was the first person to call and offer me a job...she was so special," Bleakley said. "She's the exact type of woman I aspire to be for this community."
Her friends called her caring and courageous, selfless and strong.
Josh Wooten, Citrus County Chamber of Commerce president and CEO, said she was "always gracious and supportive."
"She loved Citrus County and all the people here," he said. "She was always a cheerleader for what was good and right. Her passing leaves a huge void."
"Today, we live in such a 'cancel culture', where people are quick and work hard to invalidate you," said Andrea McCray, owner of Manatee Maven custom cakes and baked goods.
But that was not true of Anne Pope.
McCray, who had been away from Citrus County for a number of years, had a "difficult transition back home for myriad reasons," she said. "Anne, along with her husband, Charlie, was always loving, caring and supportive. I was once seated at a wedding, alone, off to myself. Anne came over and got me, and insisted that I sit with her and Charlie.
"Anne always showed love, openness and her support," McCray said. "When I chaired the 2019 Blessings Ball, a fully dressed Spiderman approached me, stood in front of me, without a word. Then, slowly, the hood of the Spiderman costume raised — it was Anne Pope in a full Spiderman costume from head to toe. My heart burst with joy and we both fell out laughing. That is one of the best examples of her quiet strength, support, and love for her community."
Born in New York, raised in Pinellas County, Anne and her family made Crystal River their home in 1992.
But Anne and Charlie, her husband of 52 years, were known throughout the entire county, with seven phone stores from Homosassa to Inverness.
"Charles Pope Cellular was downtown Inverness, and everyone got a phone there — everyone," former Inverness City Manager Frank DiGiovanni recalled. "Anne Pope was a very rare individual. She had the power of 'we will find a way to make this happen,' a person of positive thinking. She was kind, loving, giving, and giant at around 5-feet tall."
"Anne was a huge supporter with the biggest heart of our community," said Pati Smith, retired longtime Inverness Parks and Recreation director. "If there was an event that benefited the community, she and her husband Charlie were there. Her love for people and life was admired by all who knew her."
One of Anne's biggest passions was for children, serving on the board of the Boys & Girls Club of Citrus County since May 1, 1997.
In a statement from the organization, Anne was lauded for her tireless work on behalf of children:
"She has served in every position of the executive board including Board Chair and most recently Secretary. Anne's contributions to the youth in Citrus County are immeasurable. We will forever be grateful for her heart, her smile, and the contributions to make sure every child has a place to belong."
Another one of Anne's passions was for small businesses to succeed.
For a number of years, Anne sold advertising for the Citrus County Chronicle and the St. Pete Times, and then in 2007 she started Hometown Values (now Hometown Citrus), a direct mail magazine to help promote local small businesses.
That came about when her son had a motorcycle shop and wanted to do a direct mail campaign.
When she saw how much that cost, she decided a direct mail magazine could benefit numerous businesses at one time.
Of all her passions, her family came first, and she was their heart and soul.
To daughter Juli Kelley, she was "Mama," the one who, when things got hectic and stressful, would always say, "Just sit still for a little while; let's talk for a few minutes."
"I wish I had learned sooner to take time to be still," Kelley said. "She was amazing. She could be dealing with the biggest jerk, and she'd smile."
"Her smile was genuine," son Allan Pope said, "and she was genuine. She always saw the bright side of every situation. One of the things my mother instilled in us was that every day was a new day."
In 1965, she was named "Miss Congeniality" in a beauty pageant.
"She's always been that way," Juli Kelley said.
Kelley also said that the love and devotion between her parents was an inspiration.
"They were amazing together," she said. "They were absolutely devoted to each other."
Anne Pope was happiest surrounded by people.
She loved chocolate, wings from the Old Mill, listening to live music and dancing with Charlie.
When they went out, she always ordered a Michelob Ultra and a glass of ice. She poured half the beer into her glass and gave the other half to Charlie to drink.
"My mother loved sunsets and being on the boat, riding on motorcycles, listening to birds singing and watching squirrels dance together," Allan said. "And she loved time with her family, her community and her friends."
A celebration of life for Anne Pope is from 6 to 8 p.m. Friday, July 24, at Crystal Harley-Davidson, 1147 S Suncoast Blvd, Homosassa.
"Because of the COVID (restrictions), she was cooped up at home for the past few months and she missed her friends," Allan Pope said, "So, this is her party for them and for the community."