Pine Ridge residents opposed to the Suncoast Parkway extending to C.R. 486, and potentially to their community's front door, now have a new target to vent their frustrations — the county commission.
A standing room-only crowd of more than 300 people packed the Pine Ridge Community Center on Monday night to hear from the Florida Department of Transportation plans for extending the parkway 3 miles from S.R. 44 to C.R. 486, and potential plans to go even further northwest to U.S. 19.
The project manager for what is known as Suncoast 2, Steve Soldati, told the crowd that Citrus County commissioners asked for the extension to C.R. 486.
"We're trying to work with local government," he said. "Your voice to local government will be stronger than our voice."
And Soldati acknowledged that plan could change if funding comes from the Legislature this year to begin studying extending the parkway to the Georgia border.
While the FDOT will wait on direction from Tallahassee, approval of the parkway's northern extension could affect whether the C.R. 486 extension takes place.
"It will be rediscussed," he said.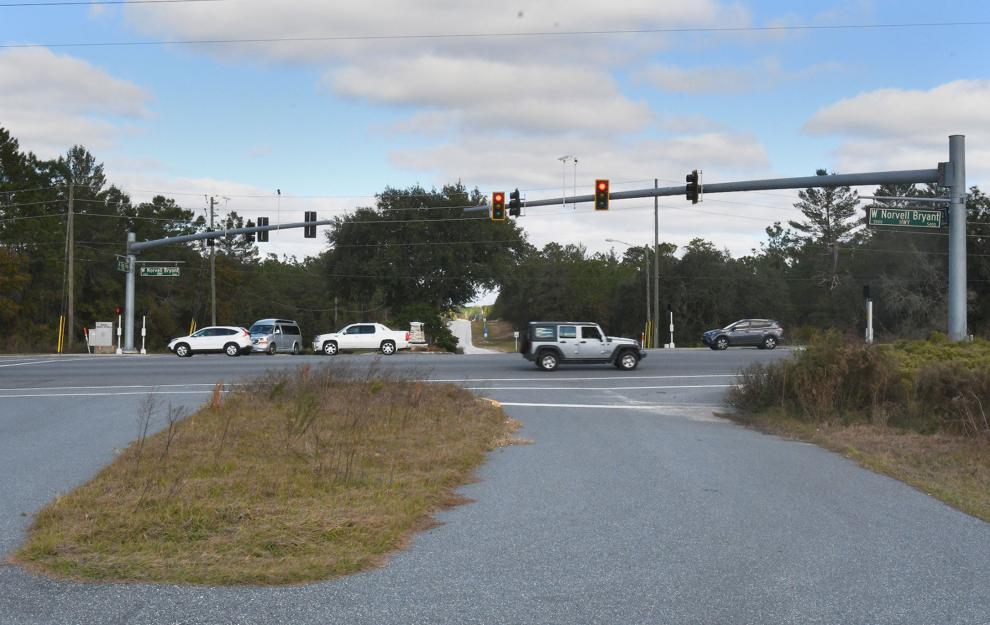 Numerous Pine Ridge residents received notices in the mail from FDOT in the past month stating the state hired a consultant to begin a three-year design, engineering and environmental study on extending the roadway from S.R. 44 to U.S. 19.
Residents who packed the meeting and spoke up were opposed to an interchange at C.R. 486 — which was never part of the original Suncoast Parkway plans. Or, they wanted FDOT to ensure the interchange was at least 100 yards in either direction from the Pine Ridge Boulevard entrance.
Soldati said he could make no promises, only that it's part of the study. He said the state is about a year away from having a public meeting on details and potential routes.
But that didn't satisfy some residents who said FDOT should provide details on how the parkway's future routes impact the community.
"What part of Pine Ridge are you planning on carving up?" asked Mike Perry, a member of the Pine Ridge Property Owners Association.
Gail Pridgen, president of the Pine Ridge Equestrian Association, and several others said they feared parkway-related traffic cutting through their community.
"Can't funding be obtained so we can skip Pine Ridge and go right up to 19?" she said. "We don't need more traffic through here."
Property owners association president Mike McCoy told residents to flood county commission chambers during board meetings to urge commissioners to back off the C.R. 486 parkway extension plan.
"That's the only way," he said, "you're really going to stop it."