Eighteen months ago, Ken and Shirley Sponsler found their dream home, the place they would enjoy retirement and reside the rest of their lives.
Now they wonder if the Suncoast Parkway is going to plow through their living room, or take part of the yard, or just roar by next door.
And it's that wondering, the unknown, that keeps them awake at night.
"Limbo is what's killing me," Mrs. Sponsler said.
Many home projects were in the works. Now they're just boxes.
"Everything we've done, we have just stopped," Sponsler said. "We just don't know what to do."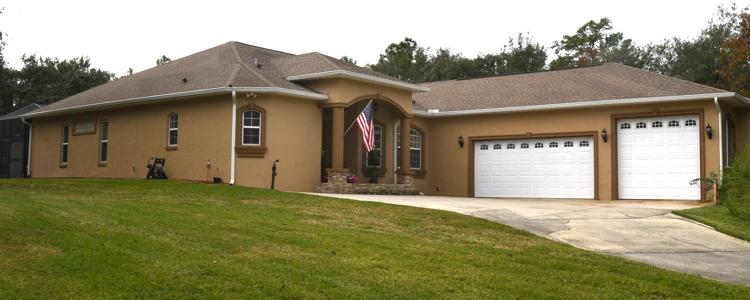 The Sponslers live in Pine Ridge on a street parallel to and near County Road 486. They and other Pine Ridge residents are facing uncertainty over the state's decision, made at the county commission's urging, to extend the terminus of the Suncoast Parkway an additional 3 miles north of State Road 44, to C.R. 486.
While the state has yet to announce a route or where on C.R. 486 the road will terminate, many Pine Ridge residents are concerned it'll drop off right at the community entrance.
"They're kind of keeping us in the dark," Michael McCoy, president of the Pine Ridge Property Owners Association, said of state transportation officials. "I've heard every story you can possibly imagine."
While plans for what's known as the Suncoast 2 have existed for more than 20 years, they always showed the parkway heading north from U.S. 98 to S.R. 44, then crossing north and west to U.S. 19 north of Crystal River at Red Level.
Interchanges were planned for Cardinal Street, S.R. 44 and, if necessary, C.R. 495, also known as Citrus Avenue. The plans called for an overpass, not an interchange, at C.R. 486 near Pine Ridge.
County commissioners in 2016 asked the state to continue the road to C.R. 486. At the time, commissioners and county officials said C.R. 486 was better equipped to handle additional traffic from the parkway than either S.R. 44 or the C.R. 491 section between S.R. 44 and C.R. 486.
Commissioners now say they support continuation to C.R. 486 because it takes the parkway that much closer to being routed farther north entirely out of Citrus County.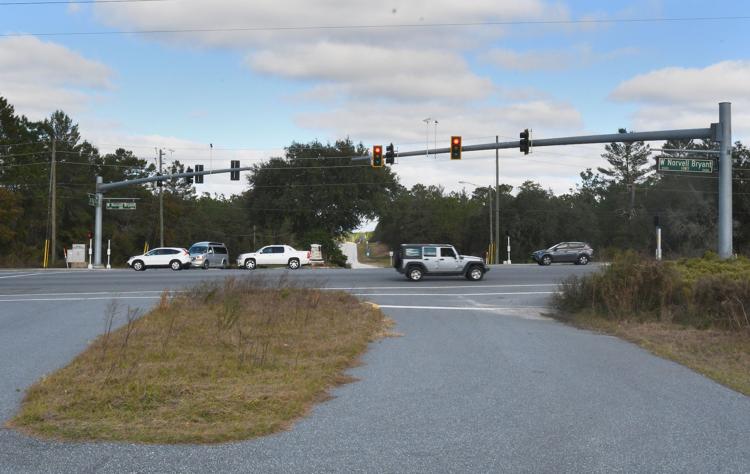 Several Pine Ridge residents approached commissioners in early December asking for support in moving the C.R. 486 terminus to the east, away from the community's entrance.
At a meeting of the Pine Ridge POA board of directors Dec. 19, board member Jim Tucker encouraged residents to continue attending commission meetings to keep the issue fresh.
"Don't let them forget us," he said.
The Sponslers traveled the world during a 27-year Army career and lived in Atlanta before moving to Pine Ridge, closer to their daughter, who lives in Tampa. They had never heard of the Suncoast Parkway and, they said, neither the Realtor nor former owner said a word about it.
But they soon found out. The same day they finished a rear garage/office, the couple went to the mailbox and found a letter from a Tampa attorney asking if they knew the state may be seeking their property through eminent domain.
"I have been devastated since that day," Mrs. Sponsler said.
There is no set route, though the state is seeking proposals for consultants to design the section between S.R. 44 and C.R. 486, Tucker said.
The Chronicle sent several questions to a Florida Department of Transportation spokeswoman, including information regarding possible routes and right of way. A spokeswoman said she is working on the request, but as of Dec. 20 had not provided any of the information requested.
Sponsler said he sent a letter to Gov. Rick Scott and has one ready to go for Gov.-elect Ron DeSantis.
After spending $365,000 for the 3-acre home and putting another $200,000 into improvements, the Sponslers don't know whether it'll all be for naught — even if state planners leave their property alone.
"What's our life going to be like living right up against that road?" Sponsler said.
McCoy, the POA president, said the parkway situation has Pine Ridge in a bind.
"It's quality of life. That's the whole thing in a nutshell," he said. "An overpass would be bad enough, but to put an exit there that was never planned, that really screws things up."