More than 50 paddle boarders and kayakers launched Saturday morning from Hunter Springs Park into the waters of King's Bay to pay tribute to the late Josh Hensley, who paddled out in the same waters, dressed as Crystal River's "Captain Jack Sparrow."
Hensley's body was recovered Monday in bay waters near Pete's Pier, after he was last seen Saturday evening at Hunter Springs Park. He was 43.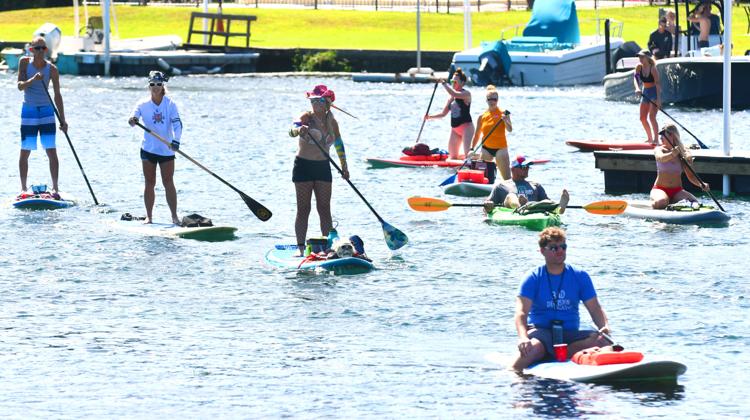 Mourners made a memorial for Hensley on the park's beach, bordering it with paddles and filling it with flowers, prayer candles, photos, pirate novelties and messages of love inscribed in the sand.
Some of those who paddled out Saturday dressed in pirate attire to honor Hensley's enchanting personality that captivated a community.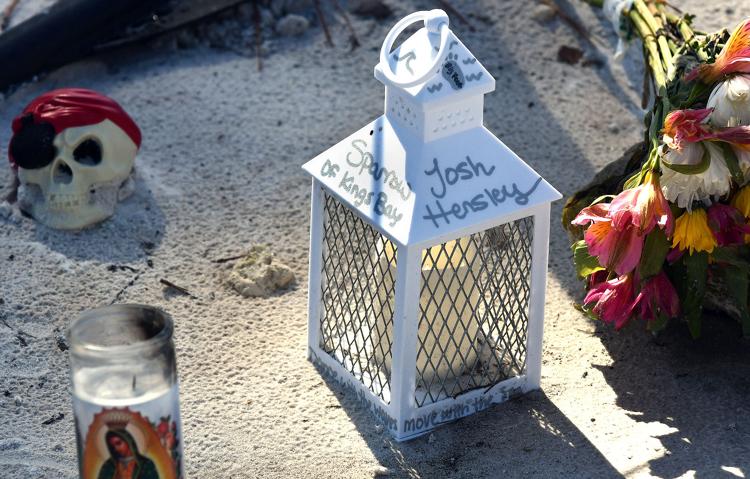 A "Celebration of Josh" will be at 6 p.m., Sunday, Sept. 22, at Hunter Springs Park, 18 NE Second St., Crystal River.
The Citrus County Drummers will also remember Hensley with a drum circle at 6 p.m. on Monday, Sept. 23, at Fort Island Gulf Beach, 16000 W. Fort Island Trail, Crystal River.