Teah Mellon is like most teens. She loves animals. She attends high school, makes excellent grades, and envisions a bright future for herself. But what sets her apart from others her age is that she is about to witness her first live surgery.
Mellon, a rising junior at Citrus High School, is stepping into her future of medicine.
Mellon was nominated as a candidate for The National Academy of Future Physicians and Medical Scientists and will be attending the Congress of Future Medical Leaders conference on June 23 to 25 in Boston, Massachusetts.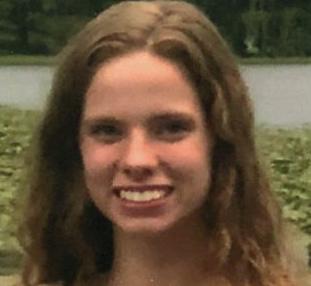 Students during the conference have the chance to view surgery and have the opportunity to submit questions to the surgeon as they are undergoing surgery in real time.
"I'm really hoping to see if the surgery makes me queasy and to see how much it interests me," said Teah Mellon. "I'm hoping to see if it will urge me to go into the human medical field; I am leaning more towards animals right now. I want to learn more about myself to figure out what interests me and what path I want to take: the people or animal route. I am really going to see if it will actually push me towards human medicine."  
The trip was made possible from donations of The Rotary Club of Inverness, Modern Plumbing in Inverness and Andy Storandt, owner of Colonial Jewelry & Pawn in Inverness.
"She is a really bright young lady," said Douglas Lobel, Youth Exchange Officer at the Rotary Club in Inverness. "She will make an excellent medical professional. She really has a strong desire to go into the field of medicine. This young lady is very directed and she has wanted to go into the field of medicine for a long time, she has worked her way towards that goal and those are the kind of students that our Rotary club likes to support."
The Congress of Future Medical Leaders only accepts students by invitation based on their academic performance and the desire to contribute to the field of medicine. All students must have a G.P.A of 3.25 or higher to attend.
Students during this conference will hear from speakers such as Nobel Prize winner in medicine Dr. Mario Capecchi, who signed Mellon's nomination, listen to stories told by patients who are living miracles and get a first-hand look at the technology of the future from 3D printing to robot-assisted surgical procedures.
"I am hoping to learn ways that past and present medical professionals used in order to discover what they wanted to do. I really want to see their mindsets, what led them to find out what they wanted to do, especially the Nobel Prize winners and what led them to their discoveries. I think one of the hardest parts is trying to figure out what exactly you want to do. It will be interesting to see and be able to interact with all of the young geniuses."
Other than the slight nerves from embarking on this new experience, she is ready to start her journey in the very prestigious field of medicine.
"This experience just gives you a different outlook on your perspective of the future," said Mellon.
She wants to attend the University of Miami, due to their top biology program in the state of Florida.
"I am going into biology." Mellon said. "I want to eventually travel and do rescue and rehabilitation for large carnivores like tigers, panthers, and bobcats. I want to build sanctuaries for animals in Africa, get animals from the black market, and be able to rescue and save animals to get them back into their natural habitats."
During this conference, Mellon will be able to meet with fellow peers from around the world that are interested in the same career path as she is.
"I think this experience will give me a different outlook," Mellon said. "Because… I am able to get advice from multiple professionals and ask questions that I have. I will be able to speak to fellow peers who are interested in the same field as I am and get their insight on everything."
"I still have a couple of years to figure out what school I want to attend and what I want to major and minor in; everything is still on the rocks," she said. "I'm just really hoping this experience solidifies what I want to do."