Pens upon pens of poultry were entered in the Citrus County Fair by local youths on Sunday afternoon.
According to Marnie Ward, 4-H youth development extension agent, poultry is arguably the most difficult showmanship. Between large fowl poultry and bantam poultry, youths are expected to have an extensive knowledge on breeds.
During shows, judges can ask exhibitioners up to 10 questions about their bird, such as class, variety, common parasites and how to treat them. "There's a lot more that goes into poultry knowledge," Marnie said.
One of the categories in poultry showmanship is the Pen of Meat exhibition, which Marnie said had a record number of entries this year.
Lecanto High School senior Elise Leturno was named Grand Champion for Pen of Meat Poultry. "This week, I have several competitions," she said.
Aside from her Pen of Meat Poultry, Leturno showed her blue ribbon White Laggard Bantam in the Rose Comb Clean Legged Bantam exhibition.
Bantams are smaller versions of full-sized birds, Leturno explained. "Her eggs will also be smaller."
In addition, Leturno competed in Sunday's Open Beef Show, Monday's Youth Beef Show and Tuesday's Swine Show. She is president of Lecanto Levi's 4-H Club and Lecanto FFA.
Citrus High School junior Will Ward was named the Reserve Grand Champion for Pen of Meat Poultry. Will explained the Pen of Meat Poultry are a hybrid of the Cornish chicken and White Rock chicken.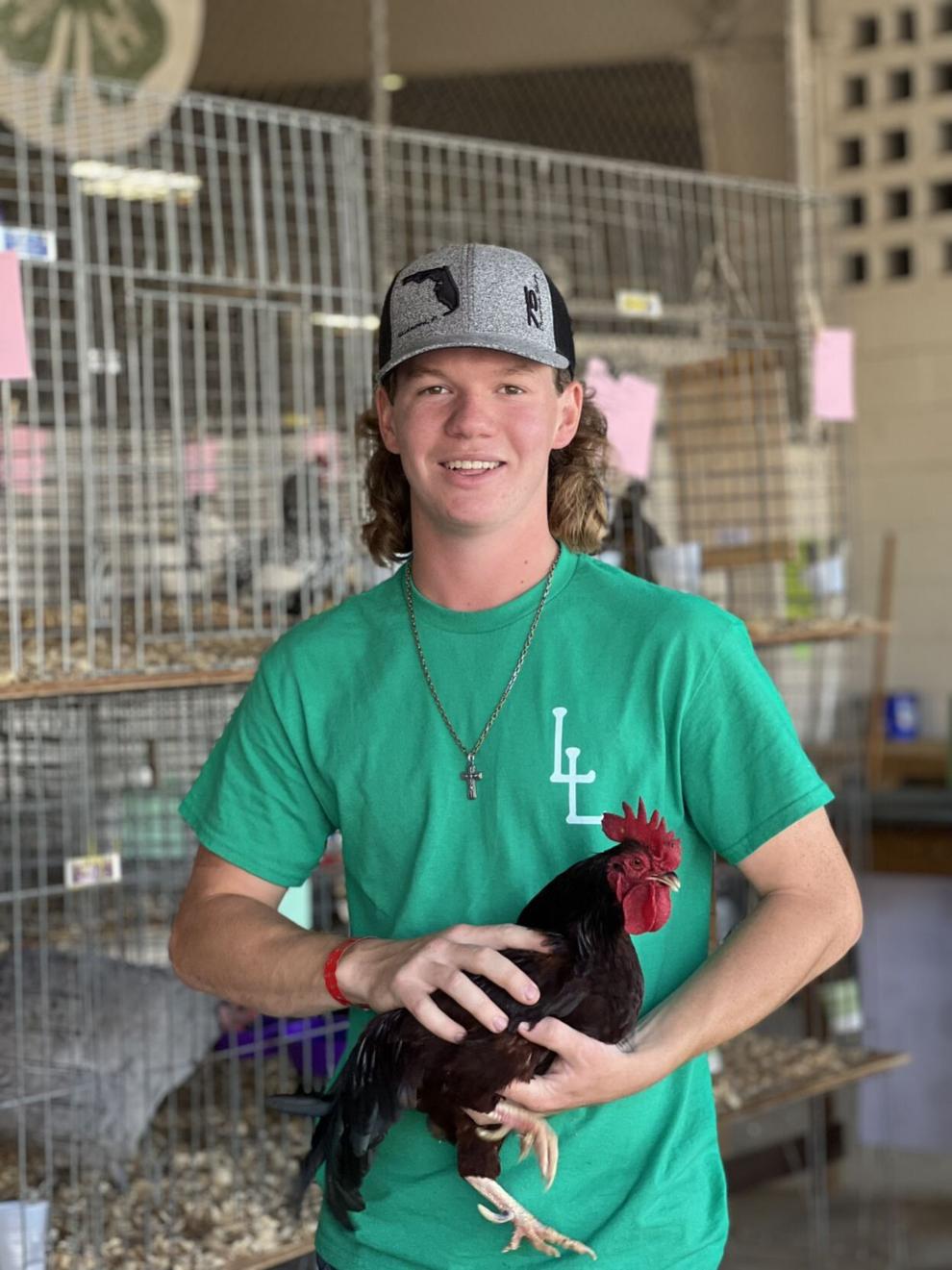 "They are selectively bred to grow faster," Will said.
In addition, Will's Rhode Island Red was entered in the Single Comb Clean Legged Bantam. "He didn't win, but he got a blue ribbon." Will also won the Poultry Senior Showmanship on Monday and exhibited his steer.
Will is the vice president of Lecanto Levi's 4-H Club, president of the Citrus 4-H County Council and vice president of the Citrus High School FFA.
Leturno and Will will have their Pens of Meat Poultry up for auction at 6:30 p.m. Thursday. All other Pens of Meat Poultry will be on silent auction at 5 p.m.
Marnie said a typical Grand Champion Pen of Meat Poultry can auction for up to $700.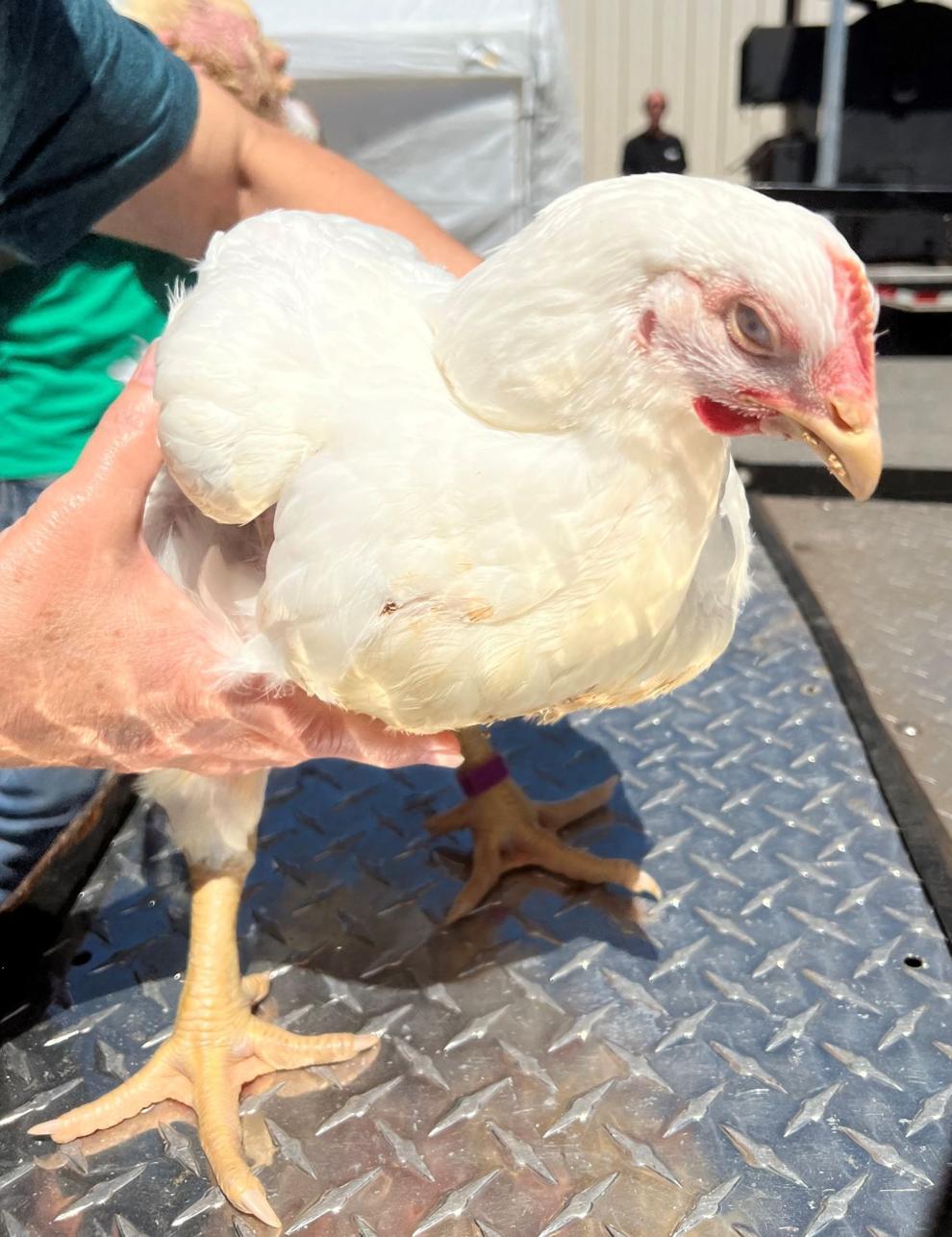 In addition to the livestock exhibitions, Marie said the fair is a chance for youths to show off what they're best at – whether it be public speaking, baking or sewing.
"All kinds of opportunities come out of the fair," Marnie said. Fair graduates leave with a toolbox of skills they carry for life.
For more information about the fair, visit citruscountyfair.com.