Throughout Citrus County, there are many organizations who work to make the community a better place for all those who inhabit it.
Citrus County Foundation for Animal Protection (CCFAP) is one of those organizations, and is currently working to raise money to fund the purchase of a new X-ray machine for Citrus County Animal Services (CCAS).
"There are over 4,000 animals admitted to CCAS each year," said Wanda Moak, president of the CCFAP. "Many arrive sick or injured. They do not have an X-ray machine on the premises."
The foundation is raising funds for the X-ray machine in hopes to reduce stress on animals caused by transporting them to a location that offers X-ray services.
"The veterinarian currently prioritizes which animals are sent for X-rays due to budgetary constraints," Moak said. "Having an X-ray machine at CCAS would eliminate the expense of off-site services and would also be used to timely diagnose conditions such as cancers, hernias, bladder stones, broken bones and other internal injuries."
CCFAP has currently raised nearly half of their goal to purchase the machine.
"The cost of an X-ray machine and accessories is $76,000," Moak said. "This important project can only be accomplished by the kindness and generosity of the community. Whatever amount anyone can give towards this purchase will go far in reducing suffering of animals that arrive sick or injured."
To donate towards the Citrus County Foundation for Animal Protection's purchase of an X-ray machine for Citrus County Animal Services, visit ccfap.net or tinyurl.com/yd8cfrvm or mail funds to P.O. Box 1164, Inverness, FL, 34451. Checks should be made payable to CCFAP.
About CCFAP
CCFAP is a 501(c)(3) nonprofit organization that works to provide help for the homeless and abandoned animals of Citrus County that end up at Citrus County Animal Services (CCAS). The CCFAP was formed in 2012 with the sole mission of reducing suffering and improving the quality of life for those animals within the shelter system. They work closely with CCAS to help meet the needs of those animals requiring attention and care.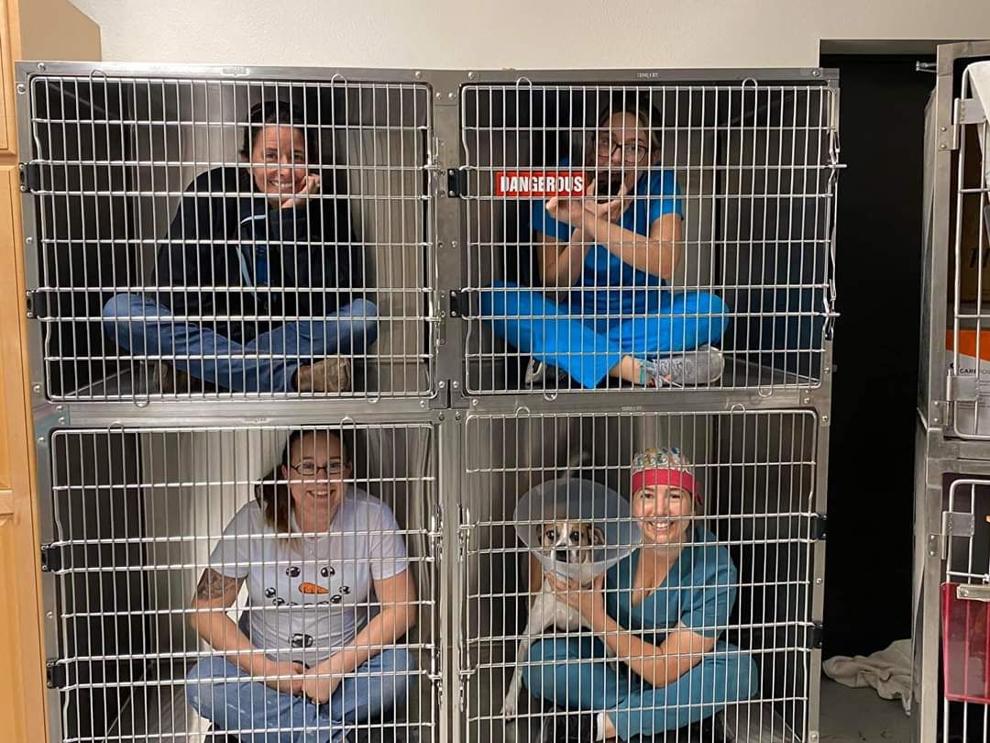 Frequently, the CCFAP will take on new projects that contribute to the overall well-being of the animals within Citrus County. In the past, they have built play yards for dogs in need of additional space and exercise. They also host off-site adoption events and kennel-enrichment programs, which help to keep animals both physically and mentally healthy while they are housed in the shelter awaiting adoption.
"Our support for the animals is multi-faceted," Moak said. "One of the important things that CCFAP does is fund surgeries for pets that arrive sick or injured. To date, we've funded 22 surgeries for pets that, otherwise, would not have had other options."
Each year, the foundation focuses on one major project in support of the shelter. This past year, they worked to improve the major surgery suite for the animals, by purchasing anesthesia machines, a patient warming system, various surgical instruments, an autoclave sterilizer among other necessary tools and supplies.