Chad Damron said he took a few years off after leaving the Crystal River auto parts store in 2016 that had been founded by his father.
He spent those years duck hunting mostly and it was then he got the idea to turn his passion for hunting into a full-fledged business: opening a gun shop.
Thus was born Mallards Shooting Supply & Apparel at 7928 State Road 44 in Crystal River, which opened to steady business earlier this month.
Chad Damron, who opened Mallards Shooting Supply & Apparel this month, said business has…
It pretty much sells what you'd expect in such a store: guns, ammo and other hunting supplies.
But Damron, 47, wanted something more than a standard gun shop: he wanted to open his own firing range and he wanted it indoors, where folks could shoot in the comfort of air-conditioning. He also wanted the range to appeal to all income levels: high-end amenities for those who can afford it and opportunities for the occasional shooter to come in and relax and fire off some shots.
He bought 8.5 acres, a quarter-mile east of his current spot, at the corner of Pennsylvania Avenue and State Road 44.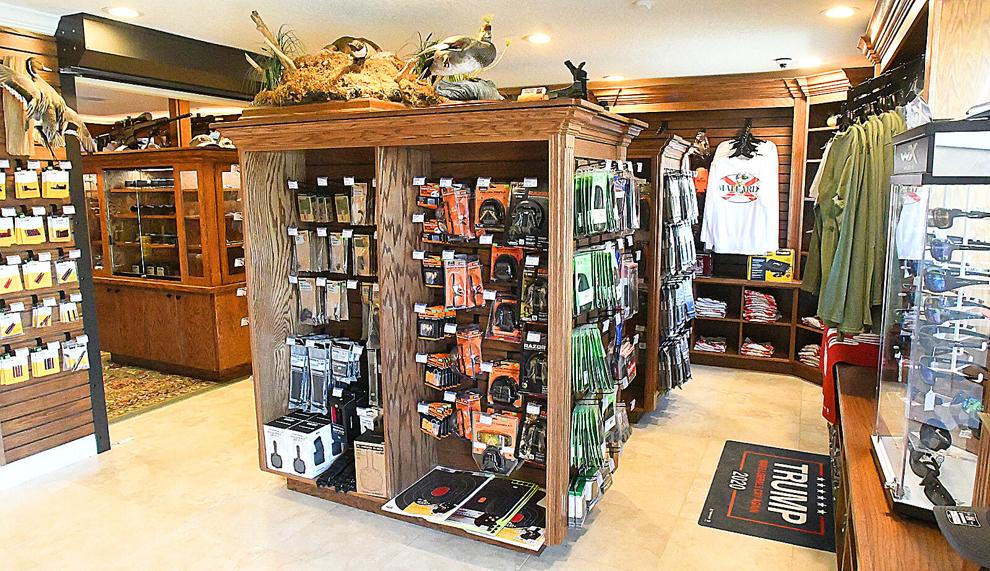 He will move the contents of his current, smaller store lock stock and barrel into a new 65,000-square-foot facility, which will contain more than 12,000 square feet of retail space, allowing for an expanded line of clothes and an even bigger assortment of supplies. The showpiece of the new Mallards will be a 100-yard indoor shooting range.
There will be 15-, 25- and 100-yard lanes for people to shoot. But this won't be a place where anyone can come in, pick up a gun and start shooting.
Damron said there are plenty of those kinds of ranges out there, but he didn't want it for his place. Once completed, Mallards will have training classrooms where people will be taught about safety and concealed weapons.
The new trend in indoor shooting ranges nationwide, he said, is to have a restaurant and a liquor bar inside where folks can turn the shooting range into an experience. He will be pursuing both — at least beer and wine.
Damron is working with Citrus County to get the property rezoned. Because of the size of the property, one parcel is commercially zoned and the other is not.
Damron figures it will take a year-and-a-half to two years to obtain the necessary permits, acquire rezoning and open.
"As soon as I get the green light, I'm moving dirt right away," he said. "You have a lot of people (who live here) who would love something like this."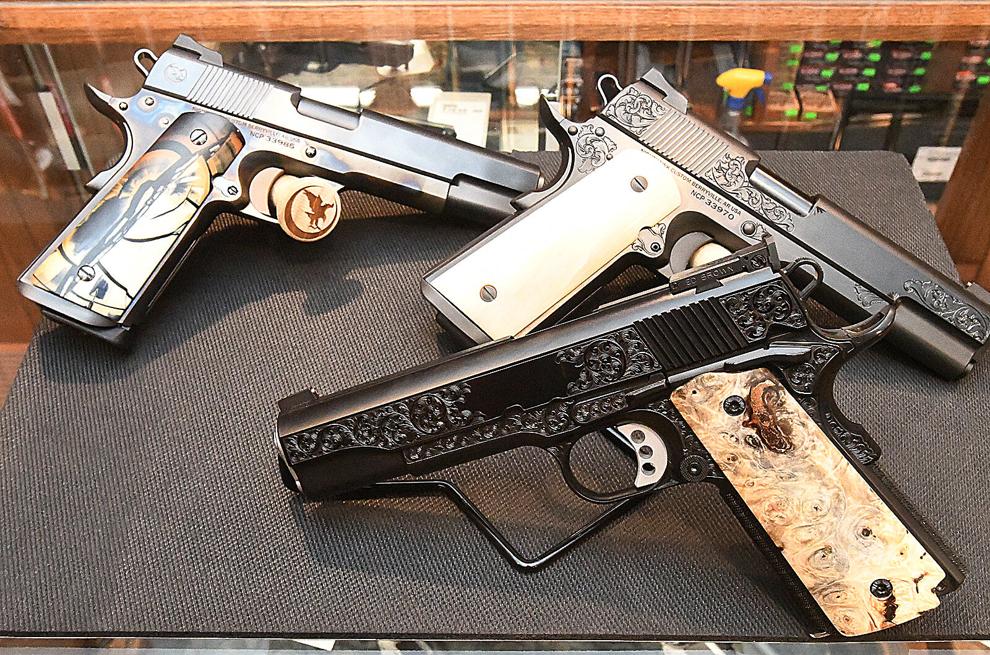 Damron said he's talked with many gun owners in the county who have expressed a need for something like this — a firing range that is operated responsibly.
It will be all-ages: there will be a ladies' night and leagues "and all kinds of fun," he said.
There will be different levels of membership. The higher-tier members will be treated royally. They will have their own lounge with pool tables, big-screen TVs and comfy couches.
There will also be five or six shooting lanes reserved privately for them so they don't have to wait. They will have their guns cleaned on premises and ammo provided with upper-tier membership.
But, he stressed, this is also a place for others to come, rent a lane and unwind without the high-end amenities.
Membership tiers and prices have not yet been determined.
Damron said he could have opened something like this in Tampa, but he chose Crystal River because he loves the community he grew up in.
"I'm very invested in Citrus County — with four generations," he said. "I love it — especially Crystal River. It's where I was born and raised. We need something like this."