A day to honor the nation's most distinguished veterans, National Purple Heart Day is celebrated today, Aug. 7, 2020.
Annually observed to remember the brave men and women who were either wounded in conflict or paid the ultimate sacrifice with their lives, Americans are encouraged to take a moment to pause and give thanks to selfless veterans.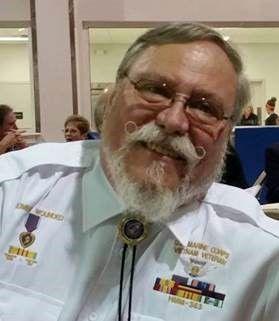 "It's an important time to honor those veterans who gave up so much to defend the country," said Dick "Bud" Allen, sergeant-at-arms for the Military Order of the Purple Heart Aaron A. Weaver Chapter 776. "Many Purple Heart veterans didn't get the recognition that they truly deserve. Veterans as a whole sacrifice a lot to protect the country and the freedoms that we have; it's important that you recognize these men and women that have sacrificed so much to give you the freedoms that you have."
Purple Heart Day commemorates the creation of the Purple Heart, the oldest American military decoration for merit. Gen. George Washington created the Badge of Merit in 1782, and as time passed and the Order of the Purple Heart was created, the medal evolved to bear the bust of George Washington and his coat of arms.
In Citrus County, veterans groups and members of the public annually gather in ceremony to reflect and honor Purple Heart veterans.
"In past years, we've had programs that have gone on like the Purple Heart Breakfast by the Homosassa Elks where we have a great turnout of people to support Purple Heart veterans," Allen said. "This year is going to be a little different because of the coronavirus. There's no breakfast this year; that's been canceled due to COVID. Most of the events have been canceled. Things are a little more low-key this year, unfortunately."
There will be a flag raising at 9 a.m. today at the Elks in Homosassa to honor Purple Heart veterans, Allen said, noting the event will include social distancing, with a face covering.
And public ceremony is not the only way to honor a Purple Heart recipient. Civilians are encouraged to pause to pay respects, listen to soldiers and veterans to learn more about their life and service, donate to veterans organizations, find a book or video to catch up on history or read first-hand accounts of veterans experience, and fly Purple Heart and American flags at homes, businesses and government buildings.
"Because Citrus County is a Purple Heart County and so many organizations are involved and are Purple Heart entities, they fly the Purple Heart flag on these special occasions to show their honor for Purple Heart veterans," Allen said.
Citrus County businesses and organizations can honor Purple Heart recipients by becoming a Purple Heart entity. Those interested can email MOPH Chapter 776 Adj. Curt Ebitz at info@citruspurpleheart.org.
It's estimated that about 1.9 million service members have earned the Purple Heart, however, an accurate and complete list of names does not exist.
Allen, a Purple Heart recipient and Marine Corps veteran who served from 1956-1969, represented Florida in the Inaugural Purple Heart Patriot Mission in 2019. The Mission is an all-expenses-paid trip to several historic landmarks. Veterans also attend ceremonies where they are honored for their service.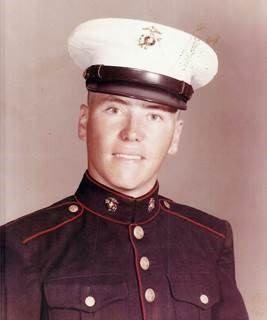 "It was a fantastic trip. My wife accompanied me and we got to see West Point, we got to see General Washington's headquarters from back in the Revolutionary War, and we got to see the Purple Heart Honor Museum where many artifacts and stories of all Purple Heart veterans are stored," Allen said.
Allen's story of service is recorded in the National Purple Heart Hall of Honor.
"They have archival records of all Purple Heart veterans that have registered," Allen said.
Other Purple Heart recipients can register to be included in the Hall of Honor and tell their own personal story for future generations to hear.
"We encourage all Purple Heart veterans to register to be a member of that Purple Heart honor group," Allen said. "You can tell your story, you can tell how you became a Purple Heart recipient, and you can provide photographs. There's an opportunity go to on and review all the people that are registered in that group."