"Sometimes, there's not a lot we can do but we can always do something."
Nancy Suto did her best to put her words into practice when she protected and educated her neighbors against crime and emergencies for 32 years and almost four months with the Citrus County Sheriff's Office.
"I hope that's the lasting thing I've left with the community – is that I really did care," she said. "I couldn't always make a difference, but I think caring always makes a difference."
Suto retired from the local law enforcement agency Feb. 10, two days before her birthday. She had trouble afterwards realizing she wasn't "ditching work."
"But I don't miss it; I don't want to put on the uniform, the vest, the gun belt and go out and take calls," she said before smiling, "and I realize how poorly everybody drives now that I'm out in my own vehicle and not in a patrol car ... and I'm like, 'Oh my gosh, where's a deputy when you need one.'"
Suto grew up in Citrus County since she was 7 years old, after her family moved from upstate New York.
"This is my home; I never want to leave," she said, praising the county for its rivers and quaintness. "It's that small-town feel where you know people, you know the business people, and the people trust each other."
Suto was 23 years old when she decided to join the sheriff's office on Oct. 23, 1989, when Charlie Dean Sr. was sheriff.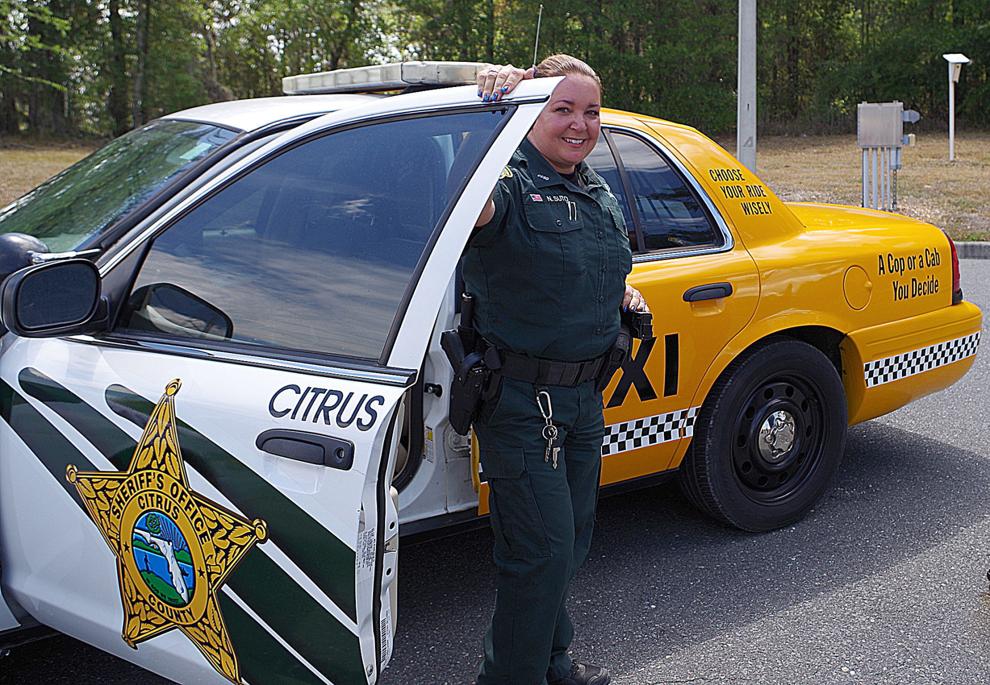 A handful of sheriff's office investigators then, including the late Marvin Padgett, convinced Suto to apply when they were classmates together in a psychology class at what's now known as the College of Central Florida in Lecanto.
At the time, Suto was also a supervisor for a local metal fabricator, where she worked since graduating from Crystal River High School. Her plan was to finish college "and then go onto bigger, better and greater things."
"Well," she said, "that didn't work out that way."
Suto didn't become a deputy right after the sheriff's office hired her.
Before they could patrol the roads, a sheriff's office employee had to have at least two years experience as either a communications officer (a call-taker or dispatcher) or corrections officer at the county jail, which was run then by the sheriff's office.
Suto decided to become a communications officer, a role she had for a little over three years until there was a vacancy for a deputy and someone able to relieve her.
Suto's transition to a deputy was challenging. While Suto had support from higher ranks, there were others she worked with who didn't accept her because of her gender.
"Back then, it was difficult; females weren't as widely received in law enforcement back in the early '90s, and it was tough at first," she said. "I had some really good friends who were sergeants that helped some, but there were people who truly didn't want me there."
After first patrolling as a deputy, Suto became part of the sheriff's office training unit for eight and one half years.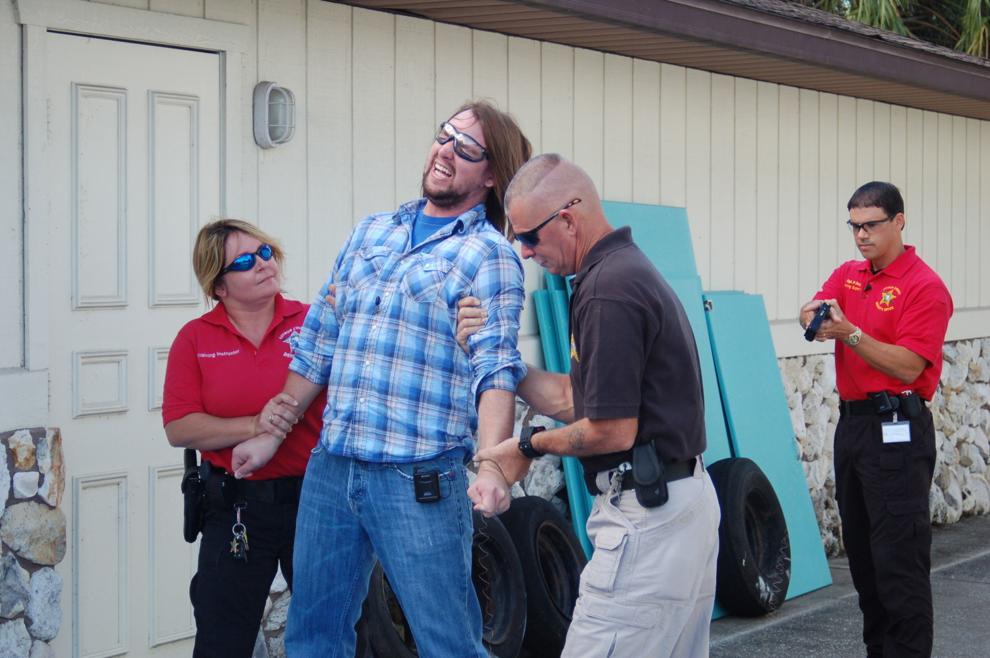 Along with teaching lessons in safety and tactics, Suto also made sure to pass on advice to fellow deputies about financial planning, like investing and saving early and often to keep spending and bills from getting out of control.
"Make sure you always pay yourself first; that was a lesson from my mom," she said. "The only thing you're guaranteed is what you do for yourself."
Suto stopped training deputies to start teaching the public as a crime prevention deputy for roughly five years, hosting a variety of informative presentations and demonstrations.
"I had a lot of fun with that because I really enjoyed public speaking and the involvement in community," she said. "I've made a lot of wonderful connections in the community ... I feel very connected in this community, and law enforcement's been a good job for that."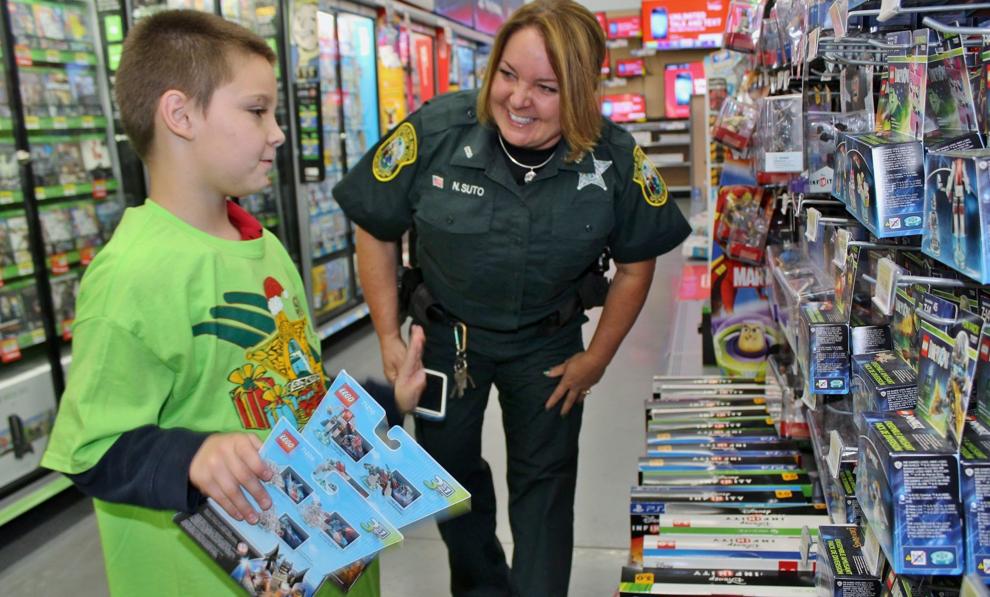 In 2007, Suto and former Sgt. Joe Palminteri started the local Teen Driver Challenge program through the Florida Sheriff's Association to help high schoolers stay safe on the roads.
Suto later had a brief stint as a school resource deputy before leaving the position to finish her career patrolling.
Community-oriented policing was paramount for Suto, who worked to build relationships with residents and businesses to keep her informed of issues.
"That's the lifeline of what happens in the county – good, bad or otherwise," she said. "If you want to be successful, you've got to have a network of people that you communicate with and that trust you so that they're willing to speak with you."
While the technology of law enforcement has advanced and digitized throughout Suto's three decades in the profession, the job itself did not change much.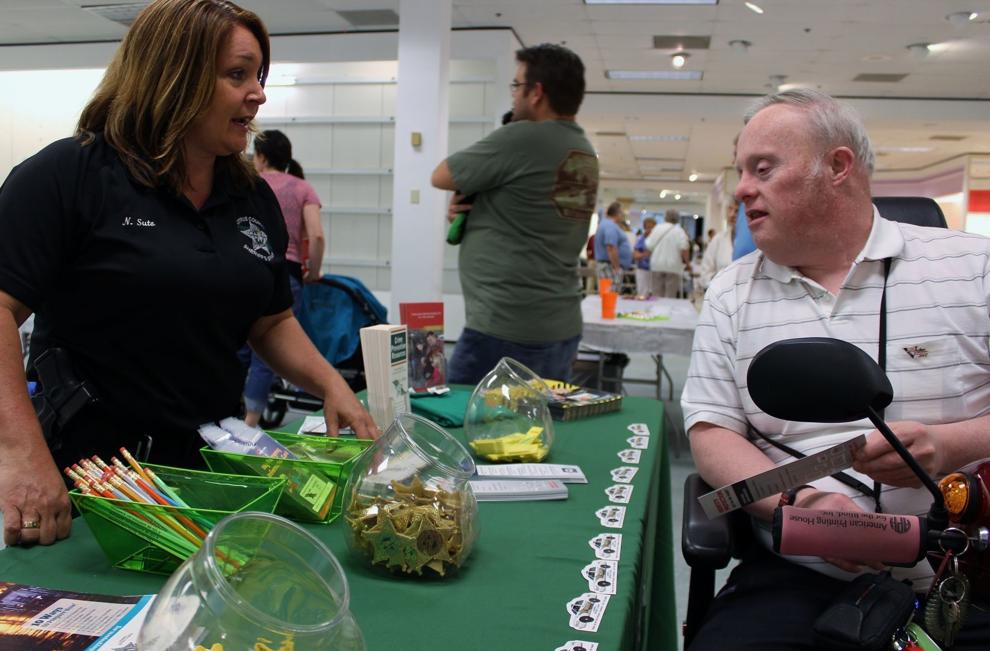 "How you deal with people is still the same," Suto said. "…99.99 percent of people call you when their world has gotten beyond their control, they don't know what to do, and they want somebody to come in ... make it better right now and go away; they're not often looking for long-term help."
Suto also noticed an incremental increase of calls for deputies and other first responders because of Citrus County's growing tourism and population numbers.
"Deputies are busier," she said.
To ease her stress from the job, Suto gardened, kayaked, boated, went to the beach, made time with her family, and made friends outside of law enforcement.
"You don't get away from it if that's all you live," she said about disconnecting from work.
Having a moderate lifestyle off duty was also important for Suto so she didn't fall into the vices that befell some of her colleagues – "bills, booze and broads."
"But, in my case, I guess that would've been boys," Suto said, laughing. "But that's absolutely the truth. ... You almost have to live like you're in a glass house when you're in law enforcement."
Suto planned to retire on or around either Feb. 12, her birthday; Oct. 23, her start date with the sheriff's office; or July 22.
July 22 is the birthday of Suto's eldest daughter, the day Suto signed the certificate of occupancy for her Crystal River house, and also the day Suto was suspended without pay for 30 days in 1997.
"I joined that club," Suto said. "It was an honest mistake, and I learned more from that experience than probably anything I've ever done with the sheriff's office."
Before figuring out her next steps, Suto would like to start her retirement easy by continuing her artwork projects, and enjoying moments with family and friends in Florida and North Carolina.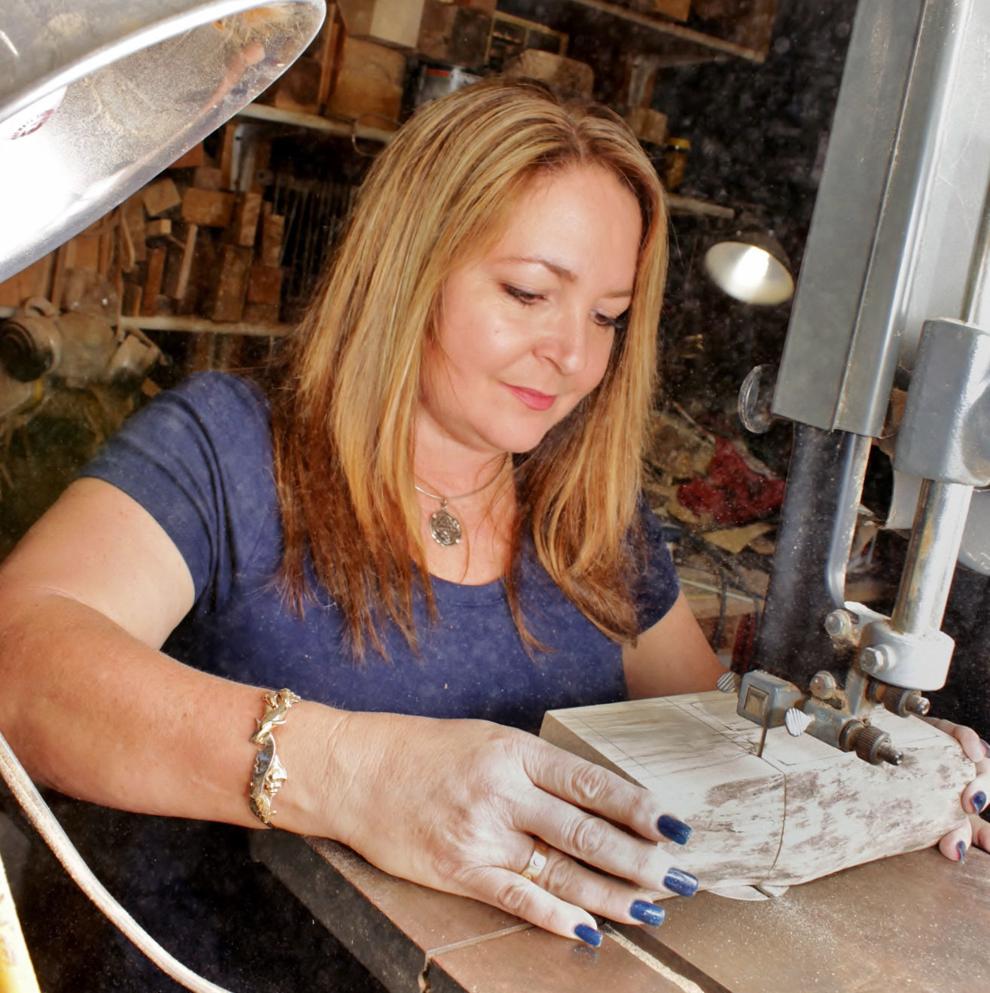 "I've had people say they're going to miss me, but in six months, most people won't know who I was, maybe a year," she said. "People in the community might ... but most people in the agency will be like, 'Nancy who?,' and that's OK because it's time for somebody else."