In exchange for 10 years in prison, Jeffrey Alan Bohlander decided to no longer fight accusations he was dealing in 4.5 ounces of meth while armed with a gun he couldn't have.
Bohlander pleaded no contest Wednesday, Jan. 12, at Citrus County's courthouse to charges of trafficking in methamphetamine, possessing a firearm as a convicted felon, possessing a firearm while engaged in a crime, and resisting law enforcement without violence.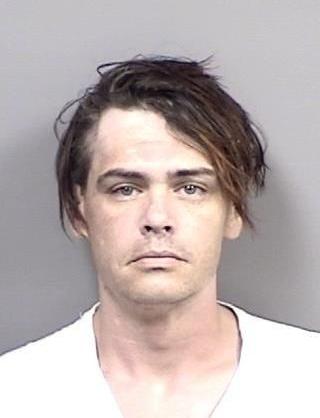 Bohlander, a Clearwater 31-year-old, also agreed to serve 7 years of his sentence day for day as a minimum-mandatory punishment for trafficking in between 28 and 200 grams of meth.
Prosecutors originally charged Bohlander after his August arrest with trafficking in more than 200 grams of meth, which carries a minimum-mandatory sentence of 15 years.
Assistant State Attorney Blake Shore amended the charge on Wednesday after Bohlander's lawyer, Assistant Public Defender Amanda Hornick, informed Circuit Court Judge Richard "Ric" Howard her client's meth supply weighed in at 128 grams.
Citrus County Sheriff's Office deputies found the bagged meth and a loaded revolver in a vehicle Bohlander was stopped in for not having a license plate. Bohlander also tried to run away when deputies were detaining him.
Also Wednesday in court:
Howard scheduled May 4 as the Victrina Crites-Worley's next court date, giving more time for the Crystal River 51-year-old's defense attorneys to prepare for their client's possible sentencing for the alleged murder of her 77-year-old husband, Lawrence Worley Sr.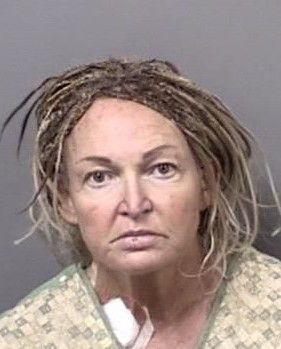 Charles Vaughn and Debra Tuomey asked the judge to continue Crites-Worley's case for 90 days so they can finish preparing scores of medical records and witnesses to help mitigate a punishment for Crites-Worley if she's convicted of the March 2019 premeditated murder.
Vaughn also told the judge he's been in contact with Assistant State Attorney Pete Magrino about negotiating a resolution for Crites-Worley's charge short of going to trial.
Prosecutors gave notice in May 2020 they'll seek the death penalty if Crites-Worley is convicted. If a guilty verdict is announced, a unanimous panel of 12 jurors would still have to find the offense warrants the ultimate punishment.
It's alleged Crites-Worley stabbed Worley Sr. at least 10 times with fillet knives in the couple's backyard off of North Andri Drive.
A new judge started presiding over Marc Mediate's latest resentencing for a woman's abduction and sexual abuse from 1986.
Circuit Court Judge Joel Fritton took over Mediate's case after a Florida 5th District Court of Appeal ruling from November ordered it to be removed from Howard's docket.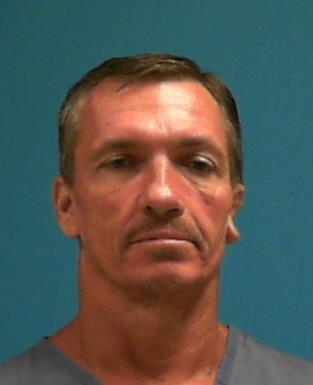 During Mediate's brief court hearing on Wednesday, Fritton scheduled March 2 as the next case hearing to give attorneys more time to acquire Mediate's prison records and get their sentence-mitigation experts lined up.
Fritton is tasked with reviewing Mediate's life sentence and concurrent 30-year prison term Howard imposed in March 2019 for the kidnapping and sexual-battery charges.
Mediate's latest punishment required him to have his sentence reviewed in 20 years, retroactive to when he was first sentenced in 1986, meaning Mediate immediately became due for resentencing.
When he was 17, Mediate and his accomplice, then-24-year-old Edward Lindsay, abducted a then-18-year-old woman at gunpoint on Easter Night, 1986, off of Citrus County Road 488.
While the other drove the woman's truck toward the Florida Panhandle, Mediate or Lindsay took turns sexually abusing the woman before they left her bound and blindfolded at a Taylor County cemetery.
Lindsay agreed to a plea deal and a 14-year prison sentence. A judge ordered Mediate in September 1986 to serve a life sentence. Since then, Mediate became eligible for several resentencings.