When Meredith Linley Bleakley found out Crystal River Main Street was looking for a new leader, she had to answer the call.
"It just instantly felt right; I didn't even have to second-guess it," she said Thursday. "This is the right thing for this season right now."
Crystal River Main Street's board voted Wednesday to appoint Bleakley as the nonprofit's executive director, succeeding Danielle Damato Doty, who resigned from the position earlier in May to run for Citrus County School Board.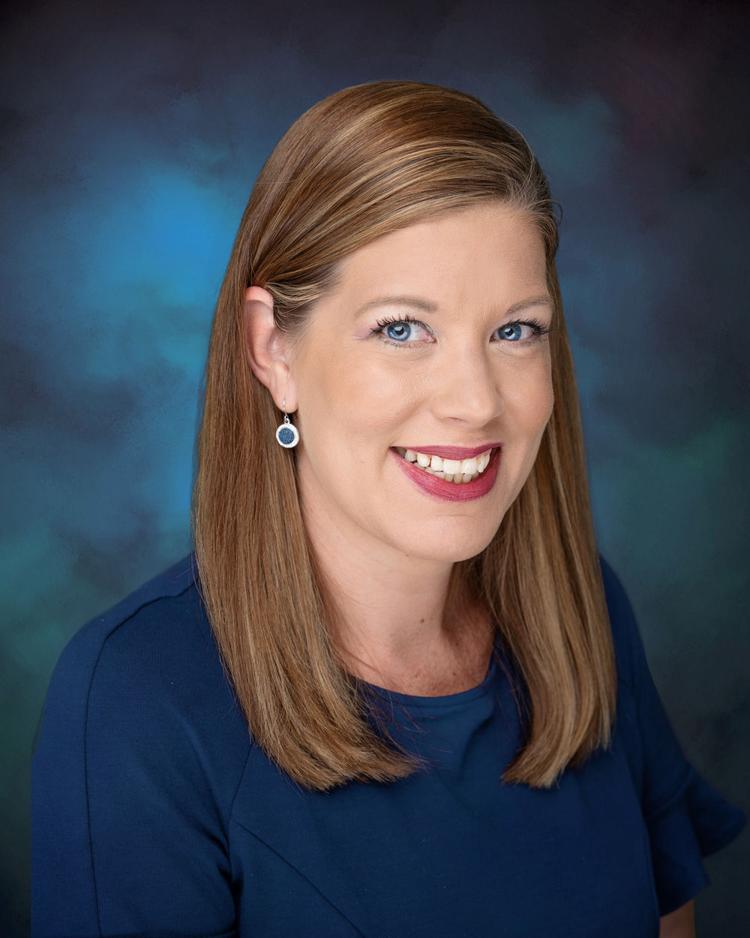 Bleakley also withdrew her roughly year-long candidacy Wednesday for Citrus County supervisor of elections, and is endorsing former opponent Maureen "Mo" Baird in her race against former county commissioner Scott Adams in the Republican Primary.
"She has connections to the community, she has a passion for elections and she's the best qualified candidate," Bleakley said, adding she'll consider running again herself. "I still have a passion or elections; it's something I've though about since I was 18 years old."
Bleakley said holding a full-time constitutional office will take her away from raising her young children, but captaining Crystal River Main Street provides a flexible schedule.
"The fact this is a part-time position is just perfect for my family right now…and there's just so much going on in Crystal River that I'm trying to be a part of."
Born in Fort Lauderdale, Bleakly considers herself a native of Crystal River, where she was raised since early grade school.
After finishing college in Tallahassee and campaigning in Jacksonville for many politicians, from presidents to city council members, Bleakley returned to Crystal River in 2009 to work for the Citrus County Chamber of Commerce and volunteer on community boards.
Working alongside community leaders and city officials, Bleakley helped Crystal River achieve Main Street status in August 2015. Bleakley then co-chaired its special events committee, brainstorming ways on how to best entice people downtown.
Becoming a Main Street community gives a city and its people the framework to revitalize their hometown's heart with grassroots events, public-private partnerships and redevelopment projects. 
For more on Crystal River Main Street and upcoming activities, visit its Facebook page at facebook.com/CRMainStreet.
Bleakley said she's excited to help pioneer Crystal River Main Street's many endeavors.
This includes working with city administrators to finalize the Riverwalk along King's Bay, and partnering with area property owners to fill in vacant storefronts.
"There's a lot of projects that we have talked about and we have researched that are finally coming to fruition right now," Bleakley said.
Bleakley said she wants to prioritize and expand the city's mural project, which has been giving life to buildings alongside U.S. 19 and Citrus Avenue. 
Inspired by her own hobby at home, Bleakley said she also wants to try applying for grants to plant a butterfly garden in the city.
Creating an annual, signature event for Crystal River Main Street to call its own is another project Bleakley wants to take on. 
Bleakley said there are ideas of hosting a huge public dinner of numerous courses showcasing meals made by local eateries.
Bottom line, Bleakley said she's got the know-how to bring Crystal River more into the spotlight.
"I have over a decade of institutional knowledge in Crystal River," Bleakley said. "For the good of the order, this is the best place for me to contribute to my community and to grow personally."