The 34th annual Florida Manatee Festival, celebrating the docile sea cows, wraps up from 9 a.m. to 4 p.m. Sunday, March 28, in downtown Crystal River at the intersection of U.S. 19 and Citrus Avenue. The event is organized by the Citrus County Chamber of Commerce.
Admission for adults is $5 and free for kids 12 and younger. Attendees can stroll through the shops and restaurants of Heritage Village and down to the waterside along King's Bay while exploring nearly 300 fine art, retail, food, nonprofit and craft vendors.
For the adults, there are two beer and wine gardens with the addition of hard seltzers this year. In addition, there are two food courts loaded with a variety of options.
For the children, there will be a Kid's Zone, equipped with free face painting, bounce houses and games located next to the bandshell in Kings Bay Park.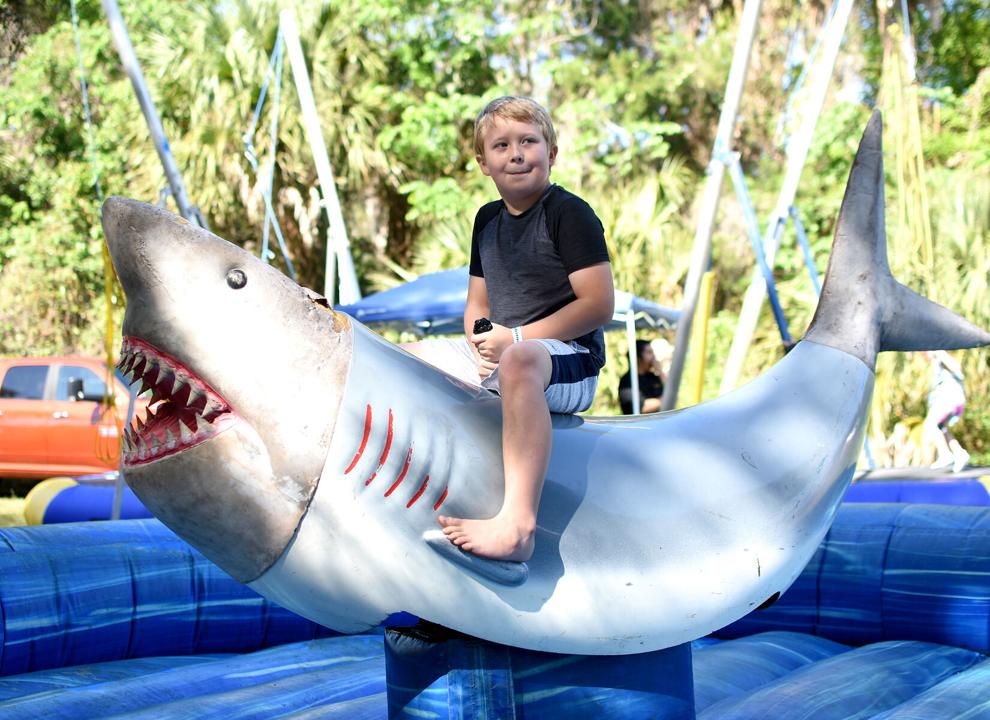 Participants can enjoy an hour-long tour of King's Bay and Hunter Springs for $10. Sunday tours go from 9:30 a.m. to 3:30 p.m. Tours can be booked in advance at gomanateefest.com.
Hippie Village at Heritage House will host musical guest Palomino Blonde from 10 a.m. to 1 p.m. Sunday.
Manatee boat tours, conducted by local captains through the Manatee Eco Tourism Association, are approximately 30 minutes long and will run from 9:30 to 3:30 p.m. Sunday.
Boat tours are first-come, first-served and tickets are sold at the boat dock area near Kings Bay Park on Northwest Third Street. They are $10 for adults, $5 for children 6 to 12 and free for children 5 and younger
At the waterfront main stage in Kings Bay Park, Sunday's lineup includes DJ John DiOrio, Barefoot Bob and The Hope and Moonflower: Spirit of Santana.
The Nature Coast Dulcimer Players will entertain on Sunday at Kings Bay Park.
Festival attendees can take advantage of the free parking and shuttle at the Crystal River Mall, 1801 U.S. 19. In accordance with state-mandated masks on public transportation, masks are required on the shuttle to and from the festival.
For additional information, including a map of the festival, visit gomanateefest.com or the Florida Manatee Festival Facebook page.