"There's no such thing as bad publicity." — P.T. Barnum
Citrus County is known throughout the nation and parts of the world for its manatees, bike trails and fishing. All good.
The nearly 3,000 emails jammed into the county commission's inboxes Tuesday and Wednesday, many from people who do not live in Citrus County, reacted to national publicity of a different kind.
"Since I've been here, I haven't seen anything like this," county spokeswoman Cynthia Oswald, on the job for four years, said. "Phone calls and emails are coming from news outlets, local and national, and citizens from around the country and some outside the country."
Thanks to a decision by commissioners two weeks ago, reported by the Citrus County Chronicle a day later and then illuminated Tuesday by the Washington Post and a host of national media, Citrus finds itself entangled in controversy over denying the public libraries a $2,700 digital subscription to the New York Times.
Hundreds of comments have made their way to Twitter, Facebook and other social media. Most, but not all, are critical of commissioners for blocking the Times digital subscription, because it carries "fake news," as Commissioner Scott Carnahan put it.
Carnahan and Commissioner Ron Kitchen Jr. publicly pledged their support for President Donald Trump and said they stood by the decision. Trump calls the Times "fake news," and has cancelled both the Times and Washington Post's White House subscriptions.
Commissioner Brian Coleman is bringing back the matter to the board's Nov. 19 meeting. Coincidentally, he is expected to be named chairman that day.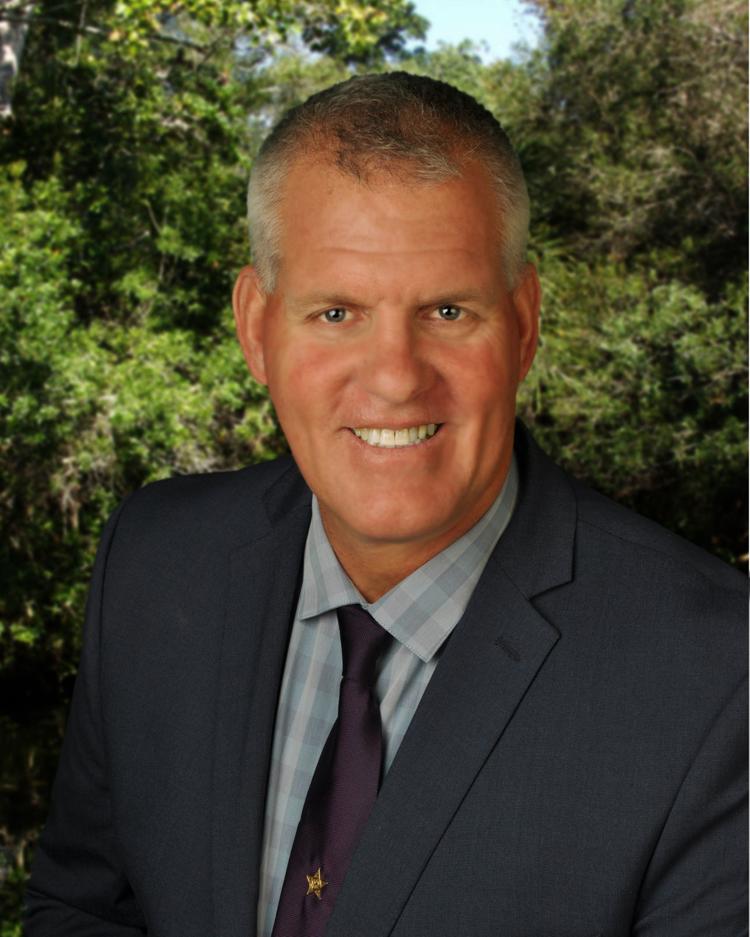 "I can't tell you what's going to happen," he said Wednesday.
Josh Wooten, a former commissioner who is president and chief executive officer of the Citrus County Chamber of Commerce, said the entire matter has the potential to hurt tourism and the local economy.
"It's not the kind of push we're looking for heading into manatee season," he said. "Words matter when they come from our elected leaders."
The county received about 2,800 emails and an untold number of phone calls. Many of the emails originated from dogooder.co, a website that provides a base to send form emails to policy makers.
Some of the personal emails came from tourists who said they wouldn't be stopping in Citrus County this season because of the New York Times issue (see related story).
Meanwhile, gofundme.com accounts and others have offered to pay for the subscription, even though those offers came from outside the county. The 12 gofundme.com campaigns, from such places as Boston, Cincinnati and New York, combined raised about $7,000 — nearly enough to pay for the entire three-year subscription contract.
The Society of Professional Journalists, Florida chapter, called on the county commission to approve the request. Absent that, the organization said it would "find a way to fund it ourselves."
Trump retweeted several of the media outlet stories about the Citrus County-New York Times issue. As of Wednesday evening, Trump had not commented on Twitter himself.
Coleman, asked if the county has an image problem, said: "Right now, I'm sure we do."
But he also said many of those criticizing do not know the whole story. For example, several comments referred to the county cancelling the Times' subscription or keeping it out of the library. The county has print editions at the Times in its libraries and has never had a digital subscription.
He acknowledged, though, that some comments made by commissioners regarding their support for Trump and being backed by conservative voters is not sitting well with people who feel such opinions should hold no bearing in deciding library materials.
"All the comments made by the commissioners, people had different reasons for not liking them. I don't blame them," he said. "Some of those comments shouldn't have been made."
The county received so many emails about the Times issue it created a separate folder to separate them from regular emails.
"The system is getting overly taxed and there's a concern emails regarding the day-to-day operations might be missed," County Attorney Denise Dymond Lyn said.
Coleman said he hopes cooler heads will help reach a solution.
"I'm a Trump supporter, but I don't sit there and bash Democrats," he said. "I'll sit down with anybody."
Wooten said the county commission created a problem that they must now fix.
"This is a man-made disaster," he said.
The library district's advisory board, whose members are county commission appointees, has a special meeting scheduled for 4 p.m. Thursday, Nov. 14, at the Central Ridge Library in Beverly Hills to discuss the matter and potentially offer a recommendation to the county. The public is encouraged to attend.