A search for a missing canoer ended with the person being found and cited for an illegal fish catch.
Robert Victor Vignaud, a Homosassa 66-year-old, was reported lost July 18, 2020, in waters near Ozello, where a severe storm was blowing his canoe toward the Gulf of Mexico, according to the Florida Fish and Wildlife Conservation Commission (FWC) on Sept. 10 and 11. 
A Citrus County Sheriff's Office helicopter pilot later located Vignaud, and led FWC Division of Law Enforcement officers to rescue him. 
Officers brought Vignaud, who refused to be treated, to a boat ramp, where they found him carrying two undersized redfish and three undersized spotted seatrout.
FWC cited Vignaud with a second-degree misdemeanor for possessing more than one redfish, and gave him several written warnings.
Vignaud could either pay his $318 fine or appear for his arraignment hearing on Oct. 23, court records show.
FWC introduces new method to report gopher tortoise sightings
FWC launched a new application to use with any device to report a sick, injured or dead gopher tortoise and help provide biologists with reliable data.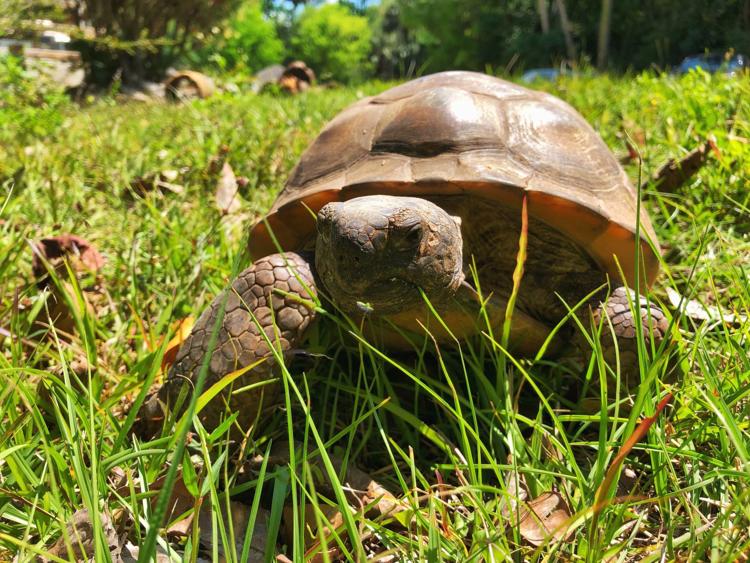 Visit myfwc.com/GopherTortoise and click on the "Report Gopher Tortoise Sightings" tab to access the program and its interactive map featuring user-submitted photos from across Florida. 
Known as a keystone and protected species, the gopher tortoise and its burrows help provide refuge for roughly 350 native animals, including the indigo snake, burrowing owl and gopher frog.