A Dunnellon man is being accused of leading a state wildlife officer on a Jet Ski chase through local coastal waters and escaping to shore to be caught a couple hours later.
Ryan Crane, an officer with the Florida Fish and Wildlife Conservation Commission's (FWC's) Division of Law Enforcement, was patrolling the Salt River at around 6:20 p.m. on Wednesday, June 3, 2020, near Coon Gap and the bridge of West Fort Island Trail.
Crane spotted a white-and-blue Jet Ski traveling on a plane at roughly 30 mph, through a low-speed manatee zone. Its captain, later identified as 34-year-old Robert Franklyn Crabb, slowed down as he approached the bridge, according to Crabb's arrest report.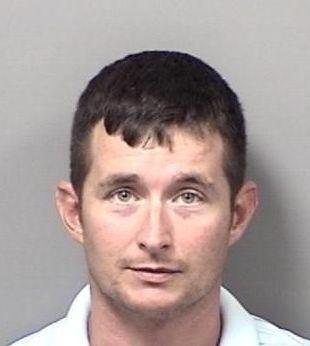 As he boated up to the Jet Ski, Crane asked Crabb for a vessel registration and proof of safety gear. 
Crabb, who was wearing a life jacket, told Crane he didn't own the Jet Ski and didn't know where its safety gear was, his arrest report states.
Crane told Crabb a vessel's captain is responsible for knowing where safety gear is, regardless of ownership, and said he was going to inspect the Jet Ski.
As Crane tried to come alongside the Jet Ski, Crabb throttled it away from the officer and idled around the FWC patrol boat before accelerating to roughly 35 mph toward King's Bay, Crabb's arrest report shows.
Crane followed until his patrol vessel had motor troubles, forcing the officer to call off the pursuit.
In speaking with a witness, Crane was able to identify Crabb and get his telephone number.
Crane also spoke with the Jet Ski's owner, who said he found the personal watercraft docked but no sign of Crabb.
FWC officers searched for Crabb, who was apprehended at around 8 p.m. near Citrus Avenue and Northeast Third Street in Crystal River, according to his arrest report.
Crabb was arrested on charges of resisting arrest and fleeing in a vessel to elude law enforcement. He was jailed under a $2,500 bond.