On a recent Wednesday morning, 18-year-old Jeremy Schreifels and his mom, Jennifer, sat together on the living room floor after another sleepless night.
It was late Tuesday night when they returned from yet another trip to the emergency room where they were told yet again, "There's nothing we can do for you here."
They sat on the floor, crying and wondering aloud why God isn't answering their prayers.
"This is destroying my life," Jeremy said in a phone interview Wednesday.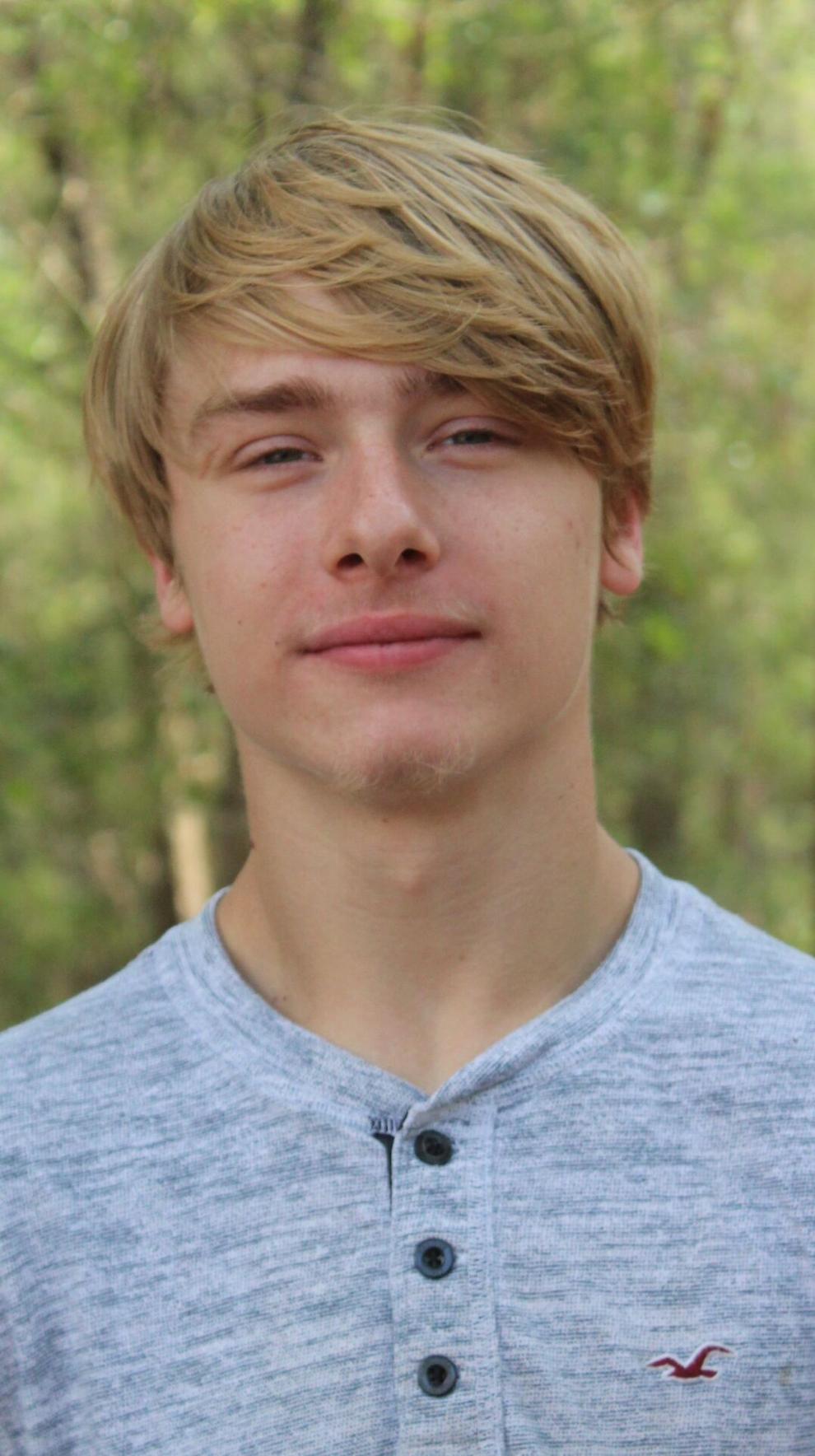 The "this" that's been destroying his life ever since he was 3 is Tourette syndrome.
Tourette is a disorder that involves involuntary repetitive movements ("tics") and/or vocal outbursts, from unusual sounds to offensive cursing.
With Jeremy, the disorder is throughout his entire body, sometimes causing him to jump, or his arms to jerk, his shoulders to shrug or his head to turn, almost like he's being slapped or punched in the face by an invisible hand.
His vocal tic often sounds like he's sneezing.
Sometimes his tics are so severe that he gets hurt — tripping and falling, hitting his head on something, crashing into things.
Sometimes, like lately, the tics are severe and constant, painful and exhausting — for the whole family.
The sound at night keeps everyone awake and they wake up exhausted.
Medications that worked at one time no longer work.
He's been to the emergency room at least six times since the beginning of March.
"The tics are painful physically, but also mentally," Jeremy said. "I feel like I'm imprisoned in my mind. My tics control me, when it should be the other way around. I feel trapped.
"I wouldn't wish this on anybody, not even my worst enemy," he said.
In the 15 years Jeremy has lived with Tourette syndrome, not all those years have been bad.
"Seventh grade was my best year," Jeremy said in a Jan. 15, 2020, YouTube video, his first of a series he had recorded, talking about what he has experienced, reaching out to others with Tourette or to doctors who might have some ideas about what he can try next to help relieve his symptoms.
"In seventh grade, that's when my tics were at their best," he said. "At school I was on the A honor roll. I played football — I love sports. I was normal. I had a future. I was happy. Everything was great."
The following year he had transferred to another school, a private Christian school, where kids picked on him and his tics got worse, which caused him anxiety, which made the tics worse.
Currently, Jeremy is a high school senior at Solid Rock Christian Academy in Inverness and he also takes college classes online.
He also has a girlfriend and a job, working at the school.
"It's the only place I can really work," he said.
However, lately he hasn't been able to go to class or do much of anything.
Sometimes, taking a walk with his mom and his dog, Buddy — a favorite place is Whispering Pines Park — helps relieve the severity of the tics.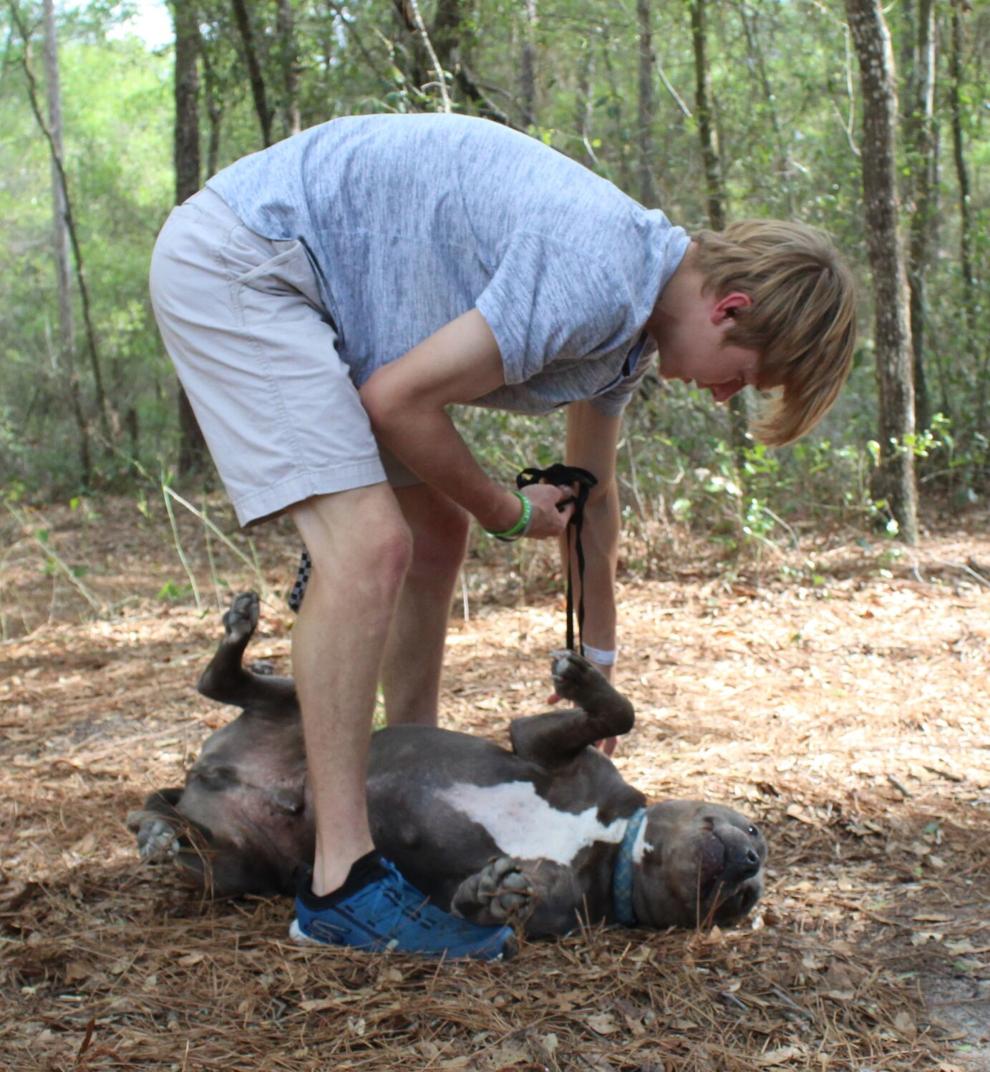 "I used to run," Jeremy said in his May 28, 2020, YouTube video. "I loved running, and it helped my tics, but now when I run, the urge to tic is way, way stronger than it ever was.
"It used to be I'd go for a 2- or 3-mile run and afterward my tics would be completely fine, and during the run they would be fine. But lately I can't go a half mile without gasping for breath, and I can't run as fast as I want to," he said.
In 2017, Jeremy's parents took him to Maryland to be fitted for a mouth device that supposedly suppressed the tics by applying pressure on a nerve in the back of the mouth.
"We spent $15,000 for a device that worked for four days," Jennifer said. "We're running out of options."
Their last hope: Deep Brain Stimulation (DBS), which involves surgery to implant a device that sends electrical signals to areas of the brain that are responsible for body movement. Electrodes placed deep in the brain are connected to a stimulator device that's similar to a heart pacemaker; a neurostimulator uses electric pulses to regulate brain activity.
"The doctors have been telling us that when Jeremy turned 18, there's this miracle, DBS," Jennifer said.
Although Jeremy is now 18, there's a catch.
He's old enough for the surgery and UF Health Shands will do it, but because the FDA has not yet approved this experimental surgery for Tourette syndrome — it is approved for Parkinson's disease — Jeremy's health insurance won't cover it, Jennifer said.
So, they're trying to raise money to pay for the surgery out-of-pocket and the related follow-up costs, a ballpark total of $130,000.
If they have to, Jennifer said they would sell their house to pay for it.
"My parents — I know they're stressed. I see the looks on their faces ... and my dad works so hard. That motivates me to do whatever I can to help them, because they go through as much pain watching me."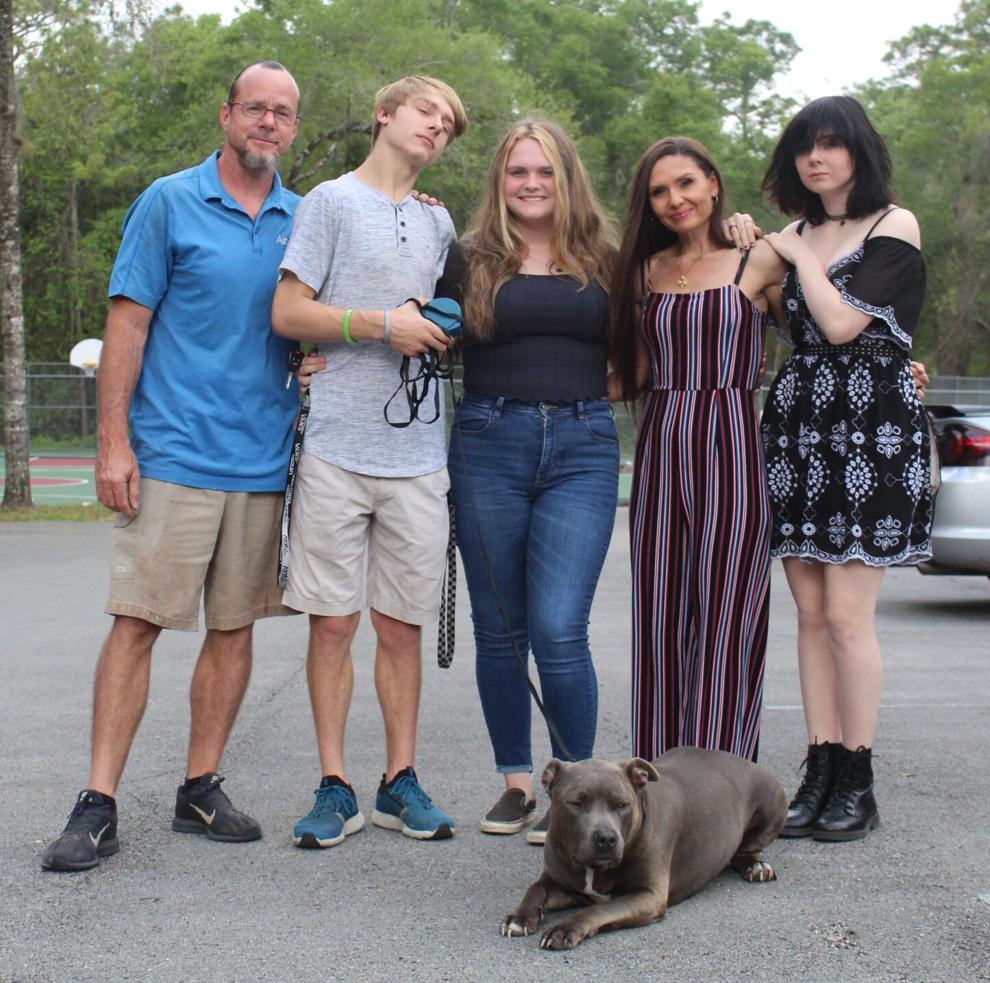 "Right now we're exploring every option," Jennifer said. "We found a doctor in Albany, New York, who's willing to take on Jeremy's case. He likes to take on cases that no one can figure out — but he doesn't take insurance."
They also have a lead on the Rothman Center, part of USF Health, in St. Petersburg, where they would look into possible autoimmune causes, and anxiety.
Right now, life for the Schreifels family is difficult, but it's not all bad, Jeremy said. 
This past February, he got his driver's license.
"It was funny — the day I took my driving test I was so nervous and scared that I'd start 'tic-ing' or would take my hands off the wheel, but I was fine," he said. 
"When I saw his face — I cried," Jennifer said. "He was crying; we were both crying like babies. He did it!"
Jeremy has moments of normalcy when he can play basketball or make an uplifting video to share on his YouTube channel.
He likes to share his Christian faith. He believes God has a plan for his life and there's a reason he has Tourette syndrome.
"I'm not saying I'm unhappy or mad at God," he said. "I'm just in pain. I feel like every time I get four steps forward, I get pushed back 10 steps. ... It really messes with your mind when you can't get any relief.
"Now that I'm 18, I'm feeling a lot of pressure," he said. "I'm 18, I've got a life coming up that's real — how am I going to get better so I can work or go to school and actually figure out what I want to do in life? 
"I know someday I want to be my own boss and I want to do something to help other people," he said. "That's my dream. Right now I just want to get rid of this pain. I can't chase after a dream if I don't have relief and the capability to do it."
By Friday morning, after six weeks of constant, violent tics, Jeremy had finally experienced 24 hours of relative calm, a welcome respite.
However, during the times of calm there's always the underlying thought: How long will it last?
"Having Tourette syndrome has made me the person I am today," Jeremy said. "It's made me more compassionate toward others, and I wouldn't change that. But I wouldn't want to go through it again. I want it to be over."
Learn more about Jeremy Schreifels on YouTube or Facebook by searching "Jeremy's Battle With Tourette Syndrome."