To 15-year-old Allison Grant, an aspiring lawyer, U.S. Supreme Court Justice Ruth Bader Ginsburg was an idol because of her fight for equality within the nation's laws.
So after Ginsburg died on Friday, Sept. 18, 2020, at 87 as the Supreme Court's second woman justice, Allison turned to her dad, Inverness attorney Bill Grant, on Wednesday and asked him for plane tickets to Washington so she could pay her respects.
"I wanted to go," the 10th-grade student of Trinity Catholic High School in Ocala said. "She was really smart; she was passionate about her job and women's rights."
Grant said he was surprised and pleased about his daughter's sudden request.
"I told her, 'if you want to go, let's see if we can make it happen,'" he said. "She's a smart kid; she's just an ambitious kid, an ambitious young woman."
On Thursday morning, in the midst of court hearings, Grant booked tickets to fly out later that afternoon out of Orlando.
"It was the only flight that could get us there in time," he said. "I want to thank my colleagues for canceling some hearings, and to the judges for moving some of my hearings up."
Allison and her dad touched down in D.C. in the evening, and went straight to the Supreme Court building, where Ginsburg lay in repose outside atop the front steps.
It wasn't Allison's first time in the city; she visited there as a fifth-grader of St. John Paul II Catholic School in Lecanto.
"I thought it was really cool," she said.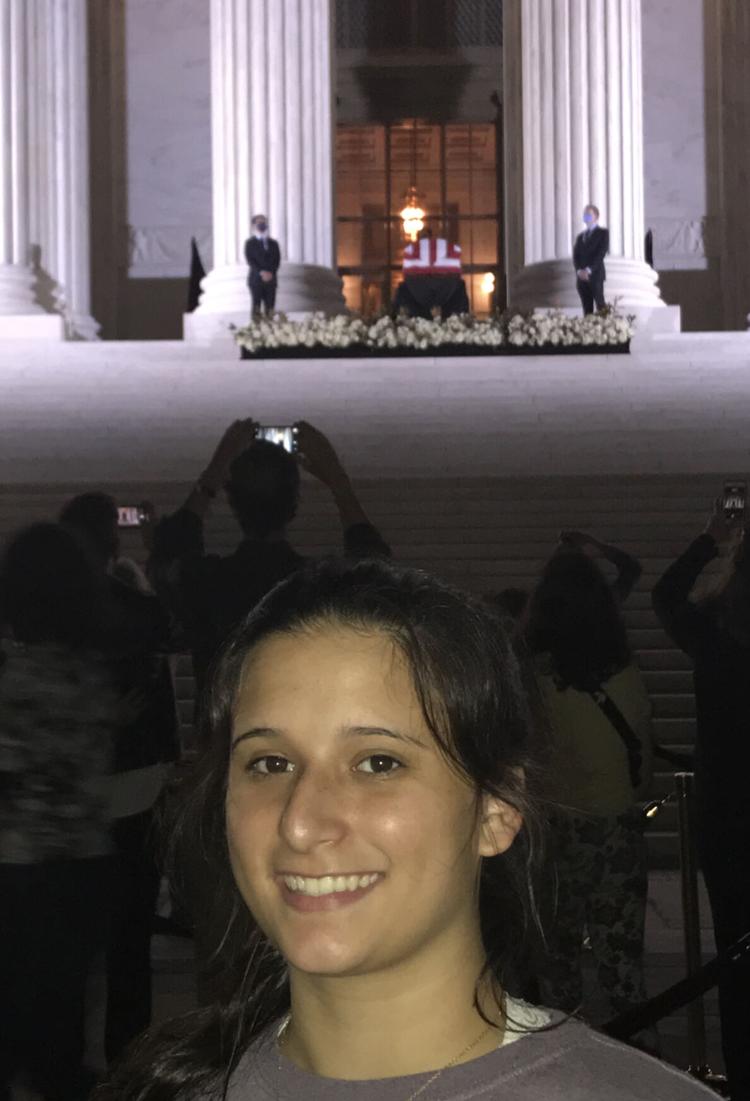 A line of thousands met Allison and Grant as they arrived just a few blocks away from the courthouse of the justices.
Allison was amazed to see so many women of different origins — a testament to Ginsburg's impacts.
"She as an inspiration to women around the world," Allison said. "She inspires others to do better."
Thursday would be the last day the public could see Ginsburg before her casket was moved Friday morning to lie in state at the Capitol, making her the first woman ever to do so in U.S. history.
"I know we were both thinking, 'I hope we make it,'" Grant said.
After a two-and-a-half to three-hour wait, Allison and her dad made to as close as they could to Ginsburg.
Allison said she and her dad spent Friday doing as much touring of as they could of the city before returning home Saturday morning.
"It was a once-in-a-lifetime experience," she said.