Citrus County School Board member Doug Dodd is asking his colleagues on the Marjory Stoneman Douglas Public Safety Commission to brainstorm ways of how state laws can change to better criminalize how threats against schools are made.
After hearing the State Attorney's Office say it won't be prosecuting a Floral City man for threatening to attack two local schools, Dodd said Tuesday he wants to address the "legal issue" keeping prosecutors from charging those who say threats, rather than write them.
Dodd said he's requesting the discussion topic as an agenda item for the Marjory Stoneman Douglas (MSD) Public Safety Commission's next meeting on Oct. 15 and 16, so the 16-member board can recommend to lawmakers how to legally define prosecutable threats. 
"Credible threats, regardless of how they're made need to be acted on, and the law needs to be adjusted to cover threatening actions or threatening behavior," he said. "An incident like this can happen anywhere in the state…It's a legal loophole that we need to close."
In 2018, in response to that February's deadly mass shooting at Marjory Stoneman Douglas High School in Parkland, the MSD Commission was created and tasked with sharing school-safety proposals in annual reports to the state legislature until July 2023.
Local lawmakers Sen. Wilton Simpson, R-Trilby, and Rep. Ralph Massullo, R-Lecanto, already agreed to introduce changes, at this legislative session in January, to statutes dealing with threats.
Prosecutors announced Aug. 15 that Ryan Scott Connell's purported threats against Inverness Primary and Citrus High schools on July 31 and Aug. 1 don't meet any statutory criteria needed to pursue charges.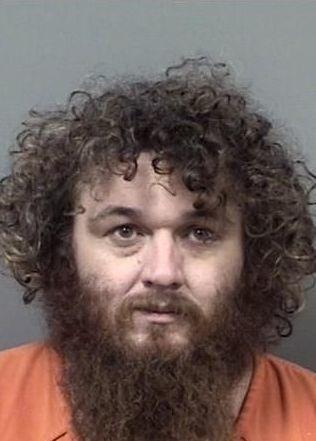 Connell made separate comments in front of several Citrus County Sheriff's Office deputies, a jail psychologist and to his father in recorded jail phone calls, according to reports.
In order for Connell to be be charged with "writing threats to do harm or kill," the 34 year old had to document his threats and post or share them in a manner that allows others to see them, Assistant State Attorney Blake Shore explained to sheriff's and school district officials.
Connell has a court hearing scheduled for Aug. 28 to go over the status of a probation violation — a failed drug test in Mental Health Court — that reportedly spurred his outbursts of threats.
Dodd said alarming comments like Connell's fall under the same category as someone who publishes them.
"We promote the slogan, 'See something, say something,'" he said. "'Hearing something' falls into the same idea as 'seeing something.'"