Local lawmakers say they're looking to tighten up loopholes in state law after learning that a Floral City man can't be prosecuted for making multiple threats to do harm to students at two local schools.
After hearing the State Attorney's Office won't be prosecuting Ryan Scott Connell for threatening to "shoot up" Inverness Primary School, state Sen. Wilton Simpson, R-Trilby, and Rep. Ralph Massullo, R-Lecanto, agreed Monday that laws needs to be changed.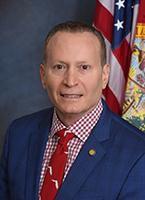 Prosecutors announced Aug. 15 that Connell's comments, made separately in front of several Citrus County Sheriff's Office deputies, a psychologist and on phone calls placed from the Citrus County Detention Facility don't meet the criteria necessary to charge him under a state law forbidding "written threats to kill."
In an email, Assistant State Attorney Blake Shore explained to sheriff's-office officials that Connell had to document his threats and post or share them in a manner that allowed others to see them in order to meet the standard needed to charge him under that statute.
"That defies common sense, and it's part of the reason why we're in the state we're in," Simpson said.
Connell, 34, has an Aug. 28 hearing in felony court to go over the status of his probation violation, which stemmed from a July 31 failed drug test in Mental Health Court that reportedly spurred his anger and led him to make the threats to bailiffs and his jail psychologist.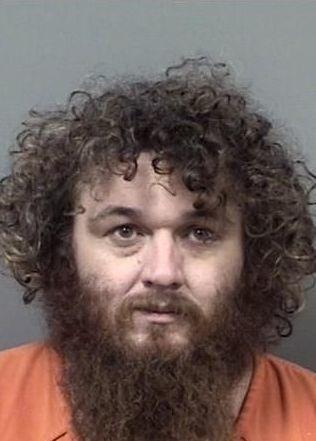 Simpson and Massullo said they'll be introducing ideas to their colleagues for their early legislative session, which starts January.
"I won't make any promises about any legislation, but I certainly support that legislation," Massullo said. "I know that this Legislature will look hard at this issue and several others."
Simpson compared Connell's behavior to that of Nikolas Cruz, the 19-year-old who shot and killed 17 students and staff last February at Marjory Stoneman Douglas High School in Parkland.
Reports show that Brevard County authorities and the FBI received numerous tips about threats Cruz made prior to the slayings at Marjory Stoneman Douglas.
"Where does that stop?" Simpson said.
Simpson said known and credible threats made by a person who has the means to act on them have to be criminalized, written or not, and this is just one more legal hole that needs to be filled to help protect people and places.
"We've got to change this law again to be more specific," he said.
Massullo said Florida's Red Flag Law, which then-Gov. Rick Scott signed into law last March as a provision of the Marjory Stoneman Douglas High School Public Safety Act, should be applied in cases like Connell's.
Massullo noted that access to mental health services and resources also have to be supported and made available.
Red-flag laws enable police or relatives to petition a judge to order the removal of someone's access to firearms if they're a danger to themselves or others.
Sheriff's office investigators did not find firearms in the camper Connell resides in at his father's residence. Connell's father keeps his firearms under lock and key, he has told police.
"We all have our First Amendment rights to freedom of speech," Massullo said, "but if you execute that right in such a way that you're threatening harm ... you need to lose your Second Amendment right."