Citrus County continues to see a staggering spike in COVID-19 cases as infected local residents head to testing sites to learn their condition and hospitals for care.
While both local hospitals reported they have the capacity to take in patients in case the surge continues, they are preparing for the worst if it happens.
Citrus Memorial Hospital is narrowing its patient visiting policies amid a local, surge of new COVID cases that is being mirrored nationally.
"In order to protect our patients, visitors, physicians and caregivers from the spread of the coronavirus, we are enacting the following modified hospital visitor policy," the Inverness hospital said.
Bayfront Health Seven Rivers spokeswoman Jennifer Siem told the Chronicle that her hospital is seeing the recent surge.
"In June, our daily average census was three to four COVID-19 patients and in July our daily average census was 12 to 13 COVID-19 patients," she said. 
"We have seen an increase and are currently caring for 33 COVID positive patients.  Patient numbers and unit bed availability are fluid throughout any day as patients are discharged and admitted," she said.
 CMH's adjusted visiting policy is:   
• Visitors are not allowed to patients who are positive for COVID.
• Visitors must be adults age 18 or older unless they are the parent of a child who is a patient.
• Visiting hours are from 7 a.m. to 7 p.m. with only one visitor allowed for that patient for that day.
• One visitor is allowed per patient undergoing a procedure but must wait in designated waiting areas.
There are exceptions and they can be found at tinyurl.com/n4v6ez8s.
Bayfront Health Seven Rivers in Crystal River is still maintaining its visiting policy modified back in February, allowing visitors from 10 a.m. to 6 p.m., seven days a week. Patients are allowed one at a time and can switch with other visitors.
The review of visiting policies by hospitals comes as the number of cases rise at levels not seen since the virus' outbreak more than a year ago both nationally and locally.
During the week of July 9, 2021, to July 15, 2021, there were 158 new COVID-19 cases in Citrus County. A week later, from July 23 to July 29, the number had jumped to 657 new cases, according to the Florida Department of Health website.
In addition, the percent of positive cases among those being tested is also rising.
During the week of July 9, 2021, to July 15, 2021, 11.2% of those asked to be tested were positive for the potentially deadly virus. A week later, from July 23 to July 29, the percent had shot to 21.1%.
There have been 12,753 cases in Citrus County and in Florida nearly 2.6 million.
No recent deaths in Citrus County have been reported due to the disease.
Citrus Memorial Hospital spokeswoman Katie Myers told the Chronicle if there is a surge in those needing hospitalizations, CMH would be ready.
"Just like last year, we have a plan should Citrus Memorial Hospital see a sudden crush of COVID-19 patients requiring isolation," she said. "Our focus at this time is on providing staff with equipment needed to assess and care for patients. We have not yet enacted our surge plan but are prepared to do so if necessary in order to provide the best care for our community."
Siem told the Chronicle her hospital's visiting hours remain the same.
"We continue to be laser focused on the health and safety of our patients and employees, following CDC guidance and our enhanced cleaning protocols," she said. "Our hospital remains prepared to care for all patients who need medical attention and we encourage patients experiencing a medical emergency to seek care promptly. Our visitation policy has remained consistent over the last several months with restrictions in place to maintain a safe environment." 
According to the U.S. Department of Health and Human Services, of CMH's 24 ICU beds, seven were still unoccupied. Nearly a third of general inpatient beds are empty.
According to the agency website, all of Seven River's 16 ICU beds are occupied and about 27% of its inpatient beds are empty.
Information about COVID patients is not available on the website.
Myers said only a small fraction of her ICU beds have COVID patients.
Citrus County's hospital patient ratios are similar to that of those throughout Florida.
"Florida hospitals currently report that 82.64% of their inpatient beds are currently in use and 18.88% of those inpatient beds currently in use are for COVID-19," Tiffany Vause, AHCA deputy chief of staff, told the Chronicle. "There are currently 87.03% of ICU beds in use in Florida, and a total of 34.23% of the ICU beds in use are in use for COVID specifically."  
Meanwhile, CMH CEO Ginger Carroll urged Citrus County residents to get vaccinated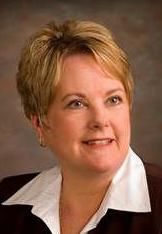 In an email to the Chronicle, Carroll wrote, "Across the country, hospitals are seeing that a majority of COVID patients being admitted are unvaccinated."
"One of the safest and most effective ways to end the pandemic is to get vaccinated and our community partners have made that so easy to do. I strongly encourage anyone who hasn't received the vaccine to visit the Department of Health."