"I was 7 when the war started. I am now 90 years old. ... As a young girl during the years before the Nazi occupation, my world consisted of my family, our restaurant in Fille, my friend Jacko, and the Sarthe River that flowed near our home." — Annette Hee Brunner, "Annette Remembers"
As a boy, Mark Brunner, now retired from the Citrus County School District and currently a professor of Educational Leadership at Saint Leo University, loved hearing his mother and grandmother's "wartime bedtime stories."
"When we were little, my grandmother lived with us, and instead of regular bedtime stories, she and my mom would tell us their stories from the war, so we heard them all through our childhood," Brunner said in a video interview with his mother, Annette Brunner, from her home in Ohio near Lake Erie.
"Then in 1959, when I was in second grade, I went to France with my mom and grandmother, and all of these stories came to life," he said.
His mother had spent her early childhood years in Le Mans, France, before immigrating to the U.S. with her family in 1948.
Throughout her life, Annette has kept a diary of her memories and a photo album of pictures from her years as a girl and a young teen growing up in France before, during and after Nazi occupation during World War II.
When Mark retired from the Citrus County school district and took a job teaching at Young Harris College in Georgia, the school had a "War Remembrance" presentation and invited Mark to share his mother's stories.
"So, I took those stories and put them into the form of a presentation ... and then around 2013 I began thinking about organizing them into a book. Two years ago, Mom and I sat down earnestly and began putting the stories together in book form," he said.
A carefree life interrupted
In the summer of 1940, I saw the German occupation through the eyes of my parents. I saw how the occupation suppressed their spirits and the spirits of those around them. ... (Yet) the love of place and a devotion to family counterweighted the heavy pall that hung over our town due to the occupation and eventual bombing by the allies. ... I thought my life in France would last forever….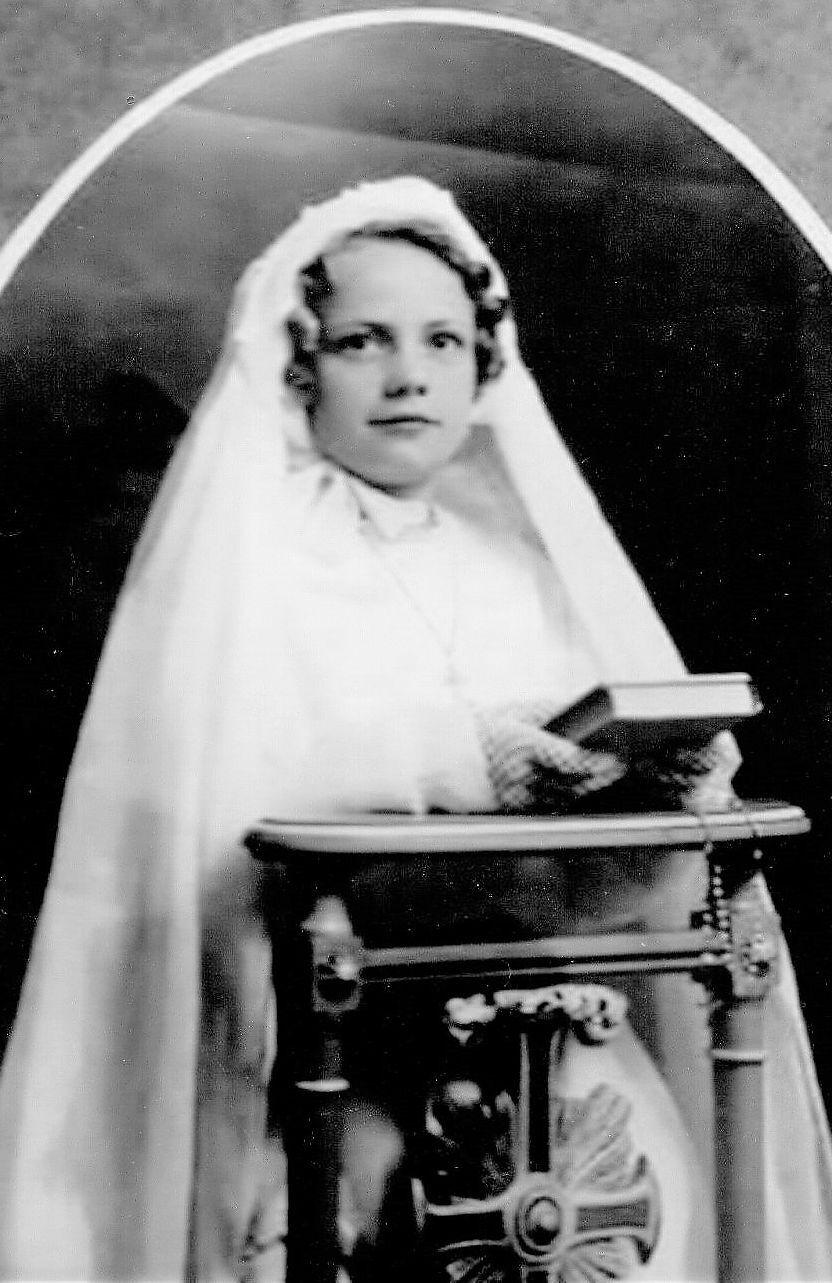 Annette grew up in Fille and later Le Mans, France. Her parents were business owners. Life was carefree.
The memories of my childhood in Fille are easy to conjure up. I can recall being 7 and playing in the street behind the restaurant and bar that my Mama and Papa owned in this small village on the outskirts of Le Mans, northwest France.
The ecole (school), eglise (village church), butcherie (butcher shop), boulangere (bakers) and modest restaurant and bar my parents owned are fixed in my mind as they were before the war began. They were all within easy walking distance from our home.
As a young girl, I walked the narrow cobblestone streets of this picturesque resort village. The river Sarthe, which ran through the center of town, was the main attraction. The river's deep shaded pools and overhanging willows drew fishermen and vacationers to its banks during the summer months.
Annette still recalls the first hints of war when French soldiers came to her village in 1939, before the war actually began.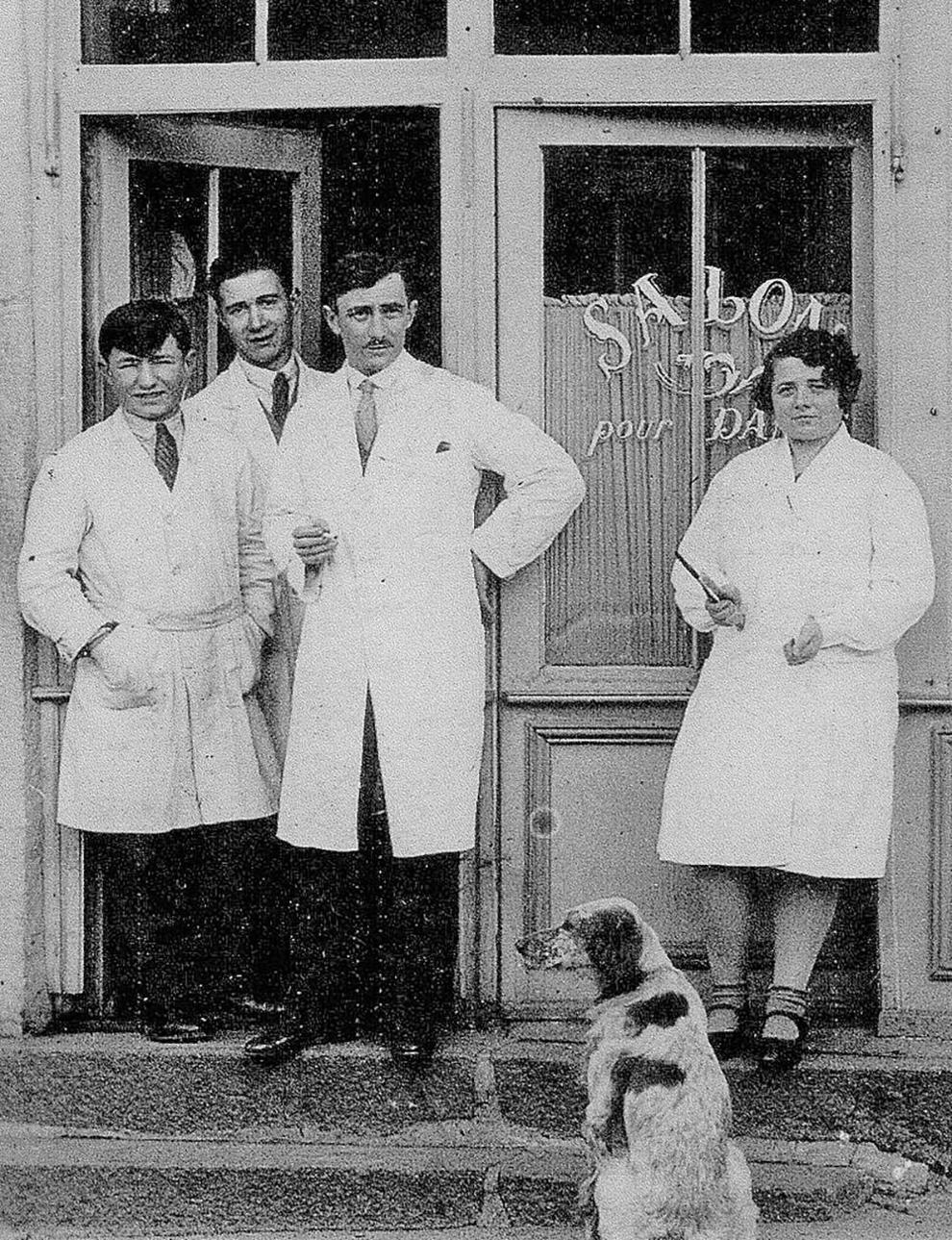 Her family's restaurant became a gathering place for the French soldiers, and the officers held meetings there nearly every night.
Talk of a possible war was the only topic in the smoke-filled meeting room each evening. The restaurant was very profitable for my parents at that time. Soldiers came and went as they were called to the defense of France.
There was one French soldier nicknamed, "Coco" of whom I was particularly fond. He came every day for his meals and took time to visit and talk with me.
He had a patch over one eye. The uncovered eye revealed kindness and gentleness noticed by other soldiers and villagers. For that reason, he was named "Coco belle oeil" (pretty eye) by our family. He drew pictures for me with a stub of white chalk on the blackboard I had for my schoolwork.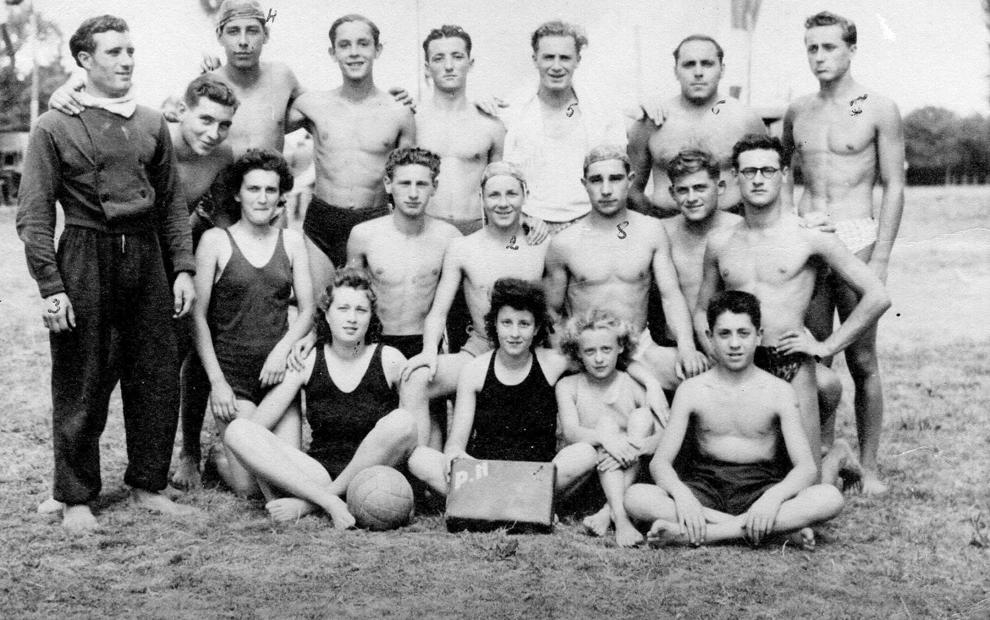 I looked forward to seeing him each day and anticipated what creation he would draw for me. ... As a special gift to me, he drew a Mickey Mouse on my chalkboard before he left for the front and signed it "Coco belle oeil." I cherished this work of art as if it were the Mona Lisa.
'Hell on earth'
The Germans came and occupied Annette's village in September 1940.
She remembers watching with fear the triumphant entry of the German army, marching in parade formation, swastika flags flapping in the wind, soldiers swinging one leg in unison high into the air while the other was held rigid and unbent.
I learned later that this was called a goose step, she wrote in her book.
When the Germans came, everyone in the village shut and locked their street-side shutters. With the village so tightly closed, it felt as though its spirit suddenly and mysteriously had disappeared, Annette wrote. By closing their shutters, people closed off a life that once was.
Mama was sobbing while watching and hearing the heavy marching steps of the German soldiers and the Hi Lo, Hi La songs they sang as they marched through Fille. To our ears, their marching song was an ominous chant; I knew from the look of my parents and sisters that something dreadful was happening.
In 1943, the bombings began.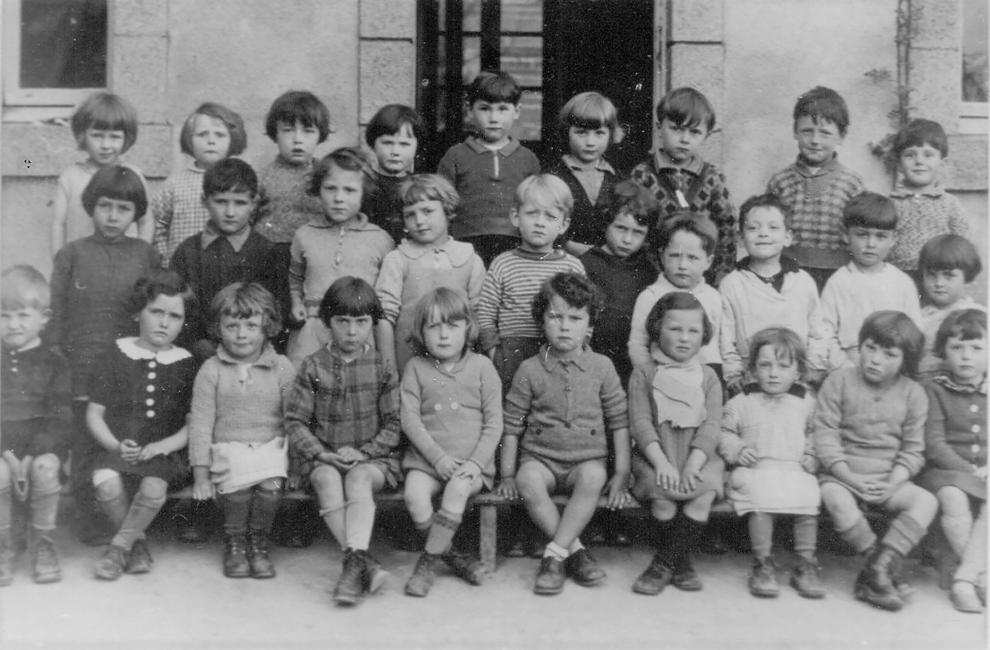 They had to keep the shades down on the windows. There was a dusk-to-dawn curfew in place. Anyone who dared being outside during those times risked being shot, Annette wrote. We never knew which night would bring the bombers and the bombings; therefore, we never went to bed completely undressed. At the first sound of the siren, we jumped out of our beds, grabbed our shoes, skirts or blouses, and ran toward our shelter place under the stairway.
We were told that the space underneath the stairway of a house always escaped destruction from a bombing, if it didn't suffer a direct hit.
We usually had chairs underneath the stairs and sat crowded together while anxiously awaiting the first bombs to fall. Mama always had a suitcase containing important papers by her side. Before the bombing started, we could hear the bombers approaching. The sound of the planes was frightful; they had such monotonous tones, all in unison, like distant thunder rolling closer with each passing minute. Their engines grew louder as they approached their target in our vicinity near the factories. We always knew that unless their target was another city, our town of Le Mans would not be spared.
The first bombs released were very close to us, so close that everything in the house trembled. The sound of the planes was thunderous, frightful. Their engines grew louder as they approached the factories; the bombs seemed to be raining down right on top of us. The force of their explosions opened doors in our house and the smell of smoke quickly filled our neighborhood.
The glow of the fires could be seen through a crack in our stairway door. How could anyone survive such a hell on earth?
Liberation!
Annette and her family did survive and were among the grateful French people who welcomed the American and Canadian soldiers who liberated them, throwing them a parade with shouts of joy.
Eventually, Le Mans became alive again, and we were free. I wonder if people of today realize what true freedom really means and how precious it is, Annette wrote.
We were French once again. We were "unoccupied."
Epilogue
In October 1948, Annette and her family left France for America, settling in Ashtabula, the northeastern corner of Ohio.
That's where Annette met Larry Brunner, a World War II Navy veteran, whom she married in 1950. Larry's family owned a dress manufacturing/retail fabrics company, the Brunner Company, and Annette worked as a hairdresser.
The couple had three children, Mark, Kirk and Jennifer.
Annette and Larry lived in the village of Geneva-on-the-Lake, west of Ashtabula, for 69 years, until Larry's death in February 2020.
Annette still lives in Geneva-on-the-Lake.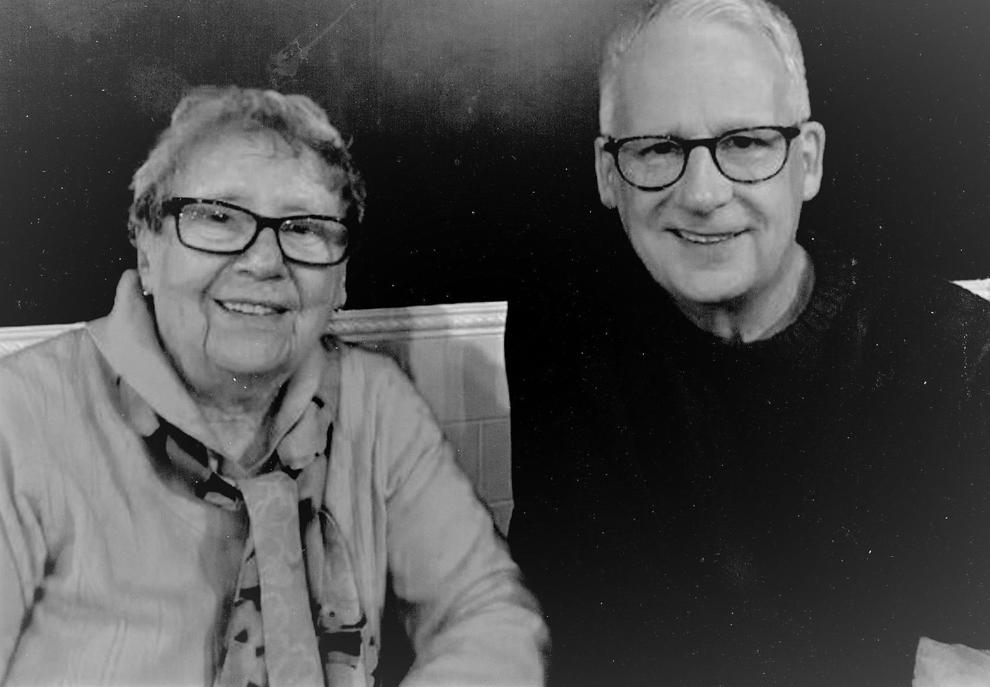 During the video interview, Mark Brunner said a newspaper in Le Mans, France, is interested in his mother's memoir.
"At first, my goal for the book was to have something to give the grandchildren and great-grandchildren, but it has gone beyond that, I think," Annette said.
Copies of "Annette Remembers" can be purchased through Amazon.com.
Contact Mark Brunner by email at: mdbrunner51@gmail.com.