A 53-year-old Floral City man was arrested and charged with one count of aggravated assault with a deadly weapon without the intent to kill and one charge of felony battery on Tuesday, March 30, after an altercation with another man.
According to an arrest report, William Estill Skaggs allegedly put a spring-loaded pocket knife to the throat of a man sitting on a couch who was  "venting about life" to another person in the room.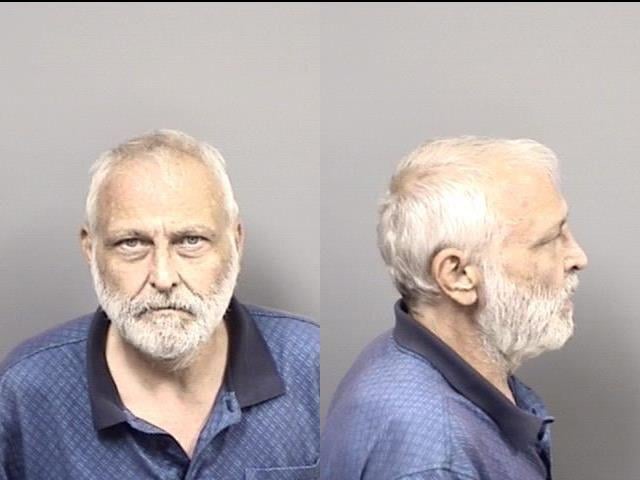 The report states that Skaggs thought the victim was talking badly about him, which caused him to get upset, "get into" the victim's face and put the knife to his throat.
Next, Skaggs reportedly punched the victim in his face and said he wanted to go outside and fight him, but before that could happen, two men there separated Skaggs and the victim.
Witnesses told the arresting officer they heard Skaggs say to the victim, "If I don't come over there and backhand some of your teeth out, I'll give you $100," before slapping and punching him in the face.
Another witness said he and another witness tried to get Skaggs to calm down until Skaggs "pulled out a knife and began to act erratic."
When interviewed by the arresting officer, Skaggs said he was at the residence to work on a water pump when he got into a verbal argument with the victim and that the victim "threatened him with a machete" by "setting it down beside him."
He said he punched the victim in the face "so he could not grab the machete," and pulled out his pocket knife because someone else in the residence picked up the machete.
Skaggs said as he was leaving the residence he was "being followed to the door" and waved his knife to get them to back up, saying, "Come at me with a knife (or) anything, guys, and I hate to say it — I've been trained to do (stuff). I don't know if you have, but this might not be the best day for you."
Skaggs was handcuffed and transported to the Citrus County Detention Facility for booking and processing.
Upon arrival, Skaggs complained of chest pain and requested an ambulance. He was taken to Bayfront Health emergency room and was later medically cleared and returned to the detention facility.
Skaggs' felony battery charge is due to a previous battery conviction on Oct. 1, 2018.
His bond was set at $4,000.