Saying setbacks are "outdated obstacles" to commercial growth, Inverness City Manager Frank DiGiovanni is asking the city council to do away with an ordinance that places minimum distances between bars and schools, libraries, playgrounds and churches.
The city council will consider the ordinance change during its meeting at 5:30 p.m. Tuesday at city hall, 212 W. Main St., Inverness.
DiGiovanni said setbacks between alcohol establishments and family centers, such as parks, daycare facilities and hospitals, were born in the 1980s amid concerns that "seedy" bars could infiltrate neighborhoods.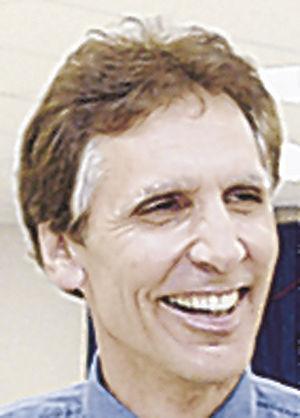 Today, he said, that is no longer an issue and is keeping business owners from opening stores, restaurants or hotels in the city.
"It's time to deal with this," DiGiovanni said. "We've been having these conversations for over 10 years. Setbacks were an absolutely necessary thing to have in the past. Society's changed. The Inverness community has changed. It's no longer an obstacle that's tolerable."
The current ordinance requires separations of 100 feet to 300 feet between bars and eight categories, including churches, hospitals, schools and playgrounds. The setback is less for restaurants that sell alcohol.
The proposed ordinance eliminates all the setbacks. In its place are prohibitions against alcohol sales and consumption in the city parks unless specific permitted approval is granted by the city.
The proposal also prohibits alcohol use at school-sponsored sporting events.
DiGiovanni, in the agenda memo to council members, said alcohol-related setbacks are slowing commercial growth in the city.
"Some regulations of the past no longer have value for the present or future, and have become an obstacle," he wrote. "We can ill afford to lose investment due to outdated obstacles."
Asked in an interview if the city has lost potential business because of the setbacks, he said yes.
"I don't know if that's a luxury moving forward," he said.
DiGiovanni said alcohol setbacks were put in place during "the Joe Redner scare," referring to the Tampa adult entertainment business owner who tried unsuccessfully to open a nude lounge in Homosassa.
"That part of society has changed dramatically," he said.
Tuesday's council agenda is a busy one. It includes:
• final reading on a voluntary annexation of the Eden New Horizon property. Citrus County officials have objected, saying the annexation doesn't fit the law's criteria. City officials say it does, and the matter may end up before a judge to decide.
• the presentation of the 2018 city audit.
• a vote on an update of the personnel manual.