Karen Esty watches for rain like her life depends on it.
She lives on Wilson Street, in Inverness, in a subdivision called Inverness Acres north of State Road 44 that was first platted half a century ago. She is one of the few people living on her road, and in the subdivision for that matter.
To the south is Inverness Villages: also platted 50 years ago, also made up of mostly vacant sandy lots overgrown with scrub oaks and pines.
Most of the 2,051 lots in the two subdivisions are owned by the same Miami-based Inverness Properties Corporation.
The handful of residents do not see school buses on their streets, nor ambulances, or firetrucks.
The two subdivisions don't have paved roads. Instead they are crisscrossed with roads made up of sugar sand that gives under a vehicle's tires enough to entrap the most experienced driver. Deeper in the subdivisions, the roads narrow and vegetation paws the sides of vehicle as they venture deeper into the heavily wooded communities. Not even four-wheel drives are a sure bet to get out without help.
And when it rains, it's worse.
With deep potholes that fill with water and stretches of standing water meters long and wide, the subdivisions' roads become an aquatic obstacle course.  And it's a course most service providers can't, or won't, risk.
"An ambulance? If it's raining, no. They'd be hard pressed ... to make it," Esty said. "A firetruck? They couldn't make it."
Esty bought her home in 2012. The dirt roads were better then.
A year later school buses stopped coming in.
"There were too many complaints the roads were too bumpy and they were becoming impassable, especially when it rained," she said. 
The post office had stopped delivering mail to individual mailboxes a few years before.
"The roads are bad and they don't want to get stuck," she said of the post office.
Residents of the two subdivisions feel as if they have been orphaned when it comes to their roads.
The problem is that the plats for the two subdivisions, without paved roads, were accepted by the county half a century ago. Soon later, the county presented the plats to Inverness. The subdivisions are inside the city limits.
But part of the city's plat acceptance was that the city would not be responsible for the subdivisions' roads.
The majority of the combined 2,000 plus lots are still owned by Miami-based Inverness Properties Corporation.
"The roads weren't that bad when I moved here. But now the holes just get deeper and deeper ... and the sides of the roads are getting higher and higher and the road is getting lower and lower."
Fifty years after platting the land, it's difficult to say what the original developer's plans were when it came to the subdivision's roads.
That doesn't much matter anymore.
In 2017, the local court ruled in a lawsuit that the county wasn't obligated to pave roads in Inverness Villages Unit 4 based on a $143,600 bond that the developer, Continental Land Development One, gave the county in 1972. In the case, Judge Patricia Thomas said the agreement never required the county to pay the entire cost of building roads in the community, only that the bond be used toward the construction of roads.
In 2012, the county did use that money toward pavement of roads fronting 41 homes. Residents helped pay for construction through a special assessment. Nothing's changed much since.
Part of the problem is that once a government entity starts regularly repairing or applying gravel to the dirt roads, they become responsible for their continued maintenance, something local governments don't want.
The residents in the two communities are at an impasse. They cannot afford to overhaul the precarious sandy roads and build paved ones. But they also don't want to stand by and watch their dirt roads keep deteriorating.
That's where Inverness comes in.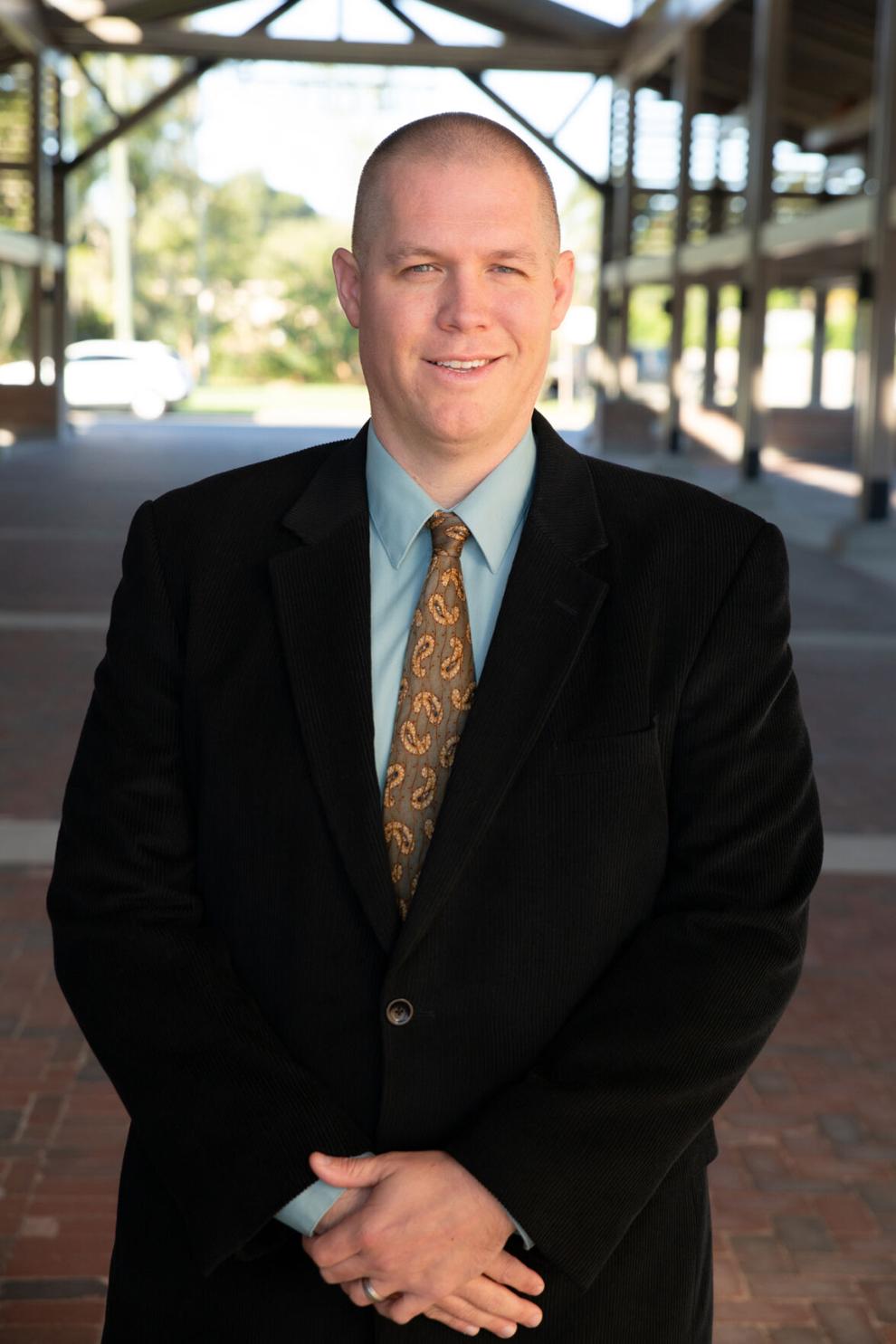 City Manager Eric Williams thinks it would cost about $30 million to pave all 16 miles of the two subdivisions' roads. But that's an amount the city doesn't have in its coffers.
So the city last week hired consultants Kimley-Horn to apply for U.S. Department of Housing and Urban Development grants that were allocated to Florida. The money is earmarked for disaster mitigation and Williams and the consultants thinks this project qualifies.
The city also has some skin in the game when it comes to the two subdivisions.
As long as the majority of the lots go undeveloped and unimproved, the subdivision represents a missed opportunity for property taxes.
For Williams, it also represents a problem that has gone unfixed and people continuing to do without.
"It's a problem that has to be solved ... and can't persist," he told the Chronicle as he drove through the subdivisions.
How it will be solved is not certain, but what is certain is that it can't be left to the residents to solve, Williams said.
Although Williams and the consultants he's hired are asking for $32 million in grants to do the roads, he admits he doesn't know how much he'll get, if anything. He also won't know the full cost. Along with roads, he also wants to provide water and sewer to the areas, so that will cost more, he said.
He thinks it's important that residents and owners of the lots have some buy in, he said, and pay for some of the paving and utilities.
"The goal is to make it exceedingly affordable," he told his council bosses last week.
Williams said this is important to the city.
While the former city manager focused on revamping the downtown and depot district, an expensive endeavor for a city of about 7,000 people, Williams said that Inverness' economic wheels now need a different kind of priming.  
What the city needs is affordable, working-class housing, which will generate taxes but also draw more businesses, as well as employers, to the city.
Williams said critics' complaints isn't lost on him. Some say people who bought homes on dirt roads knew what they were getting and paid less than others who bought on paved roads.
But Williams said that developing places like Inverness Acres and Inverness Villages is important to the city in the long run.
For one thing, the city has a tax problem.
According to a 2019 consultant's presentation to the city council, commercial properties typically make up about 25% of a community's tax revenues and residential properties make up the bulk of the remaining 75%.
But in Inverness, that's flipped on its head. In Inverness, 68% of property taxes are collected from commercial properties and the rest from residential.
Putting taxes and revenues aside, Williams poses another argument: It's the right thing to do.
While Florida is a buyer beware state when it comes to developments, residents in the two suburbs are already taxpayers and deserve better than having to worry about whether an ambulance or firetruck can reach their home, he told the Chronicle. They don't deserve to be abandoned.
"I've watched this situation for almost a decade ... the residents can't afford to do this in their own," Williams said.
The problem is the city can't afford to pave the dirt roads either, at least not without federal or state help.
Williams last week convinced his council bosses to spend as much as $20,000 to fix some of the worst dirt roads to make them passable for at least emergency vehicles. That's a first in the past decade.
It's not a long-term solution, but it's a start and better than anything that's been done before now.
Councilman Cabot McBride said that when first elected in 2008, his first call from a constituent was for help about a dirt road in one of the two subdivisions.
He described the $20,000 as "a Band-aid on a patient that needs a heart transplant" and wants to start the process of asking for federal help and evaluating some of the costs.
Many of the residents of the subdivision said they know their roads may not be paved anytime soon, but would appreciate some measure of assistance.
"I love our little neighborhood," Maureen Baird told the council members during their regular meeting this month.
But with no mail and garbage collection being spotty, "I think it's time we do something," she pleaded.
"We have elderly folks ... living there," she said. "It's time we do something, (but) I don't know what that something is."
If nothing is done, residents will see more of the same.
Esty will keep watching the weather.
When it's going to rain she will have to decide whether she can make it to the store and back before her road is a mud trap.  
When the roads are flooded, people drive onto their neighbors' front lawns to get above the waterline.
"We pay county tax, city tax, and gas taxes and it all goes splueee," she said.       
Why did she buy her house on a dirt road? Like many in Citrus County it's what she could afford.
If nothing is done Nelson Piovet will keep using his four-wheel drive truck to haul out neighbors and delivery people who get stuck in the roads.
His wife bought the house in 2006 before she met him and he moved in in 2011 after they married. He said sellers told his wife the plan was to pave the road soon.
"Now we know," he told the Chronicle.
Piovet also lives on Wilson Street. He has a rut in his front yard because people drive there to get off the road.
"Even the police officers drive through yards," he told the Chronicle, laughing.
And when people get stuck, "I pull them out. I'll keep pulling them out.
"Sometimes Uber drivers, food delivery, FedEx," he said.
The owner of Set The Hook in Crystal River said he and his wife can't afford the current housing market. So like many, they're stuck.
"Right now houses are way too expensive," he told the Chronicle.
And no one has built a new house near his home since at least 2009, he said.
He fears property values going down and no one wanting to move to the area.
He has brought truckloads of dirt and fill by himself to patch the roads near his home but it didn't last.
"It was beautiful when it was done," he said, shrugging. "But now we're right back to the mud and potholes."