There was plenty of beat Saturday, April 10, on Lake Henderson during the inaugural Pan Am Dragon Boat Race and Festival on Lake Henderson.
The event, which was free and open to the public at Wallace Brooks Park, featured 22 teams competing on a 300-meter course on Lake Henderson.
The typical crew of a dragon boat consists of 20 paddlers, one drummer and one steerer.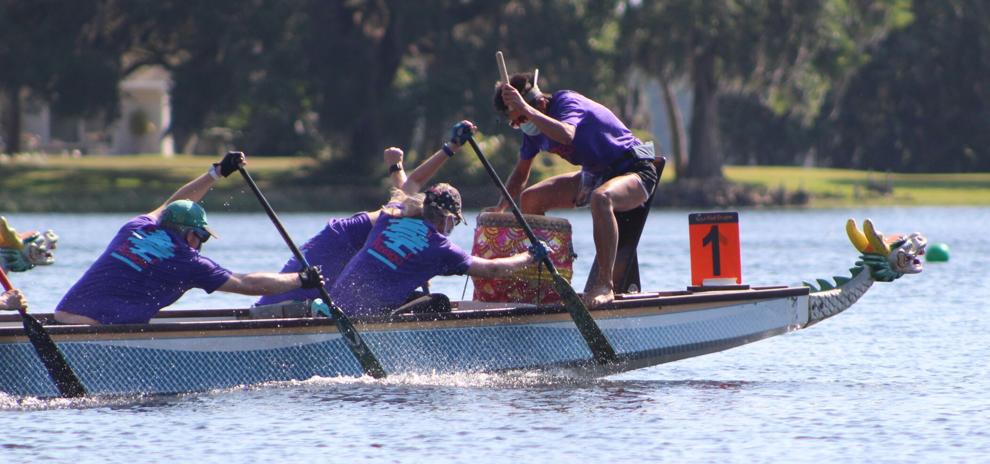 Pan Am alone produced more than 45 events in the U.S. in 2019, dozens of which occur in Florida. They also sell and lease dragon boats to various clubs.
Pan Am was originally planning to conduct the Inverness race and festival in 2020, but due to COVID-19, it was postponed.
In addition to the dragon boat races, there were a number of craft and food vendors for spectators to enjoy.