Citrus County Fire Rescue crews were dispatched to a vehicle fire in the late morning hours Wednesday, May 12, according to a CCFR spokeswoman.
The call came in at 10:52 a.m., reporting a Hummer was on fire at South Alabama Avenue and West Grover Cleveland Boulevard in Homosassa.
The occupant of the vehicle had just filled up gas cans at the Texaco Food Mart on West Grover Cleveland Boulevard, Marsh said. Engine 3 from Homosassa arrived on scene at 10:59, and the blaze extinguished at 11:09 a.m.
Fire crews found four 5-gallon containers filled with gasoline in the back of the vehicle.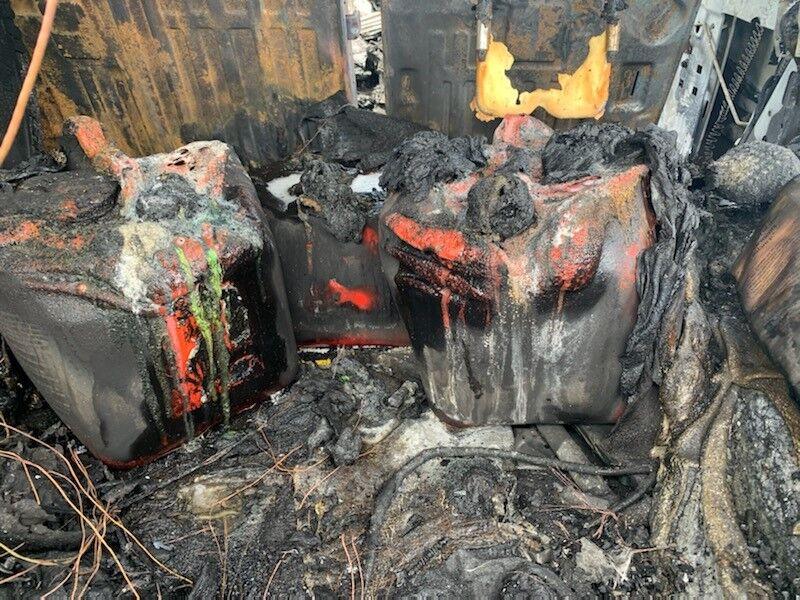 There was one injury, Marsh said, and the person refused transport against medical advice.
The Florida State Fire Marshal was on scene to conduct an investigation and Florida Department of Environmental Protection was notified and will coordinate cleanup of the fuel spill.
Fire crews cleared the scene at 1:36 p.m.
Official cause would need to be determined and confirmed by the Florida State Fire Marshal's Office.