Old Homosassa will be a blur of activity Saturday as the community prepares to host the 22nd annual Homosassa River Fireworks Festival & Poker Run.
The event, which benefits Citrus County Blessings, will begin at 9 a.m. with the poker run at MacRae's and has several stops throughout the day ending from 4 to 6 p.m. at the new Florida Cracker Riverside Resort. There will be contests, specials, live music and more throughout the day at several participating locations: MacRae's, The Freezer, Crumps Landing, Shelly's Seafood, Old Mill Tavern, Marguerita Grill and the Florida Cracker Monkey Bar.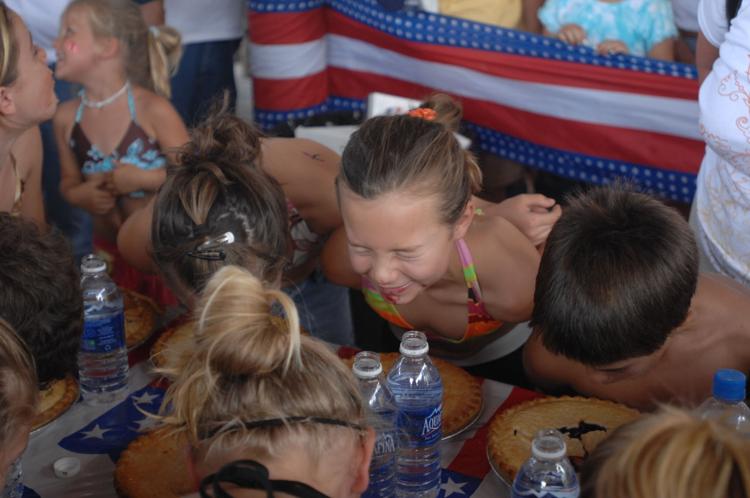 The daylong festivities will be capped off with a fireworks show tentatively scheduled to begin at 9 p.m.
The cities of Inverness and Crystal River, canceled their respective events due to the COVID-19 pandemic.
The current health crisis weighed on the mind of event organizers, said Blair Hensley, the "Bus Boy" fireworks guy. With most, if not all of the events occurring in restaurants, which are required to follow CDC and state guidelines for social distancing, crowds will not be able to swell.
"It's not in a public place; all restaurants are following CDC guidelines," he said. "The fireworks are in the middle of the river, you'll be able to see them from a long ways away. It's not like we're going to be a place. Everyone understands the social distancing, it's up to the individuals: they know what to do."
However, Hensley admitted, it falls on eventgoers to enforce social distancing guidelines.
"Everyone is cognizant of them," he added.
Those who have concerns or pre-existing health conditions should exercise caution.
"Don't come out, it has to be on that person to know what they come into," Hensley said.
The purpose of the event is twofold, Hensley said: Proceeds will benefit Citrus County Blessings, a program that helps provide food for underserved families throughout the county; and second, a chance to find a sense of normalcy amid the pandemic.
"It's been taken away, we are trying to keep that normalcy, to an extent," Hensley said.
As for the fundraising aspect, Hensley said the community has truly rallied around the cause.
"We're looking at a pretty good chunk of change to donate toward (Citrus County) Blessings," Hensley said, noting between $7,500 and $10,000 could end up in the coffers of the nonprofit organization. "That's the awesome part about it; there's going to be a nice check donated to helping kids and their families. That's what it is about. The community coming together as a whole."
Lastly, Hensley said, is the day will provide a chance for families and individuals to have a little fun and relax.
"Remember why we're here, remember what we're celebrating, why are we here, let's enjoy it, let's enjoy the times," he said. "It's great to see the community come together as a whole. To put this together the way we have and seeing this was a breath of fresh air."