It was April 19, 1944, and Army Pfc. Salvatore "Sally" Simonelli was serving in the infantry in Italy.
On that day he wrote a letter to his younger brother, Frankie, also serving in World War II somewhere in the Pacific:
"Just a few lines to let you know that everything is OK and I'm in the best of health and hope the same goes for you too.
"I'm sending you an Italian dime and a picture of an Italian girl. ... You will notice that this girl will smile every time you look at her; it never fails. But if it ever does, please send picture back and your money will cheerfully be refunded. ... Well, I guess I'll close. I'm running out of ink.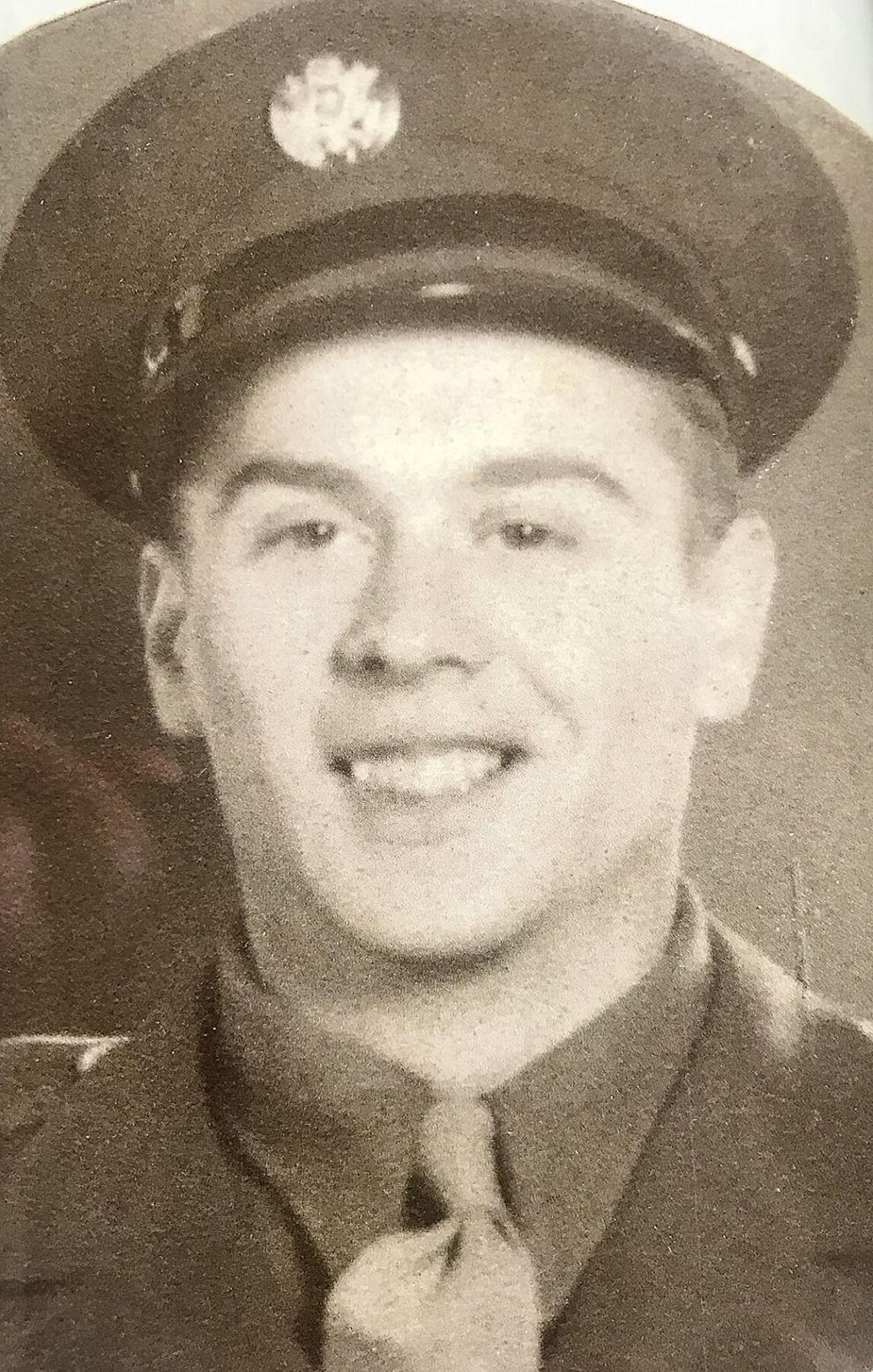 "I will write soon. Your loving brother, Sally."
For the next year or so, the brothers exchanged letters when they could, some upbeat and playful, others more serious and somber.
The letters Sally wrote, kept for decades in a drawer in the Simonelli family's house in Rhode Island, became the basis for a song that Sally's son, Steven Simonelli, wrote, recorded and posted as a video on Facebook this past year as a tribute to his dad and uncle.
"My dad never, ever talked about his experience in the war, at least not to me, but I knew it was a sore subject for him," Steven Simonelli said from his home in Terra Vista. "What I know from talking to my sisters, my dad was in the Battle of Anzio and had gone on several details that helped push the front line forward. In one instance only he and one other guy returned alive."
In a letter dated Aug. 13, 1944, Sally writes:
"... In answer to your last letter, no! I never had K.P., but I can't say I never will. You see, I'm getting reclassified and I'll be out of the infantry. So maybe now I'll be doing K.P.
"... I received the money you sent, but I don't want you to send me any of those one pound notes or you won't be able to send any money home and I'll be way ahead of you. I guess you heard I sent $300 home, so get on the ball.
"I remain your loving brother, Sally."
In the next letter, dated Sept. 10, 1944, Sally is home on a 24-day leave. Someone named Gloria left to become a nun and something happened to Uncle Bennie and Uncle Jimmie.
Then he writes:
"I guess you didn't expect me to be home so soon. Well, I wouldn't have been if I hadn't went crazy. Yes, that's what did it to me, but I'm all right now.
"Frankie, don't you ever think of going up on the (front) lines, please. It's no good, kid. Keep away.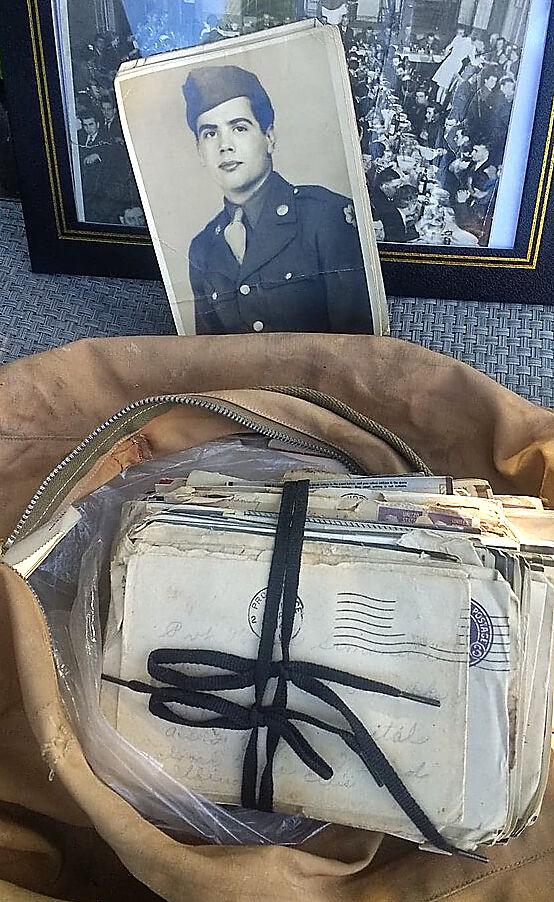 "I'm going to close for now, so til I hear from you, I remain your loving brother, Sally."
Steven Simonelli said he had talked to his cousin, Michael, one of Frankie's sons, who said his dad didn't talk about the war either, although he did know that he was a stretcher-bearer carrying wounded soldiers off the battlefield.
His cousin also has a collection of letters his father had written.
"One can only imagine the horrific scenes he witnessed," Simonelli said of his uncle's wartime experiences.
After the war, Sally returned to Rhode Island to raise a family with his wife, Olga. He was a master plumber with his own business, S and S Plumbing and Heating.
"When my dad retired, my mom asked him to take her on a trip to Italy, since both her and my dad's ancestors came from Italy," Simonelli said. "According to my sister, my dad told my mom that he would never return to Italy."
Sally's last letter to Frankie, undated, was written from home:
"Well, it looks like the war in Europe can't last much longer ... I've been looking for a house to buy and also a car. I'm going down today to look at a '34, they want $50.
"Vincent Marzilli is home on furlough. He's going overseas. He's a 2nd Lt. and boy, is he worried about going over.
"About that package, I haven't sent it yet, but as soon as I get my next check, Jimmy and I will go downtown and make you up one.
"Everyone at home is in the best of health, and wish the same for you.
"Papa is working 7 days a week, but he thinks that the shipyard will close in June.
"Albert wanted to join the service, but I changed his mind. Now he's going to go to work. Well, I guess I'll close for now. I'll write again soon.
"God bless you. Your loving brother, Sally."
Albert was another younger brother.
After Simonelli's dad died in 2003, followed by his mom's death five years later, Simonelli became interested in the letters and photos tucked away in the drawer all those years and asked his sister to send him copies so he could read them and learn more about his father and uncle.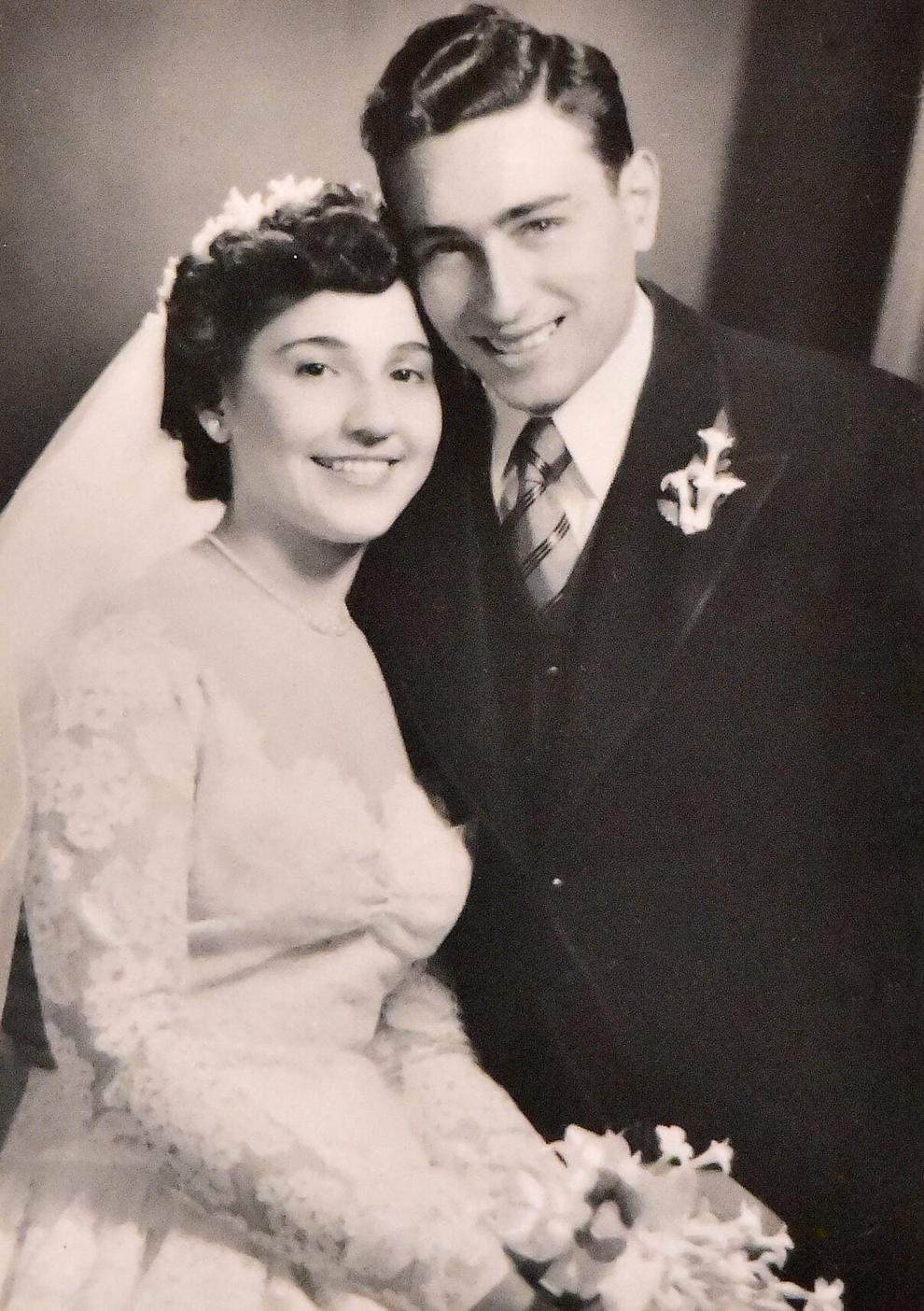 "When I read them, I knew I wanted to honor his memory and service," he said. "I play guitar and write songs, and during COVID when I was home all the time I wrote a song called 'Hey Frankie,' based on these letters."
His son, Michael, an accomplished guitarist and music therapist in Boston, helped him with the chord progression.
"After I posted the song on Facebook with some photos of my dad, my Uncle Frankie, the original letters and some photos taken during the Anzio battle, I got comments from people saying they had similar stories about their fathers serving in World War II," Simonelli said.
"Being on a battlefield and participating in or witnessing the horrors of war must take a heavy toll on all veterans, as it did my dad and uncle," he said. "In many cases, thinking about or talking about their war experiences brings back horrible memories, and they believe the best strategy is not to think or talk about it.
"With that said, my dad was a wonderful father, a loving husband and just an all-around great man," he said. "He had a tough life. His mom left when he was young, six-years old, and he spent time in an orphanage for a while; he was the oldest boy, three brothers and two sisters.
"I'm not sure I could've taken all the hits he did in his lifetime and come through it as well as he had," Simonelli said. "I'll always be proud of my dad and all veterans that serve their country so well."