The new home for the Citrus County Family Resource Center in Hernando has received a facelift. 
Two Miami-based, independent artists were recently commissioned by Lemire Clinic in Ocala to transform the front of the charity's facility into a bright, inviting scene that appears to pop off of the front of the building. They completed the project Monday.
Enrique "Sero" Cruz and fellow artist Francisco Rivera, both New York City art school graduates and renowned South Florida artists known for large-scale, elaborate murals spent more than 35 manhours and dozens of cans of professional spray paint to create the scene across 75 feet of the building's front.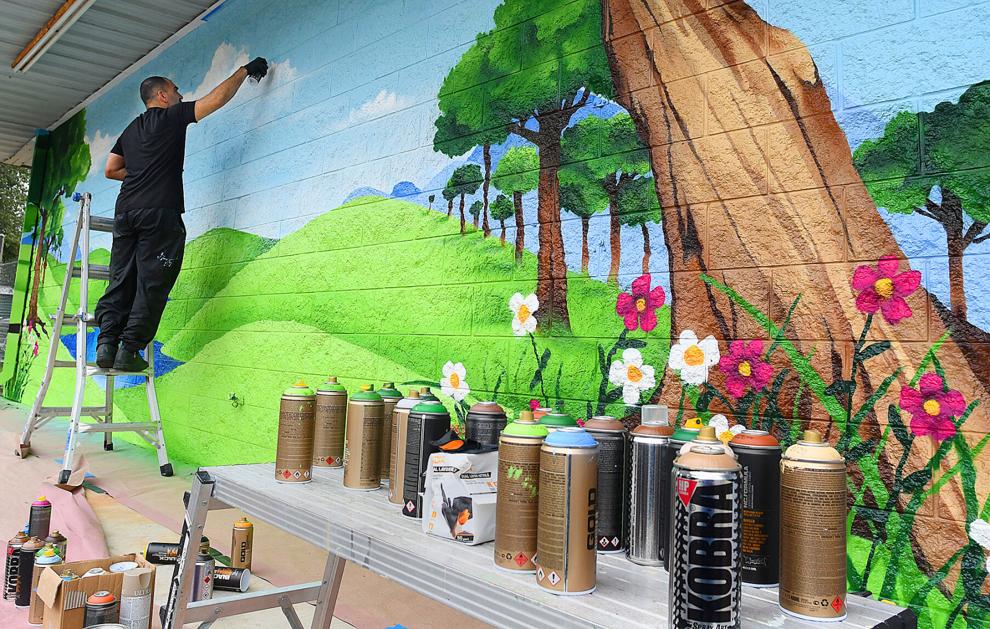 The 12-foot-tall scene features the center's logo near the front door, a river flowing through a forest with grassy hills and a striking sunset shining on a family of bears prominent in the logo. 
The specialty paint used for the project, made in Germany, France and Italy, isn't your father's spray paint used to paint the back yard furniture either.
"They are designed by artists, for artists," Sero Cruz said. In all, Rivera added the budget for the paint, some 40 cans worth, costs roughly $1,600. The specialty spray paint allows the artists to control the flow of paint on the wall with low pressure while using fast-drying paint that sports rich tones.
Family Resource Center Executive Director Ginger West paused, snapping photos on her cell phone Monday afternoon as the workers put the final touches on the project. She said as the scale of the project came together Sunday morning she stood in the parking lot and, "cried happy tears."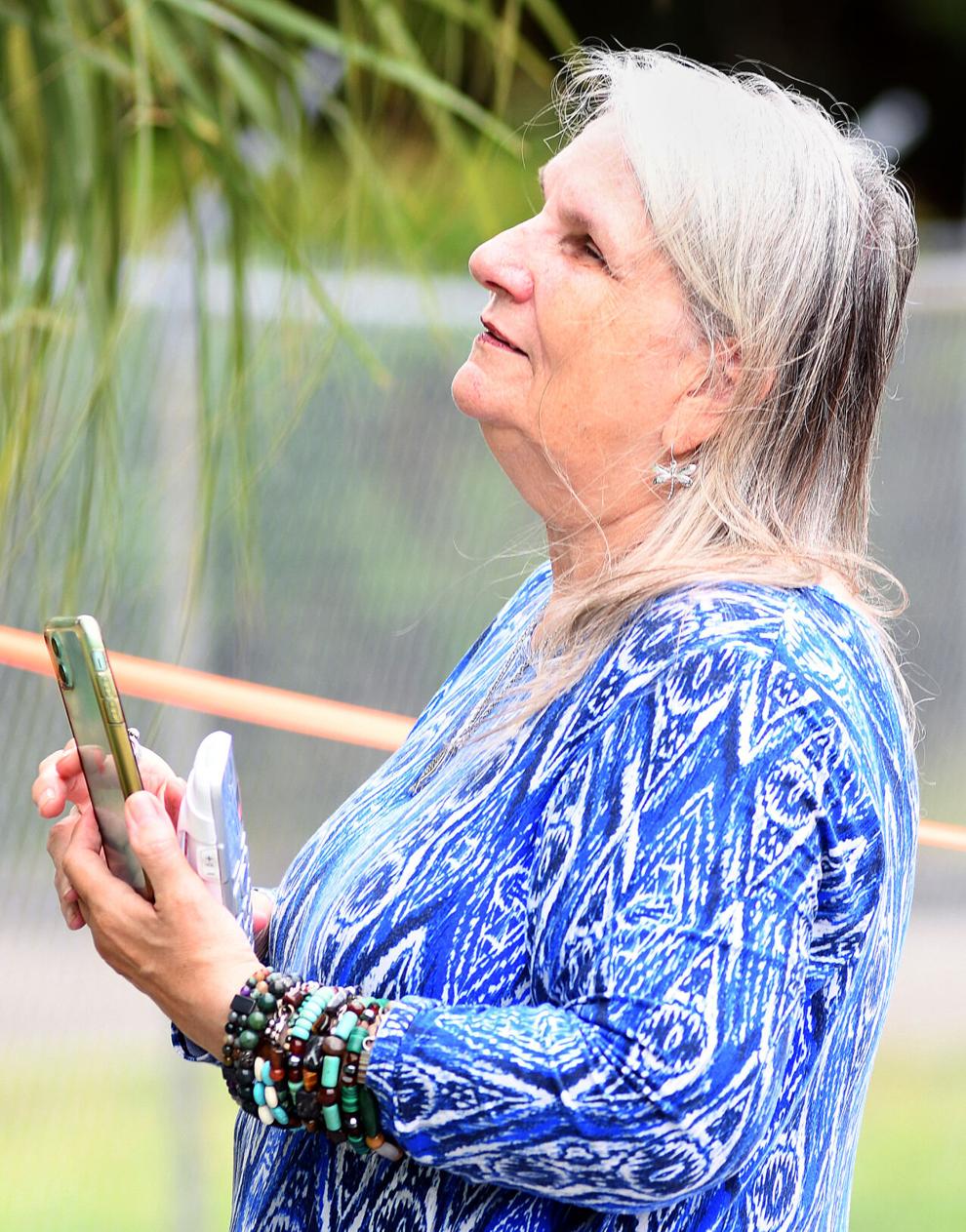 The center provides year-round support for families that find themselves in need but may be best known for the work they provide supplying Christmas presents to thousands of children in Citrus County around the holidays. West admits that can be a difficult time for families.
"When people come for help it's hard enough," she said. "I wanted a place that when people walked up it's inviting, happy and peaceful: a place to make them feel good. And that's what I think they have done."
The Family Resource Center is at 3660 W. Carl G. Rose Hwy., Hernando. For information, call 352-344-1001.