With perfect fall weather Saturday, Nov. 20, the 2021 Inverness Festival of the Arts marked its return to downtown Inverness, celebrating its 50th anniversary. 
The festival, the longest-running juried art festival in Citrus County, wraps up from 10 a.m. to 5 p.m. Sunday, Nov. 21.
Since 1971, it has been a beacon of fine arts in the area and brings thousands to downtown Inverness every year. The festival, free to the public, hosts fine artists for visitors to explore and purchase art.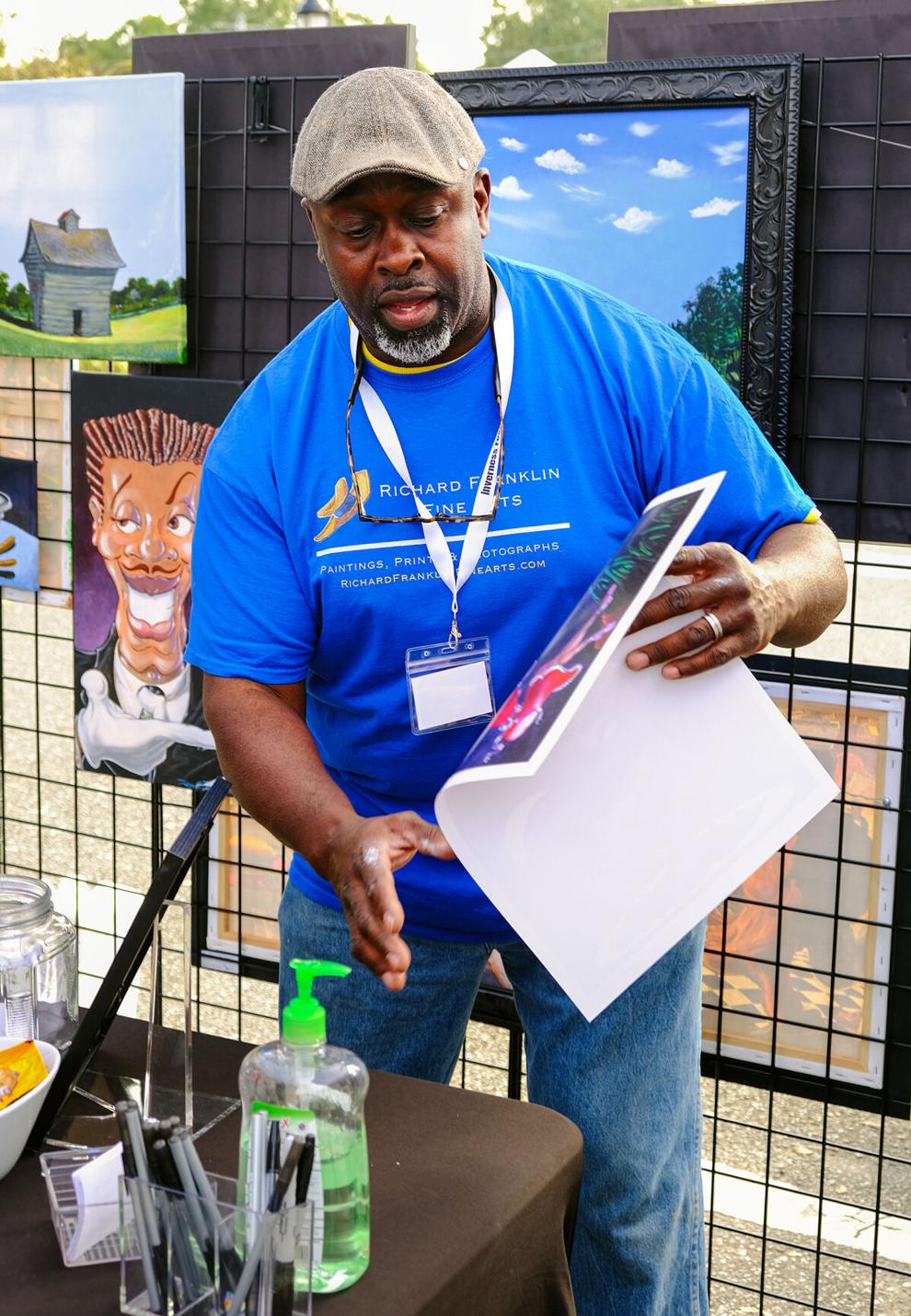 Judges Nan Smith and Daniel Stepp, artists and professors from Gainesville, will determine which of the 50 artists juried into this year's show will win the eight awards totaling $6,500.
Last year's best in show winner and local artist, Jordan Shapot, will be back to defend his title. 
Awards are open to any medium, including clay, digital art, drawing, fiber, jewelry, metal, mixed media, photography, sculpture, watercolor and wood.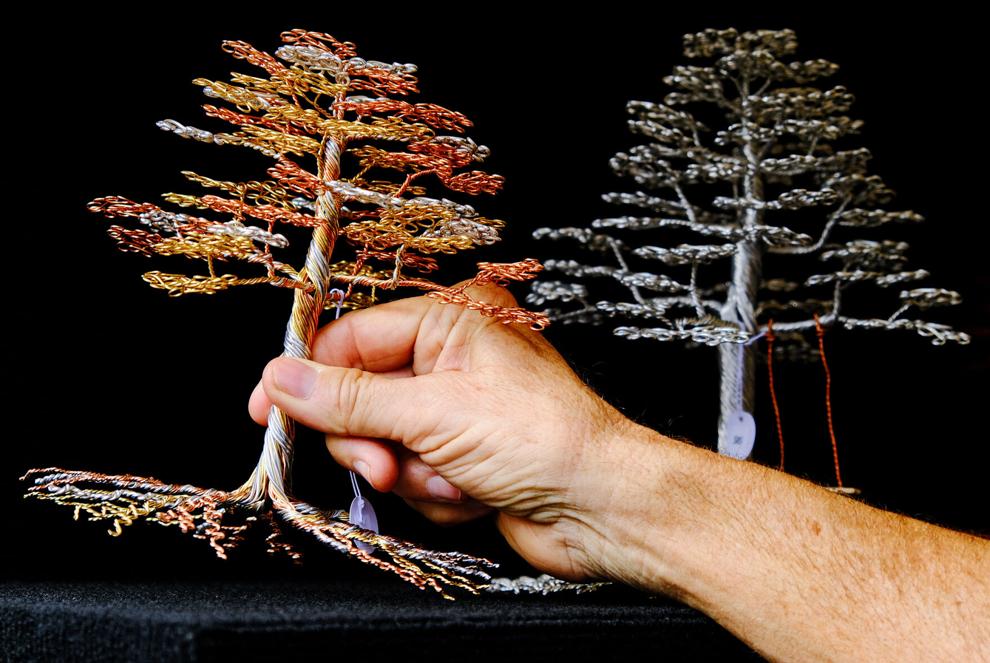 Entrainment experiences take place both outside and inside the Valerie Theatre. Outside on the plaza will be Billy Buchanan on Sunday. Inside the theatre will be animation by the Lecanto School for the Arts on Sunday. 
All Citrus County Schools have the opportunity to display their work in the School Zone tent for the entire festival.
Attendees to the festival will be able to see a brand new mural being painted live. Just approved by city council on Oct. 19, the mural features bikers on the trail, the water tower, the Old Courthouse and a bass jumping from the lake. 
This is the first project in the city's new public art program. The mural will go up on the west wall of Coach's Pub and Eatery. Artist Christian Stanley will be on hand to chat with festival goers who would like to know more about the mural or the process.
For more information, visit InvernessFestivaloftheArts.com. To share the event on Facebook, visit tinyurl.com/2021invernessartfest. To volunteer, visit inverness.gov/637/Volunteer-Opportunities.