State biologists and wildlife officials have Citrus County's scallop season dates shucked out for 2020 and beyond.
During their meeting Wednesday outside Tallahassee, the Florida Fish and Wildlife Conservation Commission (FWC) set the season in state waters off the coasts of Levy, Citrus and Hernando counties for July 1 through Sept. 24, according to an FWC news release.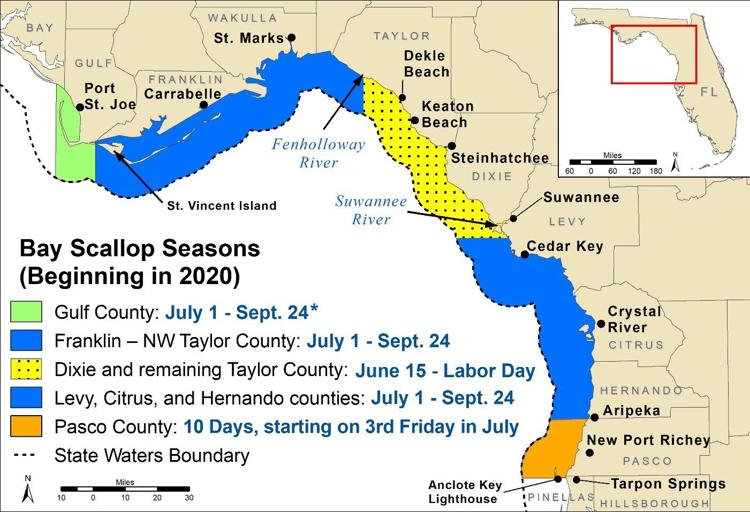 The dates, which mirror this year's season and 2018's, will remain unless the agency decides otherwise with the help of public comment.
As with prior local seasons, FWC will permit a person to have either two gallons of whole scallops in-shell or one pint of shucked scallop meat. A vessel is allowed to have up to 10 gallons of whole scallops or a half gallon of shucked scallop meat.
FWC commissioners also approved allowing the direct transit or transport of legally harvested scallops through closed areas starting this season, the agency's release states.