Want to have a say in the future of Florida's black bears?
Until Nov. 6, the Florida Fish and Wildlife Conservation Commission (FWC) is gathering public input on proposed revisions to a new management plan for black bears, according to the agency.
FWC created its original strategy for the bear species in 2012, providing frameworks across the state on how to sustain bear populations and address its challenges. 
Compared to FWC's current plan, the updated one offers several changes, from expanding bear management areas and implementing new population-control techniques.
Proposed changes to FWC's black bear management plan, which was originally created in 2012.
During their December meeting in Panama City Beach, FWC commissioners will get an overview of the proposed plan, which, if approved, will remain in effect for the next 10 years.
To view a draft of FWC's proposed black bear management plan, and to complete an online survey about the revisions, visit MyFWC.com/Bear. 
There's also information on the website about the animal and how to live alongside it.
FWC staff is also hosting two webinars to share updates of the plan with the public, followed by a chance for attendees to ask questions.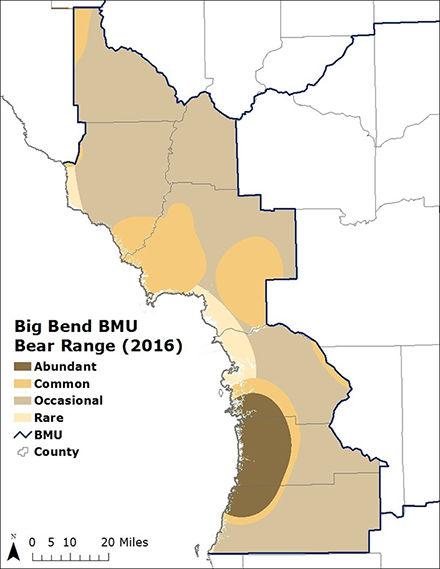 According to FWC, its webinars will be from 6 to 8 p.m. on Oct. 24 and 29, and both sessions will include similar information and materials.
To participate in FWC's webinar, visit meetingone.AdobeConnect.com/FWC, type in the required information, click on "Enter Room" and then select "Open in Browser."
Those without access to the internet can still listen to FWC's black bear presentation by calling 800-832-0736, then dialing 1781354.