Todd Cloud spent 31 years enforcing Florida's law, with the past 21 as a Florida Highway Patrol trooper.
Cloud is now running in the Republican primary race to represent District 23 in the Florida House of Representatives. The post is currently held by Dr. Ralph Massullo, who is running for his fourth term.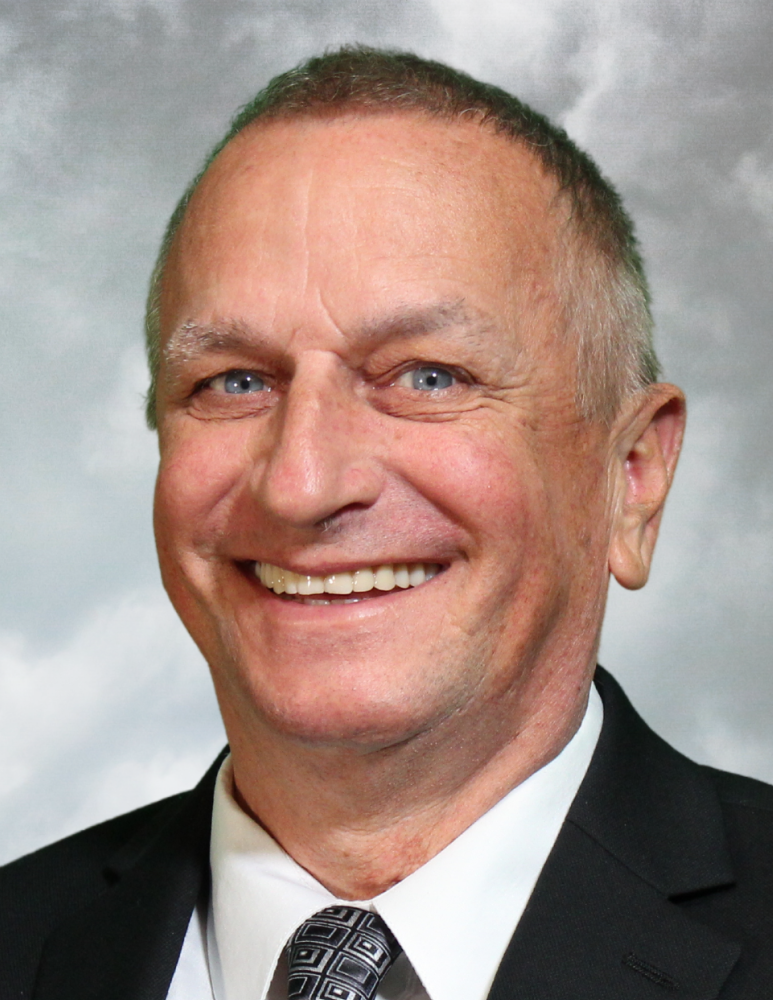 Cloud told the Citrus Chronicle editorial board that after a career enforcing the law, he now wants to play a role in creating laws that would keep Florida a good place to live.
Cloud also took a jab at incumbent Massullo, who received an endorsement from Gov. DeSantis, saying "Do you think I care about his endorsement?"
"No," Cloud said, adding that DeSantis never bothered talking with him as a candidate.
Cloud said he worked until he was 65 years old because he could not afford $1,700 that it would have cost to continue his health benefits for both him and his wife.
As a Tallahassee lawmaker, Cloud said he would support legislation that would continue health insurance for emergency responders once they retire, but who are too young for Medicare.
"That's going to be one of my priorities," he said.
Cloud said he would not support a turnpike extension through Citrus County.
"I will never vote for that," he said.
The turnpike extension will not help with evacuations, won't create local jobs, and will hurt the environment, he said.
He said Florida should widen its existing roads to accommodate increased traffic and serve as evacuation routes when they're needed.
He also called for an upper deck road on columns to be added in the center median along I-75 from Wildwood to Interstate 10. The estimated cost would be about $65 million per mile. The distance would be over 100 miles.
Cloud said he also wanted the Suncoast Parkway to stop at its current site at State Road 44 in Crystal River and that any further past County Road 486 would create too many problems for people living in the area. The FDOT plan is to extend it from C.R. 489 to U.S. 19.
Cloud said he was a strong supporter of the Constitution's Second Amendment, which protects Americans' gun rights. He said he supported people openly carrying a handgun, but that they should be required to attend safety training classes and get a permit.
Cloud said he also supports affordable housing given that increasing rents and the high cost of single-family homes makes them unaffordable for many Floridians. Affordable housing would also provide a workforce that's needed to attract industry to Florida, he said.
Cloud said he supported the recent U.S. Supreme Court decision striking down Roe v. Wade and that abortion rights should be determined by the states.
Cloud also called for the Bible to play a larger role in society and as a guide in the making of the country's laws.
"It's missing from the courthouse. It's missing from the schoolhouse," he told the editorial board.
"The Bible to me is the original law book," he said.
The religious text should also be part of Florida's school curriculum, he said.
As for school children who are not Christian, Cloud was asked whether their religion should also be included in the subjects that students lean about.
Cloud replied, "this country was born on Christianity, not other religions."
Asked why people should vote for him, Cloud said, "I have integrity, I have faith, and I have trust."